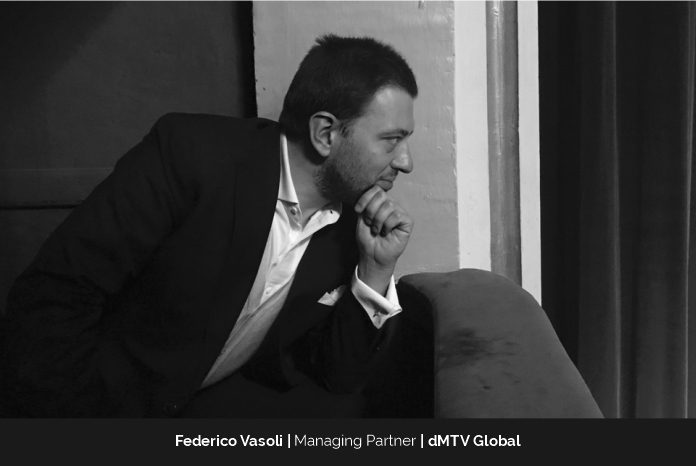 Federico Vasoli is the managing partner of the international legal and tax advisory firm dMTV Global (www.dmtvglobal.com), headquartered in Singapore, and of its Maltese and Vietnamese offices. Federico has over fifteen years' experience in international business law. Federico is a cross-jurisdiction and cross-cultural lawyer, who considers himself as a very ethical person that values interpersonal relations, challenges, innovation, and sound legal support that, makes a positive difference for businesses.
Federico is the author of legal and business publications and regular speaker at MBA and other academic and executive venues. He was originally admitted to the Bar of Milan and by the Vietnamese Ministry of Justice as a foreign lawyer and currently assists clients primarily in dealing with domestic and international contracts and company law, foreign direct investments, asset protection, trusts, international tax matters, in a multiplicity of industries, including AI, AR, blockchains, digital medicine and IoT.
dMTV Global – Federico's pride and family legacy
dMTV Global is a homage to Federico's family's legacy in the legal profession, which goes back to at least the XVIII century. The very acronym refers to the family's surnames, de Masi, Taddei and Vasoli.
As a business it is still in its infancy, since it was set up in the second half of 2018, but Federico is proud that their financial results have been better and better year after year, despite the pandemic. As always, people are key and dMTV Global have what they consider the best local partners for each office. After setting up the headquarters in Singapore, they opened their subsidiary in Malta and, once he managed to finally enter Vietnam in 2020 during the pandemic, they opened their new offices in Hanoi and Ho Chi Minh City.
The beginning of Federico's legal career
In 2002, as a young law student, Federico did an internship in a law firm in Beijing. China was very different then and, compared to later years, much less of a trendy destination for students and businesses alike. He had already studied law in England and it was just after 9/11, so the two most popular destinations for his peers, London and New York, were not that appealing, hence he decided to go to Asia. "It changed my career and my life, I believe for the better," he states.
Federico claims that he shies away from awards: in most instances they are self-referential. He states that his best recognitions come from his colleagues, as well as his students, when they say they learnt something from him, and from clients when they are happy with the work he does for them – a client once called Federico their "legal Picasso". "I took it as a compliment and always smile when I think of this quip," he says.
Responsibilities as managing partner at dMTV Global
As the managing partner, Federico is responsible for almost everything and anything, although he believes in delegating, while always being involved in every case.
Before opening the firm in 2018, Federico worked in various law firms in Beijing, Milan, Brussels and Barcelona and studied, after graduating in Law at Bocconi University, in Austria and France. Eventually he joined his family's law firm, de Masi Taddei Vasoli, based in Milan, whose expansion to Vietnam was his responsibility. "Indeed, it was a privilege to become a partner of a then important boutique law firm at a young age and I tried to give back by avoiding to simply get a share of it, but rather by expanding the areas of practice", says Federico.
Success is an ongoing journey
"As cliché as it may sound, I believe that success is the journey, as long as such journey is an active one (meaning that you are in charge of the few things you can at least in part control), that is adherent to your values without excessive compromising", Federico answers. In his case, for instance, success is achieving professional results whilst still being able to have a healthy life and enjoying family and friends. Continuing with the metaphor, he says, "If life is a journey on a plane and you are not the pilot, at least know if you prefer tea or coffee when the flight attendant asks".
Challenges help you grow making you stronger
Federico believes that challenges are like going to the gym – your muscles grow stronger and bigger if you train them, if you feel some pain.
His take is that the earlier in life you face real challenges, the better: you may not be equipped with experience, but damages will likely be smaller. Federico says so, because he had it pretty easy until his early thirties, when the wake of the 2008 financial crisis hit really hard and he had to partly reinvent his business model and take some crucial decisions, such as leaving – on good terms – his family's law firm in Milan. "I would have preferred to receive some well-deserved wake-up calls earlier", he states.
Striving to maintain a work-life balance between in the legal profession
Federico decided when he started the legal profession that he would put as many things he enjoys in life into it as possible, for instance languages, travelling, geopolitics and much more. In a way he has managed to tailor his job on himself.
Then there is discipline and common sense: unless you are a certified workaholic, there is a limit to the amount of work one can do every day to the detriment of work quality itself, as well as other equally important activities and in any case being mentally and physically fit makes you work better. "I tend to be extremely responsive and to feel bad if I do not finish something before the end of the day, which means I focus, so that I try and conclude tasks as quickly as I can and then free myself from work", he explains.
Federico had to also almost entirely get rid of the sick habit of reading work-related emails on his phone when he opens his eyes in the morning. Now, he first makes a list of the tasks he wants to complete that day and only then does he check his emails and messages, which in most cases are not as urgent as they can be perceived and therefore do not completely alter his schedule. He does however try to reply to everyone within 24 hours tops.
As for his colleagues, Federico says that everyone is different, but certainly sharing responsibilities and fees is quite gratifying. And beyond that, showing real interest in them is important.
Federico's future plans for himself and dMTV Global
For a small firm like dMTV Global, Federico says that making plans in volatile times is hard, but they do want to tap into the American market. They already have some US clients and believe they can serve them well, particularly in the domains of fintech and foreign direct investments in Vietnam.
His personal goals are right now related to fitness. "I have restarted Krav Maga and want to practise it to a level where I can qualify as an instructor and have discovered Pilates, which should make a sedentary lawyer like me more physically flexible," states Federico. He also makes it a point to study Vietnamese every single day, maybe for only fifteen minutes, but every day. At the time of answering questions for this article, Federico has studied Vietnamese for 170 days in a row, without skipping a single day.
Federico's message to aspiring lawyers is not to be self-referential: we do not live in a bubble made of intricate jargon and procedures; we are here to defend our clients' rights and interests and we therefore must know as much as we can about our clients and their worlds, on top of being prepared on the law ourselves.