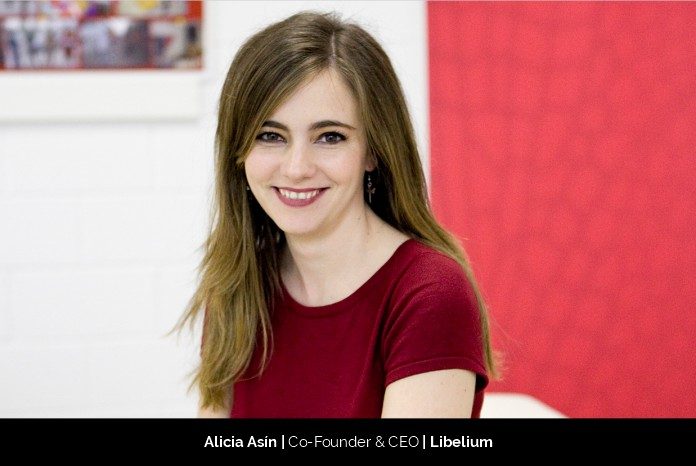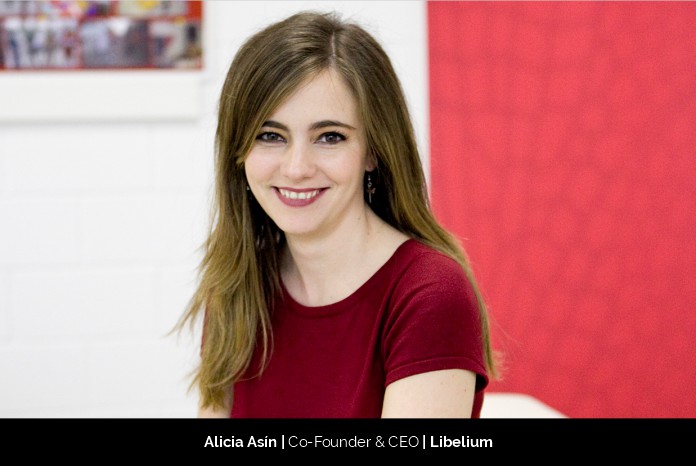 With a diverse interest in every field she grew up as a multitalented kid who enjoyed sports, technical and cultural activities. She was determined to start her own business while she was yet pursuing her university degree in Computer Engineering. Along with her business partner David Gascon she set out on her own venture to make a positive impact through technology. From a risk taker to the CEO of a leading solution provider; Libelium IoT Technology, Alicia Asin has paved the path of success in the last 13 years and continues to lead the way setting a benchmark in its industry and providing services to customers in over 120 countries across the globe. The journey has had its own ups and downs however her determination kept her motivated to keep moving ahead.
Setting foot
It was the age of social network and smartphone apps startup when Alicia and David decided to set out. Hardware was not an easy option however they wanted to create value through their solutions. Being the pioneers of "WSN" (wireless sensors networks), they knew that they were at the brink of creating a revolution in technology. Their plan was to create a platform (a product called Waspmote) that integrates more than 120 sensors. It is capable of transmitting information through any communication protocol to any cloud platform on the Internet. But they also realized that there are many potential IoT application in every sector of the industry hence picking the right one was a challenge. They decided to go horizontal offering technological solutions for applications as diverse as smart management of water supply, improvement of agricultural production, environmental control of air and noise in cities, intelligent parking systems, etcetera and Waspmote was created in 2009. They also faced bureaucratic and financial barriers, but they overcame it as they realized that their objective was to invoice and not live on subsidies or external investors. Their glorious journey had begun.
Products and Services
Libelium Iot Technology is a leading solution provider through technology with a view to help improve the quality of people's lives and companies' competitiveness. Libelium offers solutions for different spheres such as agriculture, parking systems, urban monitoring, waste management, environment or security & emergencies.  It is an international company that provides IoT products for all the markets worldwide with no specific focus by region or country. Libelium's technological platform is committed to the interoperability of different sensors that allow the measurement of any parameter through any wireless communication protocol and send the recorded data to multiple cloud platforms. With an aim to keep up with the growing technological era, Libelium has a varied range of IoT products that is developed from advanced and new ideas of technology.
The Key Factor
Libelium has evolved over the years, from a startup to leading company. The growth was driven by their will to adapt to the changing world and create a new strategy to sustain. They have emerged from being a hardware manufacturer to a solutions consultant for complete IoT projects. The interoperability of Libelium's wireless sensor platform is the key to their success that has given them the opportunity to create a partner ecosystem with more than 100 companies that help them to extend their business globally.
Libelium has been a pathbreaker in the world of IoT has continued to transform the digital world envisioning the future of technology. The most striking quality about Libelium's Smart Sensor platforms is that they can be utilized for a variety of purposes, from monitoring cities to precision crops. Additionally, Libelium it has focused on organizing its relationship with the ecosystem and has launched more partnership programs than ever. In 13 years, Libelium has moved from being a start-up to an SME of 5 million invoicing, more than 50 employees and customers in 120 countries exporting 90% of turnover. They are dedicated to offer high value-added products and services for the entire IoT value chain.
The Master Mind
Being inspired by sports that forms a major part of her life, Alicia has learnt some essential principles like sacrifice and daily constancy from it that influence her professional life too. She loves sports and practices rowing in high competition. She was an avid sportsperson before starting her entrepreneurial journey.
Operating as the CEO of Libelium she defines her role that has two versions; internal and external. Externally, she is an ambassador of Libelium in the world. "We have a great brand image, and, in that sense, my presence is in great demand to offer conferences and talks about IoT technology and my experience as an entrepreneur", says Alicia. Internally, her work is segregated into three major functions defining the company's strategy, choosing the best people to develop that strategy and making sure they have the necessary resources. "Certainly, as CEO, I feel the pressure of responsibility to be the last link in the chain. I don't have anyone to elevate certain issues to and I am aware that decisions end in my figure, for better or for worse", she adds.
The Motivating Element
One of the major motivating factors for the employees of Libelium is their will to impact lives with their technology. They work tirelessly to improve their technological solutions in view to solve the main challenges that people face today. They are consistently striving to make cities more sustainable, preserve natural resources, avoid climatic changes, generate enough food for a growing population, and offer universal access to health services. With the absence of women in the field of technology, Alicia is determined to be a role model for all the women who aspire to influence the world of technology.
The Futuristic Eye
Talking about the global expansion of Libelium, they are geared up to take over every sector with two major objectives; to grow and to make the IoT market grow. They are all set to spread into the vast education sector to transmit technological knowledge about the use of IoT; through applications to make the industry more competitive and reduce its costs; to the market for daily solutions. Every development in Libelium is to provide customers with ready-to-use technology that combines hardware, software and final application data analysis. Citing this as the only way to achieve the predictions of large investments and innovative results around the technological disruption, Libelium is moving ahead with a definite goal to grow.
As a young engineer and entrepreneur, Alicia Asin is driven to make a significant presence in the field of technology that will be a source of motivation for every woman. She refers to herself as a "rara avis" in the world that is more and more technological and in which greater equality is demanded. She believes that if women expect an equal pay, they need to take up greater responsibilities in leading positions. With a steadfast goal of creating a legacy of IoT that will eventually lead to greater democracy and greater economy, Alicia Asin and her team are prepared for a glorious journey to innovate, influence and inspire.