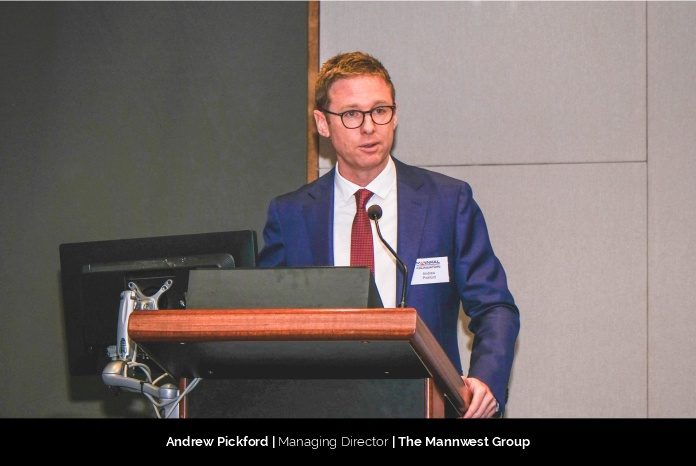 At some stage in 2020, the Mannkal Economic Education Foundation established by Ron Manners will award its 2000th scholarship to a young Western Australian. Each one of these Western Australians will have been indirectly been influenced by John Hospers.
What is the link between these students and John Hospers? The answer is lies in the philosophical development and education of Mannkal's founder Ron Manners, who had an unlikely but lasting friendship with Hospers which began in 1961, and a domino effect of influence that has meant that Hospers' work has had an impact on all of our Mannkal scholars, who in turn will go on to influence many others.
Before discussing Hospers' direct influence on Ron, it is necessary to examine the unique and vitally important work of Ron's beloved project, the Mannkal Economic Education Foundation. Formally established in 1997, the origin of Mannkal goes back to 1987 when, in a dusty Kalgoorlie shed, University of Western Australia honours student Bill Stacey set himself the task of going through Ron Manners' archives. His research topic was the origins of the libertarian movement in Australia, and his starting point was the foundation of the Workers Party – the first political party in Australia to formally endorse and adopt libertarian ideas.
By allowing a university student access to his boxes of old newsletters, books and correspondence Ron gave the first Mannkal scholar exposure to the philosophical ideas which helped to change the economic direction of the country. Bill's honours thesis clearly outlines libertarian principles and the successes and failures of the Workers Party – information that is of great value to the movement, even today.
Bill Stacey went on to form a successful career in international finance and is now a director of the Lion Rock Institute in Hong Kong, and of Mannkal here in Perth. It would not be the last time that Ron would open a window into the world of libertarian thought and ideals and give a young Western Australian's career a head start.
Four decades later, Mannkal's mission continues to be the development of future, free market leaders of Western Australia. Through student workshops and scholarships, Mannkal promotes the principles of free enterprise, limited government and individual responsibility which we believe are the cornerstone of societies with high standards of living. Mannkal has published a detailed history of the Australian experience in The Libertarian Primer which serves as the definitive introduction to students and scholars on this vital topic. We promote these ideas because we believe that they are of benefit to all Australians.
The flagship activity of Mannkal is Leadership Development Program, which provides scholarships to Western Australian university students to attend conferences, participate in study tours and connect with industry both domestically and internationally. These opportunities allow students to appreciate the role of property rights, common law, free markets and limited government in fostering economic growth and human dignity.
Mannkal's philosophy and operational model draws upon from both economic insights gained from the Foundation for Economic Education (FEE) and the practical, immersive learning methods employed by the Duke of Edinburgh's Commonwealth Study Conference – a conference attended by over 300 delegates drawn from industry, trade unions and government.
Since its founding, Mannkal has awarded almost 2000 scholarships. Our expanding Alumni network of students have built successful careers, both in the private and public sectors and are now entering decision-making leadership roles. Our satisfaction comes from seeing our scholars apply these ideas during and after their graduation.
The name Mannkal is unusual and yet meaningful. It is an amalgamation of the names of our founder, Ron Manners, and the entrepreneurial gold mining city of Kalgoorlie where he was born and spent most of his youth. Ron's interest in economics and philosophy was also piqued during his time there, and the work being done by the Mannkal Economic Education Foundation may not have come to fruition had not Ron's personal philosophical and economic outlook been shaped during this time.
The entire Mannkal philosophy has been informed by Ron's personal interactions with four important people who over the years served as his mentors and educators: Leonard E. Read, H.R.H. Prince Philip, F. A. Hayek and Professor John Hospers.
Leonard E. Read
One day, when Ron was sixteen years old, he was working at his father's mining engineering business unpacking crates. The contents of the crates were packed with crumpled up sheets of a magazine. Being curious in nature, Ron smoothed the pages out and took them home with him to read. The magazine was The Freeman published by the Foundation for Economic Education (FEE). Ron was 'electrified' and 'exhilarated' by the contents, which promoted free markets and individual responsibility.
Three years later Ron caused some controversy espousing these ideas during his tenure as editor of the School of Mines Magazine as Kalgoorlie was essentially a union-controlled town at the time. This led to Ron reaching out to contact the president of FEE Leonard E. Reed, who suggested that if Ron was having a hard time defending the ideas, it meant he hadn't spent enough time understanding the positions. Leonard then graciously sent Ron some books, and added him to his mailing list. This was the start of a long-standing relationship and mentorship.
Thirty years after Ron first contacted Leonard, he was invited to Irvington New York in order to address FEE's Board of Directors to relate the 'packing crate story'. Leonard advised Ron that if he started the story, he himself would finish it. He ended the talk with the following:
Colleagues, our motto for the Foundation for Economic Education, is
that ideas have consequences. We produced this small magazine and it
went to the Timken Roller Bearing Manufacturing Company and then
down through all the staff and ended up in the packing department. It
was crunched up as packing material and sent off to the other side of
the world where this young man smooths it out and goes on to form
his own think tank, Mannkal Economic Education Foundation, based
on the Foundation for Economic Education. Gentlemen, our ideas
had more consequences than we had ever dreamt of.
The example Leonard set in responding to Ron's initial communication resulted in a commitment of Ron's own to respond to every letter and email he receives.
HRH Prince Philip
In 1968 Ron was honoured to be selected to attend the Duke of Edinburgh Study Conference (now
known as the Commonwealth Study Conference). His attendance was the first of five times that Ron has had the opportunity to spend time with HRH Prince Philip, the fifth time being an invitation to attend Buckingham Palace in 2006 to celebrate the 50th anniversary of the CSC.
It was Ron's perception in 1968 that Prince Philip was ahead of his time. Although known for his 'zingers' and faux pas, he was astute in many of his observations, one of them being the importance of teaching people how to think, not what to know – a failing of our current education system in Australia.
He also observed that sometimes it takes asking the same question of people more than once in order to get to their real thoughts and ideas, as often people will at first only tell you what they think you will want to hear. He urged people to come to their own conclusions to avoid where possible the perils of 'group-think'. The conference was a 'pressure cooker' educational trip with over 300 attendees. The Prince had no patience for 'waffle' and advised all present not to be afraid to excel and to be the very best people they could possibly be.
Prince Philip, a known individualist, realised that that the three main community sectors – industry, trade unions and government – were not talking to each other. His plan for the Study Conferences was to bring representatives from these three community sectors together in the hope that bonds would be forged leading to fruitful collaboration in the future. His focus was not on philosophy but on strategy. Prince Phillip's insights, and the experience of the Study Conference in general were further contributing factors towards Ron's inspiration to set up the Mannkal Economic Education Foundation.
A. Hayek
In 1976 Ron contributed to covering the expenses of a tour to Australia by F. A, Hayek and his wife. He gave a series of lectures and also appeared on the ABC's Monday Conference program. Ron had the opportunity to spend time with Hayek on a number of occasions and observed that he seemed to enjoy conversing with 'mere mortals' whom he characterised as being closer to reality than academics like himself.
In conversation with Ron, Hayek revealed that had spent much of his long career relentlessly developing and promoting the thesis that state control of economic life cannot enhance human well-being, that it can only bring misery and poverty. It was the influence of Hayek's ideas that both directly and indirectly contributed to the implosion of communism in the Soviet Union and Central Europe resulting in the return to market economies there, as well as in Latin America, Asia and even Sweden.
Hayek believed that entrepreneurs played an important role in the battle of ideas claiming that 'economists simply dream our ideas and think our thoughts, but you [entrepreneurs] go out and fire the bullets.' These comments inspired in Ron a feeling that he had been given a useful role to play in society. As a businessman he could appreciate and enjoy volatility recognising that it represents opportunities and potential avenues through which he could effectively and competently effect change.
Professor John Hospers
The fourth and arguably the most influential of these four mentors on Ron's life and mission was John Hospers. In 1960 Ron was studying electrical engineering at the Kalgoorlie School of Mines. During that time, he stumbled across Hugh Heffner's editorials in Playboy Magazine which at the time were named the Playboy Philosophy. The young Ron thought to himself that 'philosophy' seemed like a worthy pursuit, and subsequently enrolled himself in a philosophy course at the University of Western Australia.
One of Ron's textbooks during the course was An Introduction to Philosophical Analysis by John Hospers, who was then at the University of Minnesota. One day while at the barber shop Ron read an article in Pix magazine that described Hospers' book as 'unspeakably evil' proclaiming that 'young students in Australian universities are being taught an evil philosophy from an evil textbook.'
Having not detected a trace of evil while studying the book, Ron went back through to make sure he hadn't missed something so vitally important. It was during this review that he realised that what the article's author had described as 'evil' was the advocacy for heroic individual responsibility – something that Ron had himself admired about the book.
Still doubting his own understanding and interpretation, Ron was inspired to initiate correspondence with Hospers, concerned that the 'evil' concepts referred to in the Pix article in the barbershop had perhaps been added to a later edition. Hospers replied not long afterwards, putting Ron's mind at rest, while acknowledging that any academic 'who had a view on anything in particular was open to attack from time to time.' Ron and Hospers later conversed in person about this particular incident, and It may have been this dialogue with Ron that lead to Hospers expanding his defence of personal responsibility in his 1972 book Human Conduct: the Problem of Ethics.
Ron and John Hospers continued to correspond and met in person numerous times over the course of their fifty-year long friendship. In Ron's book The Lonely Libertarian he recalls a number of such occasions. One of these occurred in the early 1980s, when a planned meeting between the two was cut short by an airline complication that resulted in Ron only having four hours available in LA during which time he was confined to the airport.
Such was their keenness to talk with each other, that Ron suggested they chat on the phone during his layover. In response, Hospers suggested he travel to the airport so they could spend the available time talking in person – which they did – over a few drinks in the airport lounge. The main topic of conversation was on how Ron and Hospers both reached the same economic and philosophical conclusions despite their vastly different backgrounds and life experiences. Ron had been pushed out of business three times due to his refusal to join the "cosy cartels of occupational licensing". It is Ron's contention that because of these experiences, Hospers viewed him as a "lab rat" and a worthy subject for his study.
Another occasion Ron recalls occurred in 2004 and was the last time they met in person. Hospers spent an entire day with Ron and his wife Jenny touring them through the Ronald Reagan Presidential Library and Museum in California – an entirely privately funded institution with the exception of the closely guarded Reagan presidential papers.
At first the tourists were denied entry into this area, until Ron informed the security personnel that Hospers was a former presidential candidate. From that moment the three were treated as VIPs and given a special research guide who allowed them to pour through all the documents, including Reagan's handwritten speeches that included the personal touches for which he was famous.
After first being exposed to An Introduction to Philosophical Analysis during his philosophy course at the University of Western Australia, Ron has frequently referred to it during the course of his life. His original correspondence with Hospers in 1961 blossomed into a friendship that spanned 50 years until Hospers' death in 2011 at the age of 93. Even in the present day, Ron regularly converses with fellow students of Hospers' philosophy, ensuring the ideas stay alive in the minds of younger generations.
It was Hospers' desire that he be remembered as a great teacher rather than a writer of philosophy. History has shown that he is indeed a great teacher, and partly through the efforts of Ron and the Mannkal Economic Education Foundation, he continues to be one. Ron has always maintained that he wishes his Mannkal scholars to learn to think for themselves, and to develop their own philosophy and world view. In this endeavour the work of Hospers is invaluable in teaching young minds the basis of philosophical analysis.
As Mannkal grows and expands its Leadership Development Program, eager young students are granted the opportunity to gain worldly experience and an appreciation of the principles of individual responsibility and free markets. Hospers' direct influence on Ron Manners played a large part in the cumulative experiences that resulted in Ron establishing Mannkal and as a result Hospers has participated in granting so many students these wonderful opportunities. The unlikely but lasting friendship between Ron Manners and John Hospers has ensured that Hospers' influence will continue into the next generation.