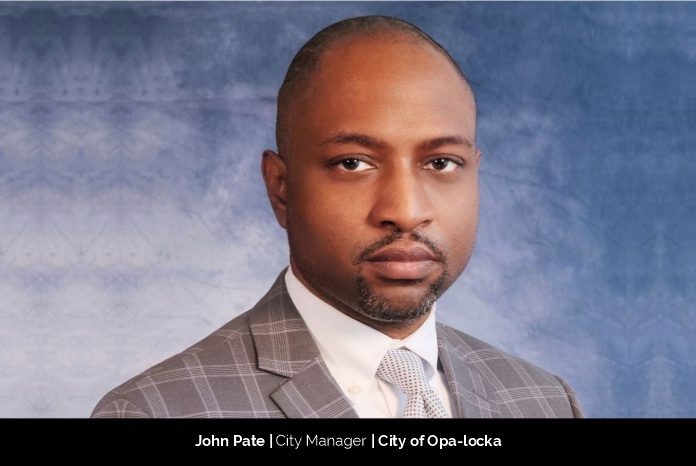 John Pate is the City Manager and Director of Public Safety of the City of Opa-locka in Miami-Dade County, Florida. He has always been passionate about helping others and making a difference. The ability to effectively ensure that the government does a great job for all residents led him into public service. Being a City Manager is a lofty responsibility, but he has wholeheartedly dedicated his energy, motivation, and desire to serve others.
Happiness, Joy, And Peace
John measures his success based on the level of happiness, joy, and peacefulness of his employees, stakeholders, and residents of the city. Realistically speaking, this in turn supports his own personal and professional success. For him, success is a holistic approach to measuring and engaging the progress that he has made overall as an individual and as a leader in the executive space that he is in.
Through Challenges and Failures
As a professional, John runs into challenges all the time. The challenges that he had to tackle and persevere in his law enforcement career have prepared him to be a city manager and a chief executive of a city. He says that ultimately, the challenges and failures you face in law enforcement impact the residents and citizens that you serve and protect. His failures hit him hard because public safety is the catalyst to everything successful within the city or a municipal organization. In saying that, the challenges and failures he faced in law enforcement have empowered him to be a better person holistically – mentally, physically, and emotionally. This has been the mantra of his success. He believes that there is some level of achievement within a failure. All failures do not equate to overall failure, some are partial failures. All in all, assessing challenges and gauging failures matters to him the most.
Managing A City
The City of Opa-locka is a council-manager form of government where a city manager is appointed by the city commission, or city council, to run the day-to-day operations of the city. John currently employs more than 150 employees. He has seven officials report to him directly including directors, heads of departments, and police as well. Police operations and public safety fall into John's purview as well. His level of experience in law enforcement has led to the law enforcement agency's success, especially in these trying times. Work is very dynamic. It is very fluid and challenging, and things change on a day-to-day basis. John is prepared to tackle those challenges as the chief executive of the City of Opa-locka.
Under John's leadership, a top-down review of their public safety services was done by Miami-Dade County. They were provided with recommendations and reforms for the agency. John took those reforms and put them into action. The city currently has a new police chief, a new assistant chief, and two new captains. John is very excited about them coming aboard and their success. John looks forward to many more successes moving forward.
Best Services, Good Citizens, Prosperous City
John's vision for the City of Opa-locka is to have a city that has operations that serve the residents of the community holistically on all levels and all spectrums. Ultimately, this will ensure the residents have the best services possible to achieve their goals and live in a comfortable and prosperous environment where it is peaceful and allows for growth and perseverance of all. He wants to see their children succeed. He wants their youth to be successful and provides opportunities through internship programs for the city youth. He is positive that this will ensure that they become good citizens and good role models for the children. John's vision is robust, and it means a lot to him to make sure that the residents, citizens, and stakeholders of Opa-locka have the best services possible.
Within a year, since he began his current position as City Manager, he has been successful in administering $89 Million in resources to create efficiencies and growth in areas of concern for the City of Opa-locka while also developing a 5-year financial recovery plan that was approved by the State of Florida's Chief Inspector General.
Additionally, his business acumen led to discovering inefficiencies in wastewater billing through a stormwater utility rate study, resulting in an additional $2.5M in revenue generation for an enterprise fund in the City of Opa-locka. He also spearheaded an eight-member team to obtain certification for TRIM Legislation in Compliance for FY2019 – FY2020 with the Florida Department of Revenue, ensuring the city had access to hundreds of thousands of funding which otherwise would have been withheld.
From Lieutenant to Director Of Public Safety
John is the youngest of five kids and grew up on the south side of Chicago in a very rough area with a high poverty rate. When he was coming up in life, he was told that he would not be successful and that he would end up dead or in jail. He pushed through those challenges and joined the military upon graduating high school. He served 15 years in the military. After retiring from the military, he served in the municipal government for over 15 years. He has served as a chief of police, a lieutenant, a sergeant, and has held almost every rank in law enforcement both in local law enforcement and county law enforcement. He prevailed and became a city manager in the Chicagoland area and now is a city manager in the City of Opa-locka.
Dynamic Leadership
John's duties to serve the City of Opa-locka include managing the day-to-day operations of the city. This means managing public safety, public works CIP, IT, finance, human resources, community development, building the licensing department, and so on. Many departments report to him, and his day is usually very hectic while he meets with various stakeholders, directors, and staff members to discuss operations of the city, as well as unforeseen circumstances. He makes sure that matters are addressed right away and provides immediate answers and responses. Although his days are extremely busy and full of meetings and interactions, he takes a couple of hours in a day to take a deep breath and makes time to answer emails, reflecting on his day, and his goals.
John spends time meditation, daily. On the weekend when not in the office, he strives to ensure a proper level of personal and professional life balance. He encourages all his employees constantly, and he ensures they are in a work environment that is calm, peaceful, and stress-free as best as possible.
Prospering In Every Opportunity
John's future plans always involve plans to improve the operations of each department, as well as ensuring that their elected officials have what they need to succeed in moving the city forward. His personal goals as a leader are to stay in municipal government as long as he possibly can, specifically in the role of a city manager or higher. He looks forward to prospering in whatever career opportunities come his way and wherever God guides him.