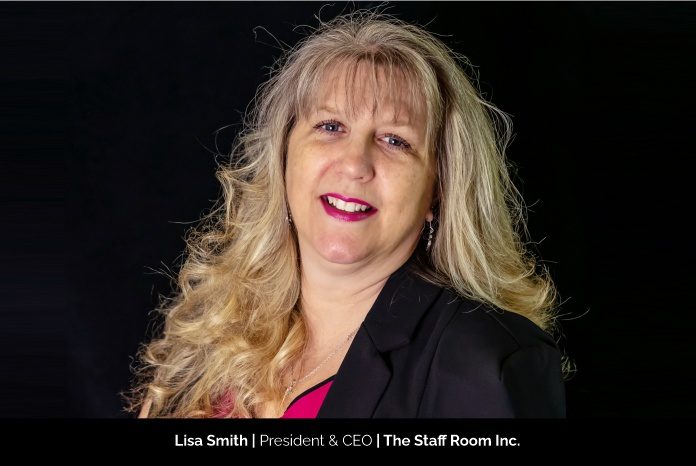 In the last few years, human resources has transformed in many aspects. The industry has extended and advanced in many ways and now contributes to improving business functionality by monitoring how organizations function, how teams are working, and how employees are aligning with the company's goals and expectations when it comes to working.
Modern HR trends emphases on the human element of human resources and people management to continue providing appealing and exceptional work experiences for the employees.
Technologies like AI, ML, and Big data analysis have copious potential that can be used in any sector of an organization. With the advance, tech HR departments are armed with a wealth of data that is available at their fingertips. This data includes employee statistics, recruitment figures, and performance KPIs. In HR, moving with a data-driven approach to people analytics allows organizations to discover valuable information on employee performance, satisfaction, and growth. It is also what influences they are bringing, and how it is improving or affecting their productivity and motivation. With the vision to create an innovative GTA-based HR consulting firm that would provide excellent advice and quality services to local businesses, Lisa Smith founded The Staff Room in 2000. 
The Staff Room is a professional Human Resources and Human Capital Management company that believes in a caring, customer-driven entrepreneur approach. Since its founding, The Staff Room has become a well-respected and award-winning name within the human resources industry.
It has restructured its services by becoming a more specialized service provider, rather than staying just an HR company. It provides coaching for individuals which helps with respecting teamwork which ultimately helps the employer run more effectively. The services the company offers include business restructuring that starts with an HR audit to find where the companies' strengths or weaknesses are, which companies are their competition, what are the risks with going forward, are the people in the right positions or in the right company.
The Staff Room's entire team communicates in an atmosphere of respect and compassion. The company states, "Our Human Resources consultants combine extensive knowledge in career management with prior, hands-on business experience enabling them to provide services aligned to the realities of the marketplace."
A Visionary HR Proficient
Lisa Smith is the founder and CEO of The Staff Room, who started the company to create a GTA-based HR consulting firm that would provide excellent advice and quality services to local businesses. For Lisa, human resources fell into her lap many years ago when she was working for a company that didn't have human resources and was growing rapidly.  When Lisa started, the company had about 15 people, and when she left, there were about 250 people in the company, and it all happened over approximately 5 to 7 years.
After starting The Staff Room, Lisa decided to provide service in HR, and human capital, to be a better resource to her clients. Today, the vision has grown to include more focused HR and Capital services to help small to medium organizations that are in search of human resource consulting, staffing, or restructuring in Ontario and can turn to the quality advice offered by The Staff Room.
Journey Experiences
There are many challenges when one starts their own business. Lisa says even now there are challenges, and as the world continues to get through COVID these challenges change every day. Many business owners do not have the time to keep up with the ever-changing COVID days, Lisa and her team allow you to focus on what you do as they help you get through these many everyday challenges. She describes how to overcome these challenges as, one needs to be strong, positive, and have great support when people are in doubt and say 'you can't do it.' She adds this statement burns the desire to step up the dream and prove people wrong with even more success.
She asserts, "The most valuable lesson that I learned was always to make sure that you've got a reserve of funding. It takes money to make money so always make sure you've got a reserve because it's not always going to be rose petals and champagne. There are times when it's going to be water in a glass, and you need to be prepared for that as well. I was not prepared for that at one point in the beginning, and I did not have a coach to tell me how to manifest in that situation. I think coaches are great, and mentors are great. Now, I am a mentor, and I hear and see these things, having one in your starting phase is a good thing."  She further states, "Take time and invest in yourself, invest in a coach because you're going to need one."
A Unique Definition of Success
Every leader has their own unique definition for success. One of Lisa's versions of success is when one reaches a point where they continually help others who are having the same struggles in the industry. She believes that human resource is not an easy industry to get into, so if she helps at least one person to get into the industry and makes him/her thrive, that is a success.
Be Adaptable for Changes
Lisa believes that for an HR organization, restructuring is essential to be not only compliant but also educated. She adds, "I want to influence change by adding more innovation, being more open-minded. Sometimes we have to take a risk and help individuals and companies. See the risk and grab it by the horns and run with it. Be adventurous and don't be the norm, as the world is changing, and if we don't change with it or not staying one step ahead of it, then who are we and what are we doing." 
A Determined Leader
Lisa has to look after lots of responsibilities as President and CEO of The Staff Room. As a leader, she makes sure there is consistency in funding to operate the business and it's processes. Under her profound guidance, the company won the 2020 Nominated Global Business of the year award. Lisa has also been nominated again for HR External Advisor/Consultancy of the year award across Canada.
Lisa says, "In HR, you can't always be a nice person. Sometimes you have to be the heavy hitter, and it's not easy. I've been threatened many times. However, I have to do my job, and again not easy. So, be determined, I'm determined to make a difference, I'm determined to leave a legacy, and I'm determined to be the best that I can be."  
Living and Leading with Balance
Lisa keeps a balance in her personal and professional life by being closed on Friday, Saturday, and Sunday. She says, "Many will say I work 24/7, and that is true sometimes when it needs to be, but there are times where I do take time for myself and my family; my family is important to me."
At the organization, she keeps employees motivated by reminding them there is always a tomorrow that brings new opportunities, and one can make a difference by turning it into a better day. She adds, "As long as you have learned one new thing each day, then you are on the right track to being the best that you can be."
She further says, "You may not know everything about everything, but if you know a little bit about a lot, that makes you a very valued and knowledgeable person. Stay updated, educate yourself continually, and always look at the bright side of things."
Efficient and Effective