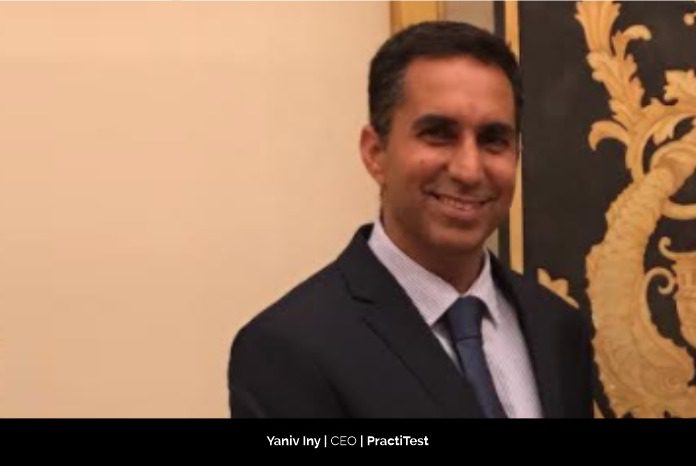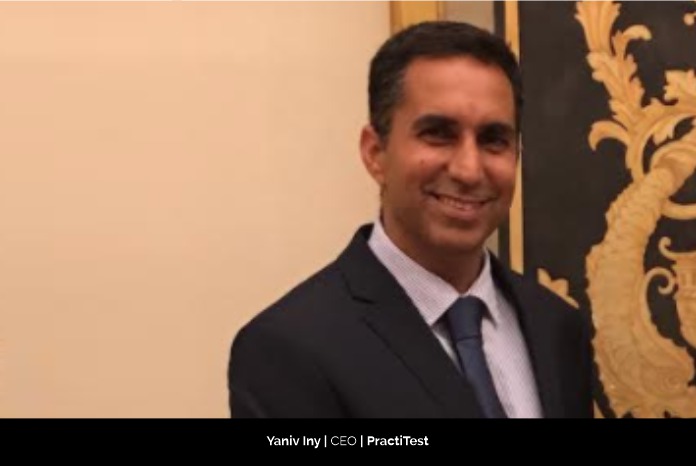 To ensure seamless functioning of a system, it is essential to run quality checks to eliminate the errors in a software. The process of testing which is a subset of Quality Control is a preventive measure against bugs and defects that hamper the operation of different applications. While there are numerous testing companies that have emerged over the period, PractiTest is one of the leading companies that provides all in one application lifecycle management (ALM) solution that helps in streamlining processes. Yaniv Iny, the CEO of PractiTest, shares his incredible journey with CIO Views, highlighting the challenges, achievements, and future goals of PractiTest as a source of inspiration for all our readers.
The Foundation of PractiTest
While working as the VP R&D and co-founder of Cahoots, Yaniv realized the importance of test management and identified the requirement to develop a solution that will fulfill this need, in a scalable and user-friendly way. Together with his co-founders, one which comes with years of experience as a tester and test manager, and the other with experience as a CTO, he founded PractiTest.
PractiTest started its journey as a little company with a big vision to make the life of QA professionals better and easier. Being a SaaS solution a decade ago was challenging, as this work model was not a common practice, especially in the test management landscape of solutions. Although, nowadays, the advantages of cloud-based solutions are clear, it was a hurdle for Yaniv and his team in the initial days of the foundation of PractiTest.
The Products and Services of PractiTest
PractiTest is leading the revolution in technology and methodology offering Application Life Management and a Cloud-based Innovative Test Management tool. They provide an end-to-end Test Management solution that offers a common platform for all stakeholders in an organization. It also enables full visibility into the testing process and a deeper broader understanding of testing results.
PractiTest provides a fully customizable solution that can be adapted to the ever-changing needs of Quality Assurance (QA) teams. This includes a vast array of third-party integration with common bug trackers and automation tools and robust API for the rest. Fast professional and methodological support ensure clients avail maximum efficiency, so companies can release great products according to their user's needs. At PractiTest, they ensure to not only keep their application current, but their technologies are the most advanced in the industry. They use PractiTest to test PractiTest, combining it with automation and CI/CD tools.
PractiTest has a unique approach to data organization based on a hierarchical filter tree structure that allows users to slice and dice their data to extract real actionable items. They also provide their clients with a unified display of all testing information in multiple ways at once. This way QA teams can provide relevant information to each stakeholder or generate complex database queries easily. Their robust integration capabilities can work with external tools such as Bug Trackers, Automated Testing Tools, CI, and many more which is often crucial for the agile workflow.
PractiTest views their clients as partners and helps them achieve their goals, including methodological help and the best responsive support.
The Scope and Importance of Testing
The testing industry has shifted from being a separate and menial stage to a valued and integrated part of the software development process. The entire development process has speeded up as well, and there is a rise in testing automation, taking focus to keep up.
In today's technological world, companies are dedicatedly working on developing and testing software that provides the entire spectrum of functions and services in the traditional software delivery lifecycle. In the current economic world, these service providers are becoming more competitive, always striving to speed up releases, keep up with software development and software updates. Testing is a great part of any software development success. The importance of software testing will only grow to enable companies to compete.
The digital transformation that the retail, banking, and other sectors are going through is driving the demand for high-performance software applications to provide the utmost user interactivity to make work more productive and efficient. IT companies are majorly focusing to develop quality software applications to gain a competitive edge, which will accelerate the demand for software testing in the forecasted years, which is why, testing is a promising industry.
The Achievements of an Expert of Testing
As the CEO of the company, Yaniv oversees all the departments, including sales, marketing, and research and development. He has over 20 years of experience in the field of innovation and technology and is an MBA graduate specialized in Strategy and Finance from Tel Aviv University. He ensures that the company is a great place to work for, and this reflects in their devoted employees, that in turn, provide top service to their customers. "In the end, technology is created by people and for people and we make sure to remember this in every interaction we have with our employees, partners, and customers", says, Yaniv.
Like every startup founder considers his greatest achievement to be the point where your dream comes into life and turns into a reality with milestones- achieving the first customers, the first 100, and so on, Yaniv too, regards the success of PractiTest as his greatest achievement.  "Breaking into Japan was also an achievement for us that I take pride in. We recently filled a community questionnaire that asked about the test management tool category and PractiTest was listed as the example. This was a nice reinforcement that our solution is providing great value to its users.", Yaniv adds. PractiTest enjoys contributing to the community as well. They have been conducting a yearly "State of testing" survey for the past 7 years, and an OnlineTestConf, mostly known as the "OTC", both completely free of charge to enhance members of the testing community knowledge.
The Plan for the Future of PractiTest
PractiTest is currently working on new features to enable more possibilities for Data Management and Visualization. In addition, incorporating automation results into PractiTest, will play a major role in their roadmap. In the coming future, the company's unified tools will become a point of communication and clearance to all project stakeholders to get better Test Management output. They currently have 100s of customers from more than 55 countries and they plan to continue expanding their reach and help companies improve their testing.
PractiTest is inspired by the changing needs of the market. They are always adapting their solution according to the technology and trends in the Test Management Process. As such, they will soon be releasing their test automation management capabilities. "We make it a point to never sit still and continue to innovate.", Yaniv, asserts.
Testing is an emerging industry which has leveraged technology to streamline processes and PractiTest is involved in skillful invention of new techniques and applications that enunciates the value of testing. Yaniv and his team of professionals understand the importance of testing are steaming ahead to revolutionize the industry with creativity and passion.