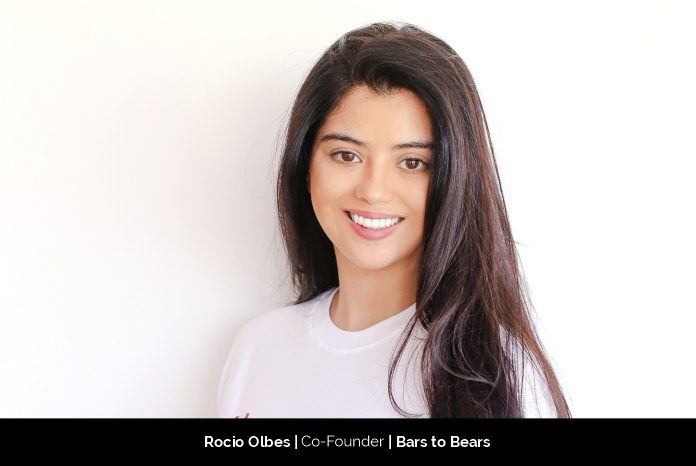 A wife, a mother, a philanthropist, the chairman of the SCB Foundation, Co-Founder of the 'The Talks and Co-Founder of the Bars to Bears Initiative, Rocio Olbes Ressano exemplifies the true definition of women empowerment. With a creative mind and a service attitude, Rocio wanted to be the change she wanted to see. She has been instrumental in the success of many philanthropist projects that have creatively impacted people under her leadership. Juggling between several job roles in her professional and personal life, Rocio has mastered the skill of balance and excels in fulfilling every duty to the best of her ability. We are proud the work she has undertaken, and we are honored as we share her story as an inspiration in this exclusive space.
What were your dreams and aspirations while growing up? What led you to be a philanthropist?
Growing up I wanted to be many things, I had a creative mind and I was encouraged to use it. My parents believed that creativity and imagination were vital in cultivating your mind and the person you would become. Philanthropy was a natural process which came with maturity and age. But you could honestly say I was also exposed to it from a very young age.
What were the initial challenges and setbacks that you faced and how did you overcome it?
I believe that anyone who decides that they want to venture into philanthropy/charity work needs to pace themselves. Often, we become overly excited and idealistic. We often forget all good things take time and effort. But I can honestly say that philanthropy has brought me more fulfillment than I could have ever imagined. And the truth is, anyone can do it. I strongly encourage it. Heaven knows the world needs it.
What are you the most passionate about in your professional life?
I am most passionate about learning new things, helping others, and above all my family. Besides my philanthropic ventures and projects, I also work full time for my family. We are in property, so often you can find me on a construction site, working on renovations or viewing potential investments. I love what we do and feel so fortunate to learn and grow in this sector.
Is the industry a competitive one? How do you deal with this competition?
When it comes to the philanthropic world, I do not believe competition should ever come into play. At least it shouldn't. I have been very fortunate to be able to collaborate with people that inspire me and who I love to work with.
Have you achieved what you wanted?
One of my Philanthropic partners is my dear friend JonJon Rufino. Together we produce a yearly charity concert, which has a new beneficiary every time. Every year we set a new goal, and so far we have been able to reach them.
Each project/ venture I have been part of has been able to achieve what we wished to accomplish. A positive impact, big or small, is a win.
What is your vision?
My vision is simply to continue growing, learning, and to hopefully bring forward some positivity.
Give us a brief of your life before you became a philanthropist
I love fashion and spent many years involved in the fashion and retail industry. I officially retired from the industry when I was 29 to work full time for my family. I also was made chairman of my grandfather's Foundation. My love for fashion continues and I get to experience it now in a whole different way now! I experience it as a devoted supporter of sustainable fashion. I am grateful for the many years I spent learning from such a diverse and strong industry. I can apply all I learned into what I do now.
What inspires your work?
My family inspires my work. They are my support system. If I excel in all that I do, it is because of my family. Family is everything.
What are your greatest achievements?
My sons are my greatest achievement. They strengthen me to keep going strong no matter what.
How do you manage to balance your personal and professional life? Describe yourself in one word and tell us what inspires you?
Balance in life is everything. Fortunately, my professional and personal life are merged so the balance often defines itself.
One word that describes me would be:
I believe happiness in myself which is a great achievement, and I feel very fortunate and thankful to feel complete.
What does the future look like? How do you plan to expand your works as a philanthropist?
The future looks bright. Right now, I have several panels scheduled regarding women's rights. I love speaking in these panels because they allow me to interact and open discussions with young women (and men) about these important topics. We have our charity concert end of the year as well and this year will most likely benefit an animal rights and recovery foundation. In the past we have benefited children's education, agricultural livelihood, cancer therapy, & marine life sustainability.
Women Empowerment is not just a trending topic, it is a belief that allows women to have a voice and live respectably with freedom to express themselves. Leaders like Rocio, stand against the odds and make every effort to change the mindset of the society. She believes in her vision and she is determined to influence thousands by her works as she continues her journey.