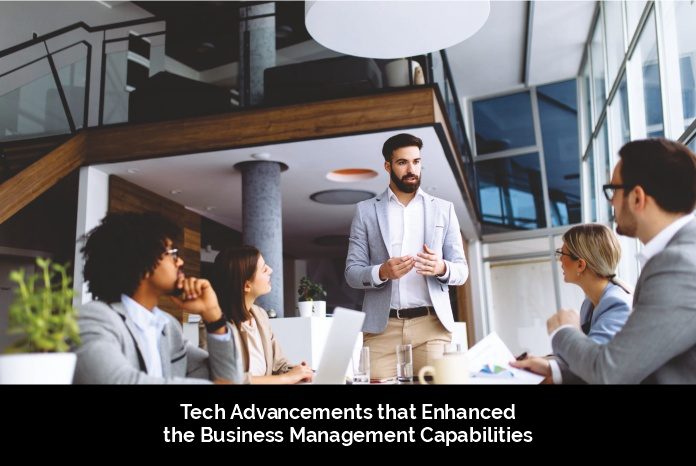 Due to the quick advancement of digital technology in the twenty-first century, point-of-sale systems have advanced from simple sales portals to complete payment processing systems that are competent to merge with other business tools. POS systems simplify the checkout process, keep track of sales and inventory, and may frequently interface with other corporate software, such as accounting software.
Point-of-sale (POS) systems are becoming more advanced, giving businesses more flexibility, control, and intelligence than ever before. Traditional cash registers and credit card scanners have been phased out in favour of tablet and cloud-based POS solutions. This technological revolution not only gives businesses more capabilities, but it also helps them to manage all of their data and transactions in one location.
Today's POS systems have the following benefits for businesses:
Sales and inventory tracking: POS systems keep track of all of your transactions and provide you with daily income reports. Some systems offer inventory-tracking features, which allow you to immediately update your stock counts whenever a barcode is scanned into your POS.
Automated sales processes: The most apparent advantage of POS systems is that they make transactions for both you and your customers faster and easier.
Card-reading capabilities: Mobile POS systems can assist you manage a business if you don't have enough space for a huge cashier. Many POS systems allow you to accept credit card payments using your smartphone or tablet – simply connect your card reader to your device, keep your POS app open, and ask your client to swipe, dip, or touch their credit card to complete the transaction when asked.
Key takeaway: A point-of-sale system may speed up the sales process, keep track of sales and inventory, and interact with other company tools.
Integrations with other platforms: You can better comprehend your cash flow if your POS can interact with your company's other software platforms, such as accounting services. As a result, you'll get a clear image of how much cash your business has on hand as a result of sales.
The impact of point-of-sale systems on company operations
POS systems are now interwoven into the whole corporate operations environment, rather than only processing sales.
TouchBistro's cloud-based POS system allows customers to split checks, browse the menu fast, analyse server performance, process online and tableside orders, report trends of voiding or comping goods for guests, track what menu items are selling well, and even train new staff.
Square's retail mobile POS solutions turn iPads and smartphones into POS systems with the use of Square scanners and stands. Square Register, the company's first fully integrated solution, allows users to "monitor sales in real time, manage inventory, develop a client registry, and have consumers pay in a simple manner."
POS as per Specified Requirements
It might be challenging to manage numerous stores in a network, each with its own set of requirements based on the demands of its consumers. Only a few point-of-sale vendors have the ability to manage shop networks or "multi-store" administration. These capabilities can considerably decrease the effort for a business with several locations.
Alice POS is a point-of-sale system designed for franchisees, purchasing groups, and corporate networks. You may administer your network from the Master or Parent Company account if you pick our multi shop administration plan. If the Master account, for example, makes a price adjustment, adds a product, or runs a promotion, the other stores connected to the central store will be notified.
Customers of Alice POS can benefit from bespoke development. This bespoke creation might be for a company's particular demands and functions.
Points to Check before choosing POS for Business
Retailers use a point-of-sale system to replace a physical cash register or manual paper-based administration, as well as to aid them in making business choices. These systems programme collect information about your company's operations. This can contain things like sales, customers, inventory, and purchases, among other things. All of this information is compiled, and generate reports to assist you in making decisions.
Several point-of-sale systems provide technical and technological assistance. Some vendors provide services to help their clients maintain their POS systems functioning smoothly. Customers can get help from a support team with some POS systems. When selecting a service, though, you must exercise caution. Many vendors provide technical support, while some just provide limited assistance. The customer service staff can answer a variety of questions. These might include inquiries about how the product works, technological issues, and fundamental software queries, among others.