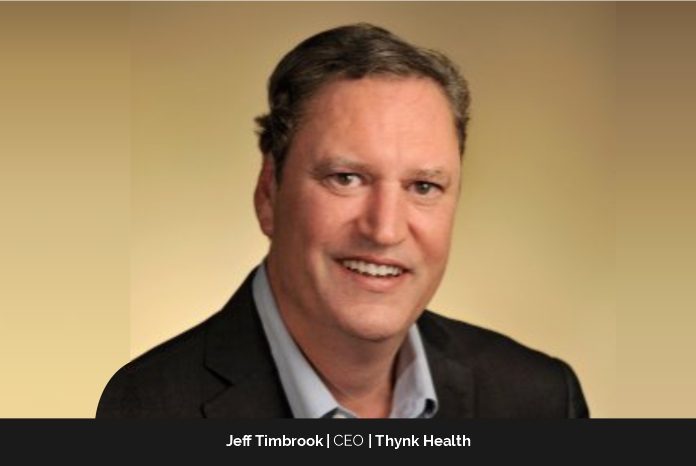 Today's healthcare systems are equipped with the instruments and therapies necessary to defeat cancer, yet manual procedures and mounds of paperwork make this therapy difficult. The time-consuming data input that goes along with screenings contributes to the frequent underdiagnosis and undertreatment of cancer. After being tested, individuals might fall through the gaps and miss follow-up therapy due to disconnected data and records. People pass away because medical institutions failed to diagnose and treat their illnesses in a timely manner, rather than because they were unable to treat them         .
Because lung cancer typically stays undiscovered until stage 3 or 4, the five-year survival rate is only 18%. According to recent data, barely 3% of the 9 million people who are at risk for lung cancer will get screened. This statistic is just too low for the most lethal cancer in the world. Lung cancer claimed 142,670 lives in the United States last year, more than breast, prostate, and colorectal cancers put together.
Thynk Health is battling lung cancer by collaborating with healthcare institutions and local communities to dismantle cumbersome, out-of-date screening procedures and eliminate obstacles that prevent patients from receiving care. The extraordinary value proposition of Thynk Health involves saving patients' lives while generating much-needed money for healthcare systems.
With the help of its sophisticated software solution, healthcare data systems are transformed to identify groups that should be screened in order to save lives through early diagnosis and treatment. An all-inclusive lung cancer screening system that facilitates the expansion of lung cancer screening programs while enhancing patient outcomes is provided through automated data input and ACR filing, Nodule Tracking, and a number of sophisticated features.
One life will be saved for every 320 CT scans, according to the medical facility. Everyone at risk may be checked, potentially saving 28,125 lives.
The Inception Story
A group of radiologists took action in 2015 as a result of their dissatisfaction with the ineffectiveness of lung cancer screening. They witnessed too many lives cut short as a result of poor data management while practicing in a region with some of the worst lung cancer rates in the country. Patient data was manually entered by humans, which took too long and was prone to mistakes, resulting in erroneous and lacking information. This resulted in, among other things, at-risk, qualified individuals being overlooked for screening due to a lack of capacity or because they slipped through the cracks of a convoluted and overworked system.
Correcting the process of lung cancer screening programs' data quality and reporting was one of the main issues the team concentrated on. This task frequently requires employing many employees to hand analyze patient records from various sources and re-enter them into data registries. This procedure took so long that it was being ignored to follow up with patients and deal with unforeseen findings. So that healthcare practitioners could concentrate on patient care and results rather than databases, they were aware that the data abstraction process would need to be fully automated.
As a result, they joined together with a group of engineers and started developing structured reporting employing technologies from natural language processing. They concentrated on extracting and analyzing data being fed into current processes that providers are accustomed to since they realized how challenging it might be to modify a procedure.
The Thynk Health platform automates data entry and data collection processes using natural language processing and artificial intelligence, enhancing the effectiveness of lung cancer screening programs at hospital systems across the country and assisting more hospitals in screening, diagnosing, and treating more at-risk patients.
The CEO
Thynk Health's CEO, Jeff Timbrook, has over 25 years of experience as a leader in the healthcare IT sector and has a track record of building, inspiring and managing high-performance teams. He is a seasoned, vivacious C-level software executive with expertise in high-growth areas and revolutionary technology. He is a dynamic, goal-oriented team member with great leadership abilities who has been shown to be a creative problem solver and a big-picture strategist. With the capacity to establish relationships and engage with stakeholders at all levels of an organization, he thrives in fast-paced, creative situations.
When he joined Thynk Health in 2018, Jeff was given a chance to bring a tiny start-up with a huge, original idea to market. He is responsible for all aspects of the business. All business function leaders report directly to him. That includes sales, operations, engineering, and marketing. He works directly with the company's board of directors to establish growth objectives for Thynk Health.
Helping the founders shape a team, Jeff prepared Thynk Health to manage the large-scale growth and innovation that would drive the success of their state-of-the-art cancer screening and incidental findings management solution. His experience in managing high-growth businesses suited him to shape the emergence of Thynk Health on a national scale. Under his guidance, Thynk Health has grown to become a market leader with one of the largest customer shares in North America's Lung Cancer Screening Software Market within 18 months (Data Bridge Market Research).
Constant Refinement in Process and Work Culture  
As the business expands, hire the best employees at the best time while still taking financial constraints into account. The finest growth cultures are created by people with high will and high talent. As the DeFacto benchmark in the healthcare IT (Information Technology) industry for corporate incidental findings and lung cancer screening management, Thynk Health defines success.
The staff at Thynk Health is aware of the value of dependable professionals with actual industry expertise. After all, a group of radiologists who wanted to improve cancer screening's shortcomings and boost survival rates created the organization. The management makes significant investments in seasoned team members and works hard to build a fantastic culture that will draw in and retain the best team possible to help patients.
In the past year, Thynk Health has grown year-over-year revenues by 325% and increased its client base to over 120 hospitals nationwide.
Leading with Values
The majority of sectors are experiencing radical change, significant advancements, and innovation thanks to digital transformation, and the healthcare sector is no different. Leading healthcare businesses now consider digital transformation a very successful method for changing their operations, culture, and attitude to using technology in order to become more consumer friendly. Increasing customer happiness and engagement, expanding the quality and access to healthcare, and keeping costs in check as populations grow and life expectancies rise are some of the main problems the healthcare sector is facing globally.
Healthcare systems have the resources and treatments necessary to defeat cancer today, but screening and diagnosing at-risk individuals is hampered by laborious procedures and inconsistent data. The time-consuming data input that goes along with screenings contributes to the frequent underdiagnosis and undertreatment of cancer.
The primary goal of Thynk Health is to satisfy its clients. This is the only reason for the existence of its systems, services, and personnel. As a business, we aim for excellence in all we do. The company considers excellence in software and service delivery to be both its objective and expectation. The following characteristics set Thynk Health apart:
User/Customer Friendly Design –It is committed to building products that are readily accessible and customer-friendly for its customers.
Entrepreneurial Spirit – No matter how big it becomes; it can never lose its ability to react quickly to new customer requirements and behave in a resourceful way.
Embrace change – The company's job is to produce stable and high-performance software. It must constantly innovate, or it will become extinct.
Integrity, Respect, and Consideration for Everyone – Humility, honesty, empathy, and competence is the core trait (DNA) of all Thynk Health employees.
Values Addition in Upcoming Years
According to Jeff, Thynk Health is lucky to have specialists in the field of lung cancer screening and incidental follow-up on its team. It participates in the majority of the market's net new opportunities, giving it a good sense of the businesses that are present there. He claims that Thynk Health's core values statement reflects the company's exceptional services. The team has a culture of developing and endorsing customers one installation and support call at a time. It is a humbly confident bunch.