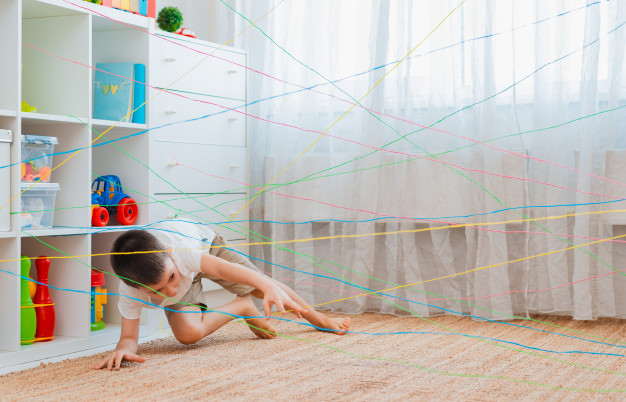 Are you an employer looking for an innovative approach to upscale your business and stand out among others? Well, there's one thing that would surely hit the bull's eye, and that's 'ingenuity.' The extent of your success or profit largely depends on how much creativity you deploy in your business blueprint. The constant involvement of ingenuity and an up-gradation of business ideas is what lets you set a benchmark in this highly competitive industry.
Furthermore, it is something that multiplies when shared and given a suitable environment to do so. Thus, it is essential to help employees promote this intrinsic ability within the workplace and enrich their organization so that it touches rare milestones. However, with increasing ingenuity increases the number of challenges. So, it's also a crucial thing to possess a thoughtful and creative mind to tackle them as well.
Let's look at some of the crucial aspects of enhancing ingenuity at work.
Things That Companies/ Employers Should Consider To Boost Ingenuity At Workplace
Provide for a creative work environment
As discussed earlier, an employee cannot showcase his/her creative ability until and unless he/she is predisposed to a work environment allowing ingenuity of thoughts and ideas. Thus, it is essential to provide each employee with a creative environment while working in teams at the same time. This way, they will not only be able to come up with new & innovative ideas but also share it amongst their colleagues or team.
Make way for brainstorming.
All good things need to be shared to double its phase value & utility. Hence, brainstorming creative ideas forms a crucial part of business projects, topics, or solutions to a specific problem. Such valuable group discussions not only facilitate the organization but also make the employees more imaginative, creative, active, and confident as well.
Make the employees comfortable and allow flexibility of thoughts & actions.
Sometimes, too much pressure to invoke ingenuity in ideas might prove to be a burden on the part of the employees. So, companies must ensure that the employees are comfortable at work. Besides, they should also welcome all kinds of ideas and proposals from their employees and embrace the flexibility of thoughts so that an employee can instantly switch between imaginations in the process. It would eventually spur the confidence of the employees and enhance more productivity.
Break the usual routine to support enhanced ingenuity
At times, you need to break the ice and set some new goals to encourage employees to put effort into enhanced ingenuity of ideas for different business projects and functions. It will help them to slash down the monotony and think in other directions as well.
Creativity should never go unrewarded. Thus, it is essential for the companies to regularly reward their employees as a token of appreciation and motivation for their unmatched & incomparable ideas towards the growth of the company. Internal competitions help in encouraging the same, where the employees will be able to gain rewards based on their unique business ideas.
Encourage professionals to enhance their analytical ability.
Another vital thing that helps in contributing creativity at the workplace is the enhancement of analytical ability. It allows one to identify problems, recognize crucial facts and information, and ultimately coordinate data to find the right solution or make the perfect decision. Entrepreneurs/Employers can ensure it by assigning critical problems or projects to the employees, allowing them to rationally think of various ideas and in different angles to zero into the best possible solution.
Fluency is interlinked to innovation and creativity very closely. It is the expression of ideas that gives a definite shape to one's thoughtfulness. Thus, fluency indeed plays a pivotal role in business innovation. Hence, all companies must ensure that their employees are fluent in prompting the creation of new proposals at the time of their skill training session.
Encourage Originality & Organizational Ability
Brand new ideas develop when originality and uniqueness are maintained. Mere derivation from the already established lines of thinking doesn't deploy creativity at all. Thus, company employers must encourage their employees to break those conventional lines and think far and beyond. Apart from this, organizational ability forms a vital part of the entire process. It is this ability that helps in positioning the factors in the correct sequence and reach the ultimate goal.
So, dear entrepreneurs, think out of the box, enhance ingenuity, promote creativity, and delve into a world of maximum possibility. After all, being word-class doesn't come in a small package.