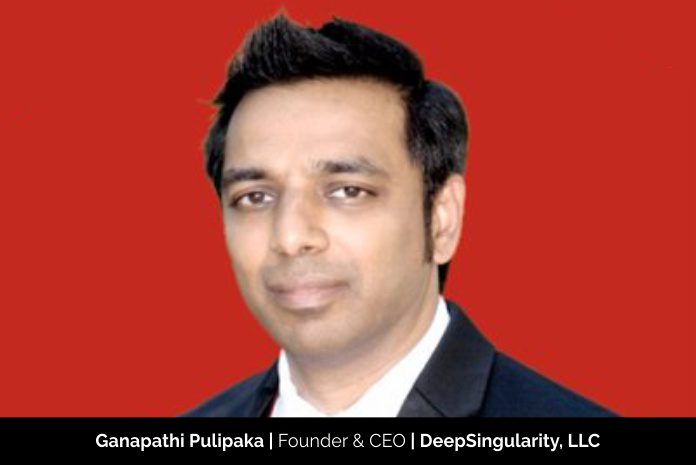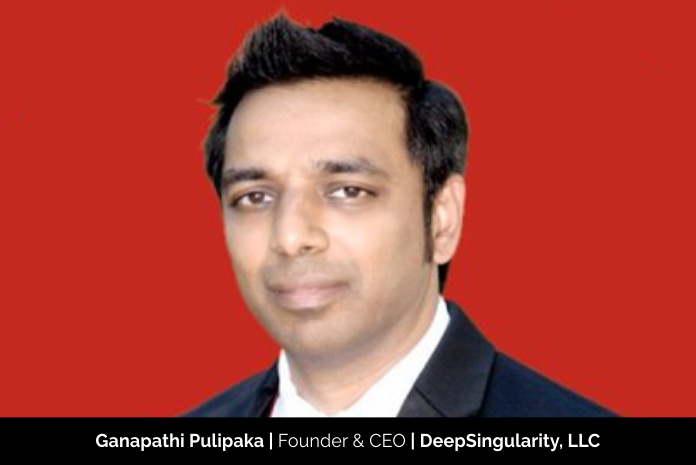 Michio Kaku
Michio Kaku is a renowned hands-on physicist and famed futurist. When Michio Kaku was eight years old, Albert Einstein died. Michio Kaku is a pioneer of string theory.  As a child, Michio Kaku liked to watch cartoons like Flash Gordon, some portions of which were stolen by George Lucas, that became Star Wars movies in the later years. Michio Kaku, explains that if you understand physics, you understand, what's possible scientifically in the coming centuries and decades. He likes to write all of his books on future, because it's all about physics and science. Physicists invented television, radio, microwaves, RADAR, MRI Scans, and string theory. In today's world, the physicists create the next-generation robotics in the field of artificial intelligence. Michio Kaku likes to theorize physics inventions, design the architecture of the physics products. Michio Kaku leaves the space exploration to the Air Force pilots who will create a settlement on Mars.
Dr. Ganapathi Pulipaka
Twitter: @gp_pulipaka
Dr. Ganapathi Pulipaka is a celebrated bestselling author and the Chief Data Scientist at Redondo Beach, CA, USA. He has tremendous experience in strategizing and developing machine learning applications for 10 years. He also has experience in developing machine learning, IoT, and ABAP applications on SAP for 21+ years. He has a PhD in data analytics, business administration, and information systems from California University, Irvine. He also has a Postdoc degree in Computer Science Engineering (Machine Learning, AI, Big Data, Analytics, Statistics) as part of the Doctor of Computer Science program from Colorado Technical University, CO both with the GPA of 4.00/4.00. He is also renowned and best-selling author of few books that include reinforcement learning and the artificial general intelligence by predicting the future with predictive analytics. He is a popularizer of data science on Twitter. He has 18 million views per month on Twitter, a top data science influencer #5, ranked by Onalytica and he is a global speaker at several AI and IoT conferences.  He has written more than 400 research papers on machine learning, deep learning, robotics, cloud computing, edge computing, and IoT for over a decade. He has been the top influencer in machine learning over many years. He has also received a Lifetime achievement award in data science, mathematics, and statistics from Intercon AI conference. Dr. Ganapathi Pulipaka also is part of prestigious Marquis America's Who's Who 2020 Edition that will be available at 115K+ American libraries including Armed forces libraries and Academic libraries.
Geoffrey Hinton
Twitter: @geoffreyhinton
London-born, Geoffrey Hinton spent 30 years as Canada's most influential thinker in the field of artificial intelligence. Hinton has pursued his degree from the University of Cambridge in the year of 1970. Hinton also has a PhD in artificial intelligence from University of Edinburgh in 1978. Hinton accepted the offer with CIFAR – Canadian Institute for the Advanced Research, where he was offered academic freedom. Hinton presented his neural networks paper at Tech conference in Toronto to Justin Trudeau. Hinton never sits down in conferences due to his bulging disc in spine. The disc pain increased intensively that, in 2005, Hinton completely stopped sitting at any conference in the globe. Hinton can tell you how to get from Toronto to Helsinki without sitting down for a minute. At that Tech conference in Toronto, Hinton presented his capsule networks, which has been considered as a great leap from Geoff in the recent times after his invention of backpropagation algorithm.
Andrej Karpathy
Twitter: @karpathy
Andrej Karpathy is a Senior Director of AI at Tesla for most of the Autopilot vision neural network designs. Andrej also worked as a research scientist at OpenAI for building deep learning applications on computer vision and generative modeling.  It's a known fact that AI Researchers at OpenAI make more than $1 Million in a year alone. Andrej also worked at DeepMind for some time in building deep reinforcement learning algorithms.  At Google, Andrej built large-scale feature learning applications. Andrej earned his PhD from Stanford on the intersection of natural language processing and computer vision, and deep learning models suited for the task.
Jeff Dean
Jeff Dean, has earned his PhD in Computer Science from the University of Washington, working under Craig Chambers on compilers, and object-oriented programming techniques. Further Jeff Dean also has known for his work on the science and engineering. Jeff Dean's career spans work at Compaq's Western Research Laboratory. He currently leads the artificial intelligence division at Google as Google AI Chief. Jeff Dean designed most of the large portions of the company's crawling, indexing, and query serving systems, along with distributed computing infrastructure. Jeff Dean's other recognizable work include statistical machine translation, and several other software tools for Google Engineering. Jeff Dean was responsible for Spanner, Google Translate, BigTable, MapReduce, LevelDB, and TensorFlow software library projects.
Elon Musk
Twitter: @elonmusk
Elon Musk is an engineer, industrial designer, technology entrepreneur, and a billionaire holding citizenship from South Africa, Canada, and United States. Elon Musk is the product architect of Tesla and chief designer of the rocket start-up SpaceX. Elon Musk is also the cofounder of the artificial intelligence company OpenAI and Neuralink that build several reinforcement learning algorithms. Elon holds a degree from Wharton School. His neuralink company is based on neural technologies for  developing the brain-computer interfaces. His SpaceX project Mars Oasis, aims to create greenhouse effect on Mars.  The company had launched Falcon 1 and Falcon 9 successfully and came to be known as the largest private producer of rocket engines in the world. SpaceX also collaborates with NASA for the cargo resupply to the International Space Station.
Dag Kittlaus
Twitter: @DagK
Dag Kittlaus, famously known for saying, "I'll wear purple for the rest of my life." Dag Kittlaus hasn't visited the doctor in 5 years. When he visited the doctor in the next visit, he was diagnosed with pancreatic cancer, while checking heart for plaque. Dag has worked closely with Steve Jobs, after Apple purchased Siri when he was 44-years old from Norway. Siri was co-founded by Dag with speech recognition and artificial intelligence. In 2012, Dag founded another company Viv, the global brain, where he has an ambition to enable everyone to talk to everything, not just limited to Apple's iPhone.  The deal of $200 million came through, when he received a call from Jobs to help launch the first true artificial intelligent virtual personal assistant for mobile devices processed through natural language processing.
Ray Kurzwell
Ray Kurzwell was born on February 12, 1948. He's an American Computer Scientist and a Futurist. Ray earned his bachelor's degree from MIT in Computer Science. In 1990's Ray founded companies that produced software using the artificial intelligence for financial analysis and medical training.  He's the best-selling author of the age of intelligent machines, The 10% solution for a healthy life, Fantastic voyage, Live Long Enough to Live Forever, and The singularity is near, when humans transcend biology. He is the author of several articles on biology, cryonics, medicine, nanomedicine. He is also widely known for his work on pattern recognition for artificial intelligence.
Nick Bostrom
Nick Bostrom is the author of the best-selling book superintelligence: Paths, dangers, strategies. In this book, he tries to answer some questions to what happens when machines exceed humans in artificial general intelligence in future? Nick Bostrom reviews to see if a human can create and construct a seed artificial intelligence to engineer initial conditions so as to make an intelligence explosion survivable? Nick Bostrom is a Swedish-born philosopher and a polymath with a background in theoretical physics, computational neuroscience, and artificial intelligence, as well as philosophy. He is a Professor at Oxford University, where he leads the Future of Humanity Institute as its founding director. (The FHI is a multidisciplinary university research center; it is also home to the Center for the Governance of Artificial Intelligence and to teams working on AI safety, biosecurity, macrostrategy, and various other technology or foundational questions.