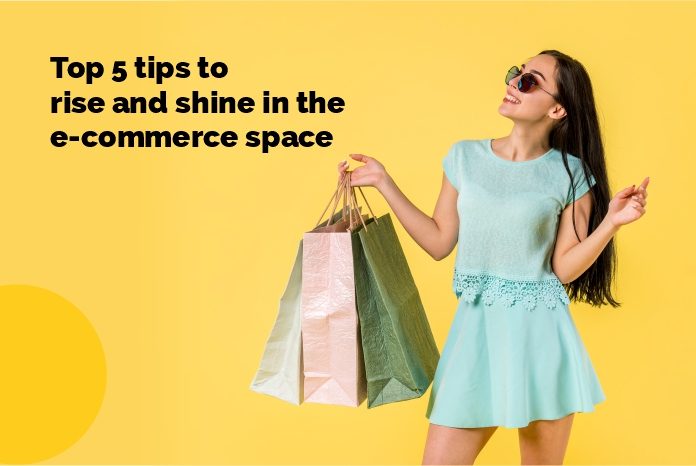 Starting and growing your e-commerce balance needs smart thinking and solid determination and focus. The key to take your business to the next level is to elevate the sales. The e-commerce space is already quite competitive, so it is necessary to deploy smart strategies and offer unique services to mark your unique presence in the market. Here we have listed the top tips to take your e-commerce business to the next level.
Useful tips to deem while planning your strategy
Keep a keen eye on slow-selling items
You have to stay alert when you are selling items that are slow to shift as they can cause some issues. SO to deal with them, you can opt for closeout sales. You can offer exclusive discounts on perishable and seasonal items to attract more customers towards them. Moreover, you can release new versions or updated versions to focus more attention on other items.
2. Follow personalized approach
Long gone are the days when the hit and trial method worked in the sales domain. Now, customers look for a personalized experience and are not interested in sites where they find irrelevant content. It is necessary for the brands to create better customer engagement by leveraging the power of their personal information, browsing history, preferences, and interests. Following a targeted approach will take you closer to the customer, which will improve the chances of converting the potential users to customers. However, make sure that when you are tailoring your marketing messages, you should always respect the thin line between using personal information decently and violating someone's privacy.
3. Yes to Live chat
Live chat further creates a direct channel for the customers to contact you and solve their issues. You can engage with your users directly and listen to their concerns and present the best solutions. This raises the trust factors of the users, which further elevates the conversion rate for your business. Make sure you have prompt replies to queries of the customers as the main motive of live chat is to reduce the time in communication.
4. Develop responsive website
Smartphones are the natural extension of all the people around the world. Most of them look for products and services on their smartphones. Having a responsive and mobile-friendly website will allow you to put your brand in close reach of the users. Also, make sure that your website has a quick load time as users don't like to wait for a long time when they open any website. On top of that, you need to make sure that you offer a simple checkout process that does not contain any unnecessary clutter.
5. Email marketing automation
By harnessing the power of automation in email marketing, you can send relevant mail on a timely schedule to your customers. You can use pre-defined triggers and set some elements to reduce the time of the whole process. This will help you retain potential customers, which will further increase your sales.
Final Verdict
Offering high-quality products and services will boost your sales, but with these tips, you can differentiate yourself from the whole crowd. The E-commerce space has a high potential, so plan your strategy properly and never let any opportunity slide away.