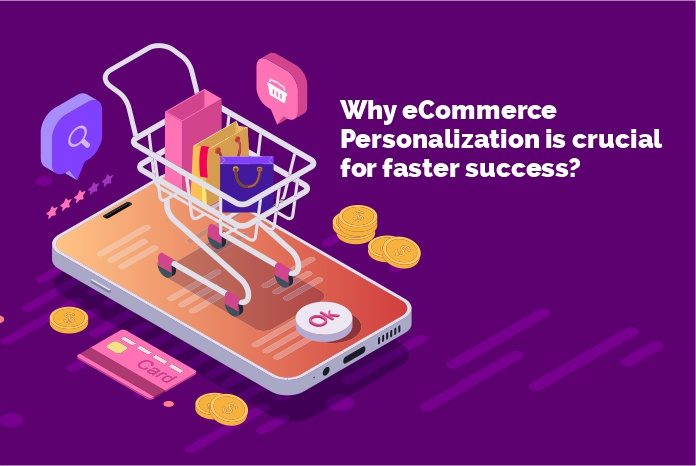 Do you want to touch new heights in your eCommerce business? If yes, eCommerce personalization is the need of the hour to take your eCommerce marketing strategy to the next level! It mainly refers to the process of developing custom content to attract customers. Ever since the competitiveness of eCommerce industry increased manifolds, every eCommerce business needs to add a dash of personalization in the customer experience to keep your customers coming back to your platform.
This unique personalization is the key to unlock unlimited success to your eCommerce store. Know more about the importance of eCommerce personalization in detail below!
Opening doors to custom offers for all visitors
Every customer loves discounts and personalizing your website by providing special offers and discounts to different customer sets will truly amp up your sales game. You can start with designing simple popups that have amazing discounts for all those targeted customers. These exclusive discounts help in luring more customers and make more profit in no time.
You can even create 2 item discounts and people who buy one can see that discount on pairing it with the second item. Thus, these popups need to be designed as per the behavior of the user which then helps you create custom lists for your users. You can even create time-bound sales and campaigns as these are the ones that sell the fastest.
Unleash the power of email marketing
The benefits of email marketing have been tremendous as it can act as an open channel for you to connect with your customers. It is because everyone tends to check their mails almost everyday and thus, all customers can get impressed with a well-written email. This can in turn result in more sales when they read about an irresistible offer.
Just press on customer's pain points and it will increase your sales exponentially. Personalization in emails is already paying well for many top brands; it is time that you reap its benefits as well. Just analyze what is the size of your audience, plan everything ahead and keep working hard on getting top results.
Strategic Content Curation
All forms of content be it, blogs, articles, website content, product descriptions, social media posts must be engaging and sales-oriented. It should be creative and appealing to what customers love to read. When you add personalization as per your consumer behavior, you will witness a surge in the number of organic visitors followed by more sales. Content that touches the audience, is relatable to them or provides value to them in some way can turn out to be a masterpiece.
Just refine your content marketing strategies and create custom campaigns that pay well. It will definitely augment the open rate in no time.
The bottom line
Now that you are well-aware with what works and what requires more efforts, you can sit with your teams and interact about your brand goals and areas to work upon. This small meeting today can be very useful to chart a profitable future for your store.