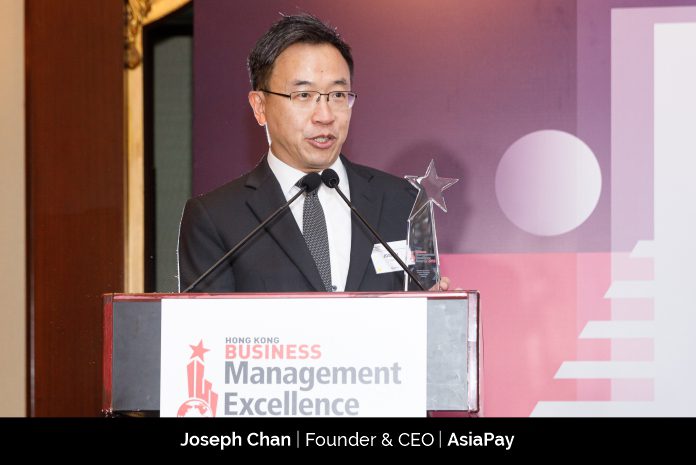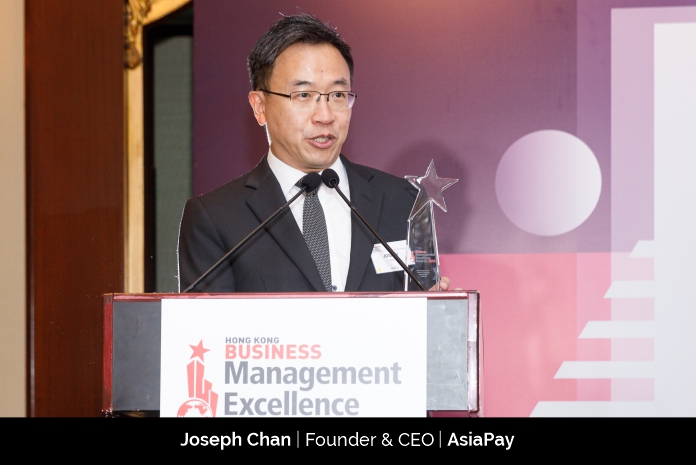 AsiaPay Group is one of the leading payment service company in Asia. Joseph Chan, the Founder and CEO of AsiaPay started the company with a vision to provide cost-effective digital payment solutions to businesses creating room for innovation and digital transformation. His unique services and out of the box thinking gained him the interest of several clients and AsiaPay started growing rapidly. The company has seen a phenomenal growth over the years making it the topmost trusted choice for payment solutions. With a vast experience in banking and finance, Joseph has leveled up digitization. We are thrilled to have the opportunity to explore his thoughts in the following interview as Joseph Chan shares his success story with us.
Q. What were your dreams and aspirations while growing up? What led to the foundation of AsiaPay Group?
In 2000, I started this third-party quality secure electronic payment, mobile payment solutions and technology firm in Hong Kong. I spearheaded the company that offers integrated, regional digital payment services and solutions to business and banking sectors along with my management team. My business target then was to become one of the most successful world-class digital payment service companies in Asia.
Now, I manage leading regional omni-channel payment gateway that is trusted by businesses across Asia. Our decades of success built on payments experience and now operates in 15 offices across the Asia Pacific region.
Our mission : To help our business partners grow their business through digital channels by providing innovative, secure and cost-effective payment solutions that enhance their competitiveness in the eCommerce landscape.
Q. What were the initial challenges and setbacks that you faced?
One of the major challenges I have faced is gaining trust from international banks and partners in new markets for business collaboration.
Q. Tell us in brief about the services of AsiaPay
AsiaPay is a leading digital payment solutions in Asia that puts its business partners and its customers' security and convenience at the forefront.
With over 20 years of payments expertise, AsiaPay brings advanced, integrated, secure ditial payment solutions that ease merchants' concerns when accepting digital payments across countries, currencies, consumer groups with different preference in using different payment methods across different language interface, checkouts and channels. AsiaPay provides multi-payment methods ranging from one-stop comprehensive credit and debit cards, eBanking, wallets, QR payments, and Smart -POS. It also comes with a multi-currency payment feature that accepts payments from cross border countries. AsiaPay runs a multi-channel payment management platform which allows convenient payment transactions from any web-connected and mobile devices. AsiaPay enables merchants to securely accept most popular digital payment methods from credit cards, internet banking and more on a single platform.
Q. What is the importance and scope of payment solutions?
Simply, Convenient, Secure, Trust
To Boost Easy, Secure Transactions for ecommerce
For merchants, there is an over-riding priority to make the payment process as friction-free as possible to minimize the risk of cart abandonment."
For AsiaPay , offering a wide variety of payment options allowing customers to use the payment mechanism of their choice. And also provide value -added services that go beyond payment acceptance.
Q. How do you define the growth of the company over the past few years? (Can be explained with statistical data too)
Regional : operates in 15 offices across the Asia Pacific region so far, and we will further expand our more operation team and branch in Thailand. Malaysia, Philippines, Vietnam on 2020.
Staff : over  160 professional workforce
Reputation: over 100 biz and technology awards , socially responsible company
company managed close to USD 5 billions transactions in 2019
Product line / brand : AsiaPay is one of the leading Payment Service Providers (PSPs) that offers services with its local payment platforms including PayDollar, SiamPay, and PesoPay. And, it is also a certified vendor providing advanced 3D Secure technology solutions to banks in Asia
Q. What is your vision for the company?
We strive to be the leading ELECTRONIC PAYMENT SERVICE AND TECHNOLOGY player in Asia and beyond, and well address the digital payment needs of the markets
We aim to operate a successful and social responsible company which continually provides individuals and corporate entities with newest digital payment values and benefits, readily enhance one's quality of life and maximize business opportunities, efficiency and productivity.
Q. Give us a brief of your life before AsiaPay
Prior to founding AsiaPay, I took various management positions at Barings, Citibank N.A., Bank of America and Dah Sing Bank. Through successive positions in banking and finance industries, I consolidated my expertise and experience in strategic planning, product and project management, as well as implementation of various cutting-edge financial, electronic banking, Internet and mobile product services and systems in Asia to well serve the needs of the customers.
Q. Tell us about your roles and responsibilities as the CEO of AsiaPay and how does it make you feel?
I will see my key roles in the company being an Innovator, Builder, Manager (I.B.M.) and  Communicator.
Innovator
To work with teams to continually monitor the trends and development on digital commerce, digital payment, regulatory and technological changes to design innovative products n services to address the current and coming market needs.
To cultivate a working culture and environment that continually encourage innovation and embrace changes, and to allow us to stay competitive in such a highly volatile and fast changing market
To encourage team to active listen to the market voices and needs, and to continuously refine and update digital payment products and service and operation over time.
To play a role model to drive and hold innovation project initiatives and engage targeted working partners.
Builder
To keep improving the corporate value of the company, for long term financial health growth and sustainability, that the AsiaPay's value be maximized to its extend;
To build a comprehensive regional operation and service distribution network addressing different languages, time zones and jurisdiction, as well as a unprecedented regional digital payment processing and settlement system infrastructure over 12 markets in Asia covering all prevailing digital payment methods ever, well position to scale to other markets beyond Asia.
To set direction on building and expanding new network of partnership alliance from banks, payment companies, checkout platforms, new tech players to POS device vendors.
To build a team with mix of professional talents with diverse nationality, career background, expertise to meet the needs of the company and help to build a successful career journey in the company
Manager
To encourage team to active listen to the market voices and needs, and to continuously refine and update digital payment products and service and operation over time, and optimise service quality, efficiency, productivity over time.
To ensure all necessary regulatory compliance and effective use of financial resources on scaling the business while balancing the needs of continued increase in R&D.
To devise effective business and product strategies over time and demonstrate perseverance in the face of adversity and overcoming obstacles.
Q. What are your greatest achievements?
Building and running a homegrown fintech startup in a small city Hong Kong dated back 2000 and scale it up to 11 other 14 country cities in Asia has never been an easy challenge especially in the context of regulatory compliance requirements, bank partnership, local operation, brand building,…etc. And, finally, after all the good hard work with the team together, we finally make this possible and dream comes true – a trust and successful "financial service and technology" business serving Asia.
Besides, the company has been maintaining its financially profitable position since 2005, four years after founded.
Q. How do you manage to balance your personal and professional life? Describe yourself in one word and tell us what inspires you?
G.P.S.
Goal – Set personal and business goals, and
Plan – effective use of balanced time and track progress and outcomes;
Stay positive – Develop positive habits and manage work stress best can ;
G.P.S. allows me to navigate smoothly along the busy traffic and gets me to the final destination effectively.
At personal life level, apart from the focuses on family and social network, planning and actions are also necessary on how to stay healthy especially in terms of regular exercise, nutrients and diets.
Q. What keeps you and your employees motivated?
Our operation in 15 Asian countries is made up of professional different nationality, background and skillsets.
We S.E.E. the outcomes after the collective hard work and we recognize by awarding incentives beyond regular commissions and performance bonuses:
Share – Share market news and exchange on new products and technologies to maintain job interests and passion, and interests in the industry;
Engage – Engage team members in new product design and development, project and change initiatives not necessary from the original function and encourage ownership;
Excite – Develop extent of excitement in the company as it comes to new milestones, results, achievement or any team and individuals and inspire.
Q. What does the future of AsiaPay look like, globally? How do you plan to widespread the company services?
We will continually embrace change and innovate capitalising on the technological trends and strength especiallty addressing the coming evolution of digital commerce, IOT, mobility, adoption of AI, payment data analytics and blockchain technologies.
On top of our existing 15 country operation in Asia, we will continue to expand our footprint in the world to expand our payment solution and service coverage, and further scale out and build stronger business partnership.
We look forward to value adding and empowering businesses and financial institutions to keep pace with the technology and market disruption.
As most companies in market have been largely impacted by COVID, AsiaPay is confident to well serve and support our clients and trust all will end on a higher note after the pandemic is over.