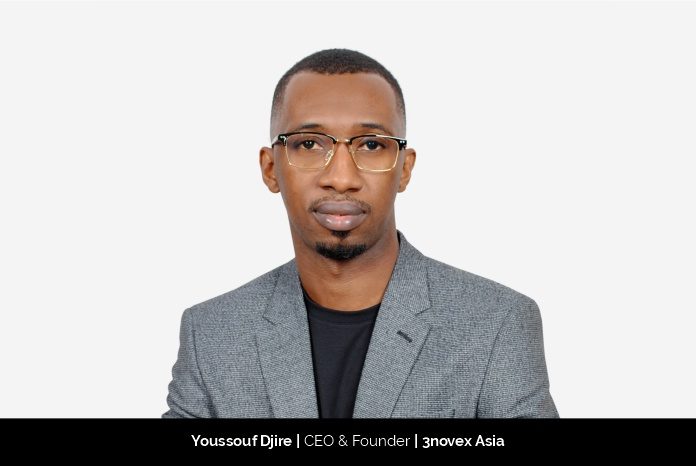 Executive development programmes have been an essential aspect of professional development for executives who are continuously seeking new challenges. As the global corporate world gets more complicated, the focus of this type of learning programme has switched to two key areas. First, as a result of the executive development programme, relevant results have been achieved. And the second is, in building executive training programmes, research and creativity are essential.
In the B2B marketing industry, employees and executives are the most important asset in the firm. The senior management training programmes educate executives how to effectively sell leadership development programmes to the company's workforce. 3novex Asia management ensures that all employees are well taken care of in terms of personal development training, especially during the pandemic where they must adapt to new norms such as WFH, and that there is a lot of training, activities, games, and storytelling sessions throughout the week.
Youssouf Djire, Founder and CEO of 3novex, is a highly accomplished conference organiser with a long history of successful events thanks to his specialised skills in production, product development, and delegate and sponsorship sales. With over 10 years of industry experience, Youssouf Djire, Founder and CEO of 3novex, is a highly accomplished conference organiser with a great track record of successful events thanks to his specialised skills in production, product development, and delegate and sponsorship sales. Youssouf's current work at 3novex is developing the programme pipeline, managing the production and operations team, and participating in the company's marketing and branding activities.
Experiences Prior to Establishing 3novex
Youssouf began his career by working for the EC Council Malaysia (from February 2011 to August 2013), one of the world's largest Cyber security training providers, with its headquarters and EC-Council University in the United States, as well as the KW Group (from August 2013 to August 2014).
Prior to founding 3novex, Youssouf was the Director of Bosco Training Institute, where he was in charge of establishing the organisation from the bottom up, including branding campaigns, building teams of 40 employees, and successfully managing them. From 2016 to 2017, he was the Head of MENA Division (Big Data & IoT Events) at Olygen, which was later rebranded to BIGIT Asia, where he also supervised his own teams. Following that, he worked for almost two years at Fleming as their Conference Producer and Sales Manager APAC, an international organisation with nine locations across all continents.
3novex Asia
3 areas of inNOVation and EXpertise, which are conferences, training, and seminars, are the meaning of 3novex itself. As a result, 3novex Asia was founded with the goal of developing a new type of B2B event concept.
International and local summits, tactical and strategic conferences, professional training, In-house Training, Virtual Summit, Virtual Masterclass, and Virtual Reality and Augmented Reality (VR/AR) in-house training are just a few of 3novex Asia's offerings. The firm helps organisations develop the potential of their top executives through these services, which include specialist B2B conferences and training, as well as In-House Training courses.
The Bespoke Events team at 3novex Asia offers a full event marketing solution, from programme creation and speaker recruitment to delegate marketing campaigns and brand positioning.
The training courses offered by 3novex Asia are the result of months of industry engagement and independent research. They are provided by recognised industry professionals and address pressing business concerns. Its activities are held in an organised learning setting, ensuring that learning and development goals are met.
Unique and Innovative Offerings for Customers
According to Youssouf, 3novex offers one-of-a-kind opportunities to learn, network, and do business. This is accomplished through a variety of products and services, including digital platforms and live events. It creates, develops, and presents authoritative events in a variety of industries. The company's single-minded mission at 3novex is to achieve business and professional success. It delivers information, intelligence, insight, analysis, connections, and networking to its clients through a variety of services, all of which are geared to provide them a long-term competitive advantage.
A Successful Recovery from the Pandemic 
Believe it or not, the event management sector has been hit hard since the beginning of the covid-19 epidemic, and some companies are still trying to put on virtual events. 3novex Asia has quickly adapted to the new norm, which is virtual and hybrid events. According to Youssouf, the company's first virtual event, which took place in April 2020, was a huge success, with an 85 per cent turnout, and the team made sure that the sponsors and partners were happy. He asserts, "Not feeling the struggle of the pandemic in the event industry during pandemic and organising virtual events with more success than physical or traditional events is our greatest achievement."
Keeping Everything in Balance  
One of the secrets to Youssouf's success is his ability to organise his daily tasks into priorities that allow him to maintain his personal and professional lives. His day begins with an early morning workout followed by a one-hour book/article reading session and a nutritious meal. Youssouf prioritises his daily chores and activities and ensures that each task is managed by executives. The second phase of Youssouf's day begins with crucial emails being responded to, followed by daily activities and, if necessary, a meeting with the department director. Verify that all actions in each department are being monitored and checked to ensure that everything is progressing according to plan. After lunch, he would begin critical meetings and internal training before setting down the duties and activities for the next day. He is able to complete work before 5 p.m. and spend the remainder of the day with his family by properly managing everyday activities.
Setbacks in the Path to Success
According to Youssouf, there are several barriers, including project failures while attempting something new and the most significant roadblock is the epidemic phase, during which rapid adaptability, innovation, perseverance, and ingenuity may make a difference. For him, success entails the company's continued expansion, the advancement of its employees, and the realisation of goals.
Plans for the Future
It is the purpose of the 3novex team to become the most trusted, strategic partner to its clients, ensuring that every event they organise provides maximum value, satisfies all objectives, and achieves all specified business goals.
The organisation is committed to sharing global business solutions and is planning events with prominent business professionals to spur corporate innovation. Youssouf opines, "3novex is working toward a corporation of companies with operational offices in other regions"