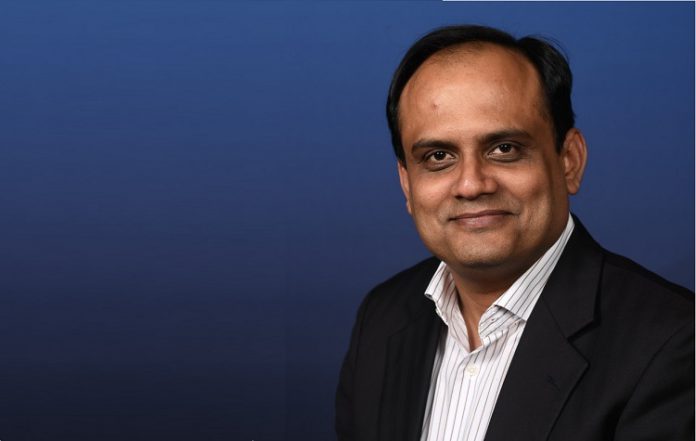 By Amresh Singh
The Covid-19 pandemic is accelerating a major transformation in the workspace. While global companies like Facebook, Google and others are expecting their employees to work from home till at least 2021, Twitter has gone a step further and announced that its staff will never have to step foot in their office, ever. Gartner research reported that  74% of companies are mulling shifting "at least five percent" of employees to work from home permanently while a majority of employees have indicated they are ready to work from home indefinitely.
Employee engagement is vital to the new workspace
Working from home may soon go from being an exception to being accepted as the new normal.  In light of this, you need to ensure that your employee's workspaces are productive, collaborative, secure and sustainable. It's time to modernize the workspace and businesses must consider these five essential elements as part of their long-term employee engagement strategy: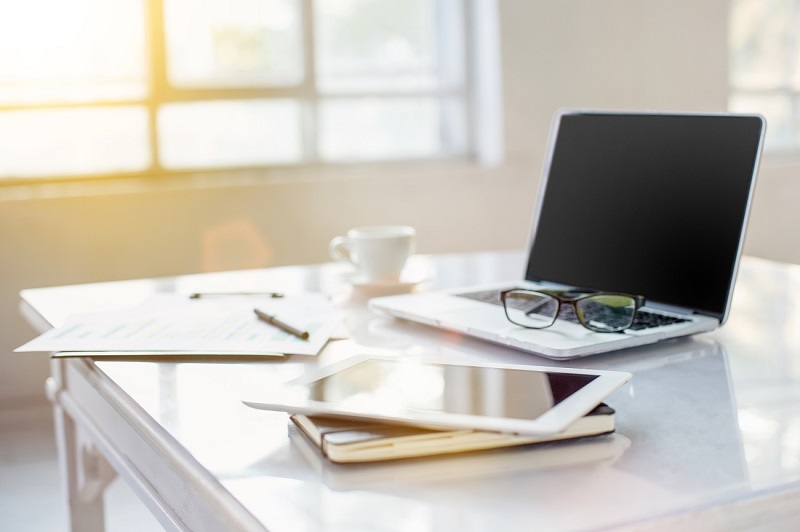 Productivity must be a priority at all times
While technology has greatly enhanced employee productivity in the last century, about 30% of employees are reporting loss of productivity owing to the new work-from-home mandate. One of the major causes of this loss in productivity are interruptions. From kids being at home to carrying out house chores, there can be several distractions in the day. The interruption problem is also exacerbated by the number of notifications one receives from emails, apps and collaboration tools — both business and personal. Studies show that employees are interrupted every few minutes and that it takes us more than 25 minutes to return to the task at hand. Future workspaces should focus on reducing interruptions by combining emails, apps, and teammates in one collaborative and unified workspace. Another aspect that impacts productivity is context switching. Instead of navigating between various applications, future workspaces will focus on workflows that would help employees focus on their core competencies rather than navigating between various applications.
Employee experience is critical to the new workspace
Employee experience can result from a combination of two factors — productivity and employee engagement. There's empirical evidence to suggest that higher levels of engagement result in higher levels of productivity. Enhancing the workspace experience for remote employees is not easy. Especially when they are jumping in and out of full-blown applications. Workers may find it frustrating or counterproductive to manage multiple application interactions which have little to do with job responsibilities and more to do with job maintenance. Personalization plays an important role here as research shows that today's employees expect the ability to personalize their workspaces. Other aspects such as single sign-on and a high-performance experience on any device over the most challenging network with minimal bandwidth usage, can enhance employee experience for remote workers.
Organize, guide and automate for a transformative experience
Future workspaces need to be a lot more seamless and workflow driven — designed right from when the individual is hired till the time he retires. The first step in this process is to start with organizing all relevant content, data, apps, etc., built into a unified, device-independent experience so that employees can get their work done easily. On-screen support and guidance is another area to be invested in because bringing together information doesn't make it more accessible or consumable. Information must also be presented in a personalized, prioritized, task-based workflow. In the traditional world, you have an IT problem: you wait for the IT guy to show up. In the new world order, a virtual assistant could assess the problem, go to the workflow, and check permissions/processes. Finally, automating repetitive tasks through learned behaviors makes sense, so that employees can focus on tasks that provide real value to the business.
Leverage the third-wave of internet interaction
The first wave of the internet was search, which saw the emergence of search engines like Yahoo, Altavista and others. The second wave witnessed the dominance of social media platforms like Myspace, Facebook, Linkedin and Twitter.  Many other technologies emerged in the recent third wave including artificial intelligence (AI), Machine Learning (ML), cognitive technologies, and the internet of things (IoT). These technologies must work in concert to boost employee experience through enhanced workspace intelligence, a pivot in thinking so well defined by the likes of Citrix.
For example, I am a manufacturing employee, I look at supply chains and inventory. If inventory goes down, I need to raise POs to my suppliers. I log into SAP to look at inventory, but to raise a PO, you have to go to a separate accounting application. All my part and SKU information resides in Salesforce. Instead of going into these different applications, if I can fill a simplified form or better yet, if the form is auto-filled by a virtual assistant, you are effectively helping me do a transaction that typically takes two hours, down to 10 minutes. Also, it would greatly improve my productivity if I could get some automated alerts when my inventory is nearing exhaustion levels and have a universal search function that can search across applications for PO numbers, inventory, SKUs and supplier information instead of having to dive into those apps individually.
Adopt a governance model that is secure by design
A majority of your people are working from home accessing popular apps like Office365, Workday, Salesforce, and Box from personal devices; in all likelihood these don't have the same security protections as corporate devices. A malware can easily steal sensitive data without the user or IT team aware. In this scenario, digital workspaces must ensure sensitive corporate information is not compromised even if users are using their own devices. Flow of information to various channels must be orchestrated to mitigate potential risks, instead of a disjointed, unsecure model where communication happens in silos via various devices and applications. All information must be monitored and collected for analysis in case of a breach. The system must also have security against malware infections, keyloggers and other screen-grabbing malware. A zero-trust model may also be considered where users are never trusted and have just-in-time, just-enough access defined strictly by job role.
As the trend of work from home accelerates, analysts estimate that the digital workspace market could grow to an enormous $40 billion and may soon become the backbone of modern business.
About the Author
Amresh Singh is head of Digital Workspace Services Portfolio for Cognizant, a publicly-traded US $16.8 billion (2019) provider of IT services headquartered in Teaneck, New Jersey.  Singh has more than 18 years of experience working on strategy, consulting, service/product management and large IT transformation engagements. He is responsible for market and mindshare initiatives, including developing next-generation offerings for various industries. Contact him at Amresh.Singh@cognizant.com.