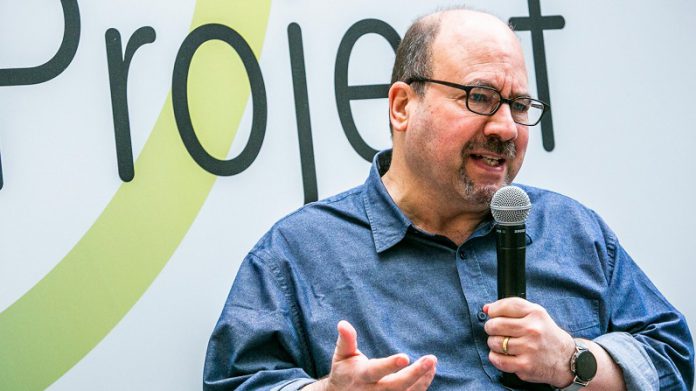 Success can sometimes come as the biggest most unbelievable flukes in life. It certainly is true that when we stop looking and stop running after things in life, they appear out of nowhere and softly land on our shoulders and stay there forever. However, one must live each day with good intentions and the will to help everyone in need, making this world a better place one day at a time. This is how I would summarize the birth and success of the very famous Craigslist.
Unfolding the story
The website, Craigslist, is one many of us have used in the past and continue using even today. But did you know the founder of this website Craig Newmark had created it just as a hobby and with no prior business experience? The year was 1995. Pre-historic times for the current generation, but not so long ago for some of us, but way back in the past, nevertheless. It was Craig's idea to have a place information could be shared but it ended up turn into a multimillion dollar business. This was a time where listings were only done on newspapers.
Craig had humble beginnings. His father died shortly after his bar mitzvah. His mother had to struggle greatly to make ends meet. Craig however did quite well for himself. He graduated from college and worked with IBM and other top companies later he took up projects as a consultation and soon after decided to have his own company. It was during his consultancy days that he noticed people making use of the internet to help up one another. This is when the idea of sending an email with listings of different events and advertising the happenings around town occurred to Craig. After his e-mail subscribers list reached 240, he could not add more people to his list and carry on his work as usual. He therefore, decided to move to a more public platform so that the list would continue to benefit more and more people. He decided the list should be called SF Events which was short for San Francisco events. But, close friends and well wishers of Craig said it should have a more personal effect and be called the Craigslist. For the first few years, this list, now available to the public in the form of a website, continued as a hobby. All the while, Craig continued with his full time consultation work.
Crag tried inviting volunteers as he was not able to pay enough attention to the Craigslist website. But this did not pan out well for him and that is when he decided to hire a CEO for his new venture. He hired the perfect CEO for this position, and the project took off well, the rest is history. Under the new leadership Craigslist earned a whooping 10 million dollars in the year 2004. In 2005, the company made 15 million dollars as eBay purchased 25% of the stakes from another stakeholder. By the year 2010 the company was generating 122 million dollars per year. Credit needs to be given to Craig Newmark for following his passion and making the lives of millions of Americans easier even today. Credit also needs to be given for his foresightedness in recognising the need for a responsible and dedicated person to handle the rest of the business.
This can be seen as a lesson for new entrepreneurs which can be interpreted in the following ways:
1) Know when to step out of the way: a lot of young entrepreneurs need to understand that not everything in a business can be done by them alone. Help from outside needs to be brought in whenever needed. Outsource the things and processes that are a drain on your time and energy and only dedicate your time to those things that are critical and equal to decode by anyone else. Learning to delegate is not everyone's cup of tea full stop but those who have learnt how to do this can find the time to do those actionable items that no one else can do in their place. Overseeing every aspect of the business all on your own would mean all of your 24 hours are invested, yet the productivity is not as much as it should be You should have trustworthy people around you who can take up a lot of your work which is manual or laborious and your entire energy must be exhausted in taking critical managerial business decisions. Even though Craigslist was his baby, Craig knew that it is not possible for him you have all the right answers and get succeed without the help of a reliable team.
2) admit to yourself although not easy that even though it is your company someone else can manage it better than you. It is easier said than done. However, if one needs to be successful this one Mantra needs to be followed by all entrepreneurs.
3) Know when to give up the reins at the same time have the control. Craig took all the right decisions for his company in terms of going public, to who and when he gave the reigns to lead. He waited for the right time and the right person to make this change. He admitted to being not as great a manager. It is a known fact that he who cannot manage a show or a company eventually fails. But Craig was not one to give up on his dream or fail, so he made some wise choices in his life and the result is evident.
4) The business world is an ocean and Craig understood this well. One of the keys to succeed in any business is to do different and do better than others at everything. Those looking to be successful in any new business must heed to this advice. Being average, but knowing a number of things, does not cut it. It is also safe to say that this is a recipe for failure.
5) Another innovative feature of the Craigslist was its blogs. These were posted by the users or the citizens who accessed the website. Craig would go through these blogs on a daily basis and pick out the most interesting and innovative blogs and circulate them throughout his company. This meant that the people running the company had inkling into what the users thought and felt and could make modifications accordingly. It also gave a platform to the users to be able to express what they really felt.
6) Listen! One of the founding corporate values of Craig's company is to listen to people. This was done from the inception when Craig would send out e-mails in the year 1995. People who send back feedback some of which included suggestions to list jobs and apartments. He kept building and growing because he never thought he was the one with the best ideas, but listened to people and incorporated their ideas as well.
Conclusion
The world is growing and evolving every day. The next greatest idea could be your list, like the Craigslist or something more innovative that will help make this world a better place.