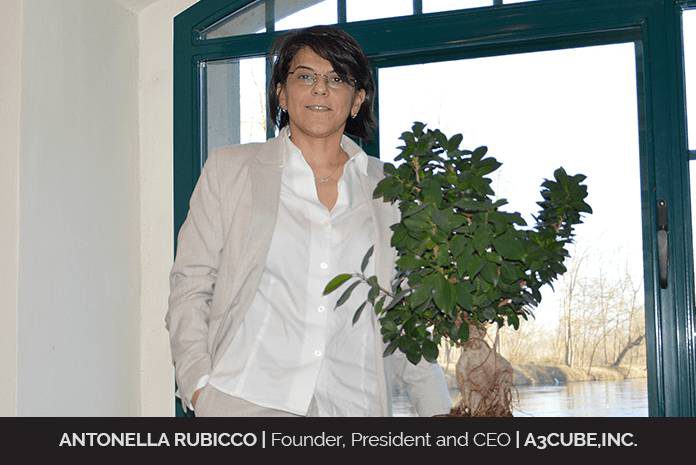 Innovation is always a fascinating surprise especially when it involves some great technologies like artificial intelligence, data and machine. An innovator is the most successful business leader as it forces you to go beyond your limits and create something great. Antonella Rubicco, the CEO of A3Cube Inc. is one among the few CEOs of today who chose to be an innovator. She aspired to be a doctor, but her innovative mind motivated her to discover a new path and she found her keen interest in technology. Today, A3Cube is one of the leading technological companies redefining the limit of speed in Big Data Analytics, AI and Technical Computing. We are privileged to feature her success story to our patrons as an inspiring read for every innovative and determined business leader.
A New Path, A New Career, A New Goal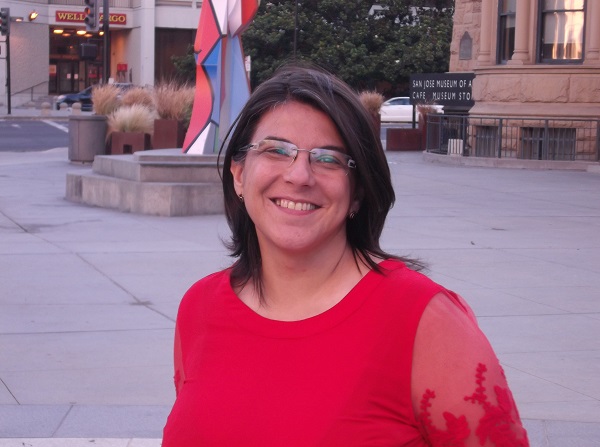 A Graduate in Biology, Antonella wanted to be a doctor, however her path changed when she found herself intrigued by technological hacks and innovations. A kind of business that has the potential to change our lives, completely, is what caught her attention and she decided to pursue this field with passion.
The idea of founding A3Cube emerged 25 years ago when the CTO of the company, Engineer Emilio Billi who was a student at that time, was firmly convinced that it was possible to transform ordinary servers into extraordinary supercomputers. With this fascinating thought the A3Cube took root. After several years of research and testing, they were able to build the first prototype of their  'personal supercomputer'. They were assured that it was possible to transform standard hardware into something of extraordinary powers and unique flexibility. This led to the founding of the first elastic machine.
The Initial Lessons of Learning
As a new venture in the market, the very first challenge was gaining clients trust. "Everybody told us that we were "crazy" and that our innovative ideas were not really possible. It takes quite a bit of courage to not stray from a decision. With the opinions of others, exterior influences and personal insecurities, it's easy to simply give up and pursue something else, but we were hardly focused on our aim.", says, Antonella. With a courageous attitude, Antonella decided to keep going depsite the challenges. Indeed, starting a business from scratch is a tough task, but the team of A3Cube were not just visionaries, they were confident that if they continued with the same enduring spirit, they will achieve their goal and they did.
With a thorough market research of the customers' needs, they learned that their technology was the key to overcome all the existing limits. Through this detailed market study they were also able to anticipate their competitors, hence they decided to run their own business and contribute to creating a better world for the people of the future.
Advancements in the technologies have an impact on every industry, causing the same level of disruption and progression as the discovery of molecular biology in the '70's and the Human Genome project in the '90's. A3Cube gauged this potential of technology and utilized it to create something unique.
The Services of A3Cube
A3Cube is a pioneering company in transforming high-performance computing (HPC) systems into high-performance data (HPD) systems.
A3Cube specifically develops and builds products for High Performance Data Mining, Machine Learning and Artificial Intelligence and is driven by the consideration that high performance data analysis and data-driven computation will be the most important topics in the next years.
DB-Turbo IO Scale- OUT – Data Processor Machine
"Every time you have a real bottleneck to solve, you have to find a new architecture" – these are some words of wisdom from Dr. Steve Chen, the American entrepreneur who is one of the pioneers in supercomputing and multiprocessor design. In the same way, A3Cube invent, develop and bring to the market a new architecture that they call "Hardware accelerated Software Defined System (HSDS™)".
The Vision and Growth of A3Cube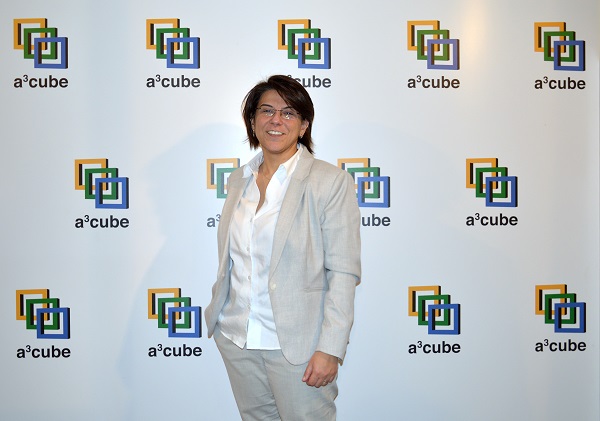 At A3Cube they firmly believe that a revolution has begun and their vision is to lead this data driven era. They intend to not only build a company but a culture. Innovation and creative thinking, as well as the futuristic vision, are their key factors of a new way to approach technology. A3Cube strongly believes that data from sensor is nothing without the right computational power to extract values from it. They understand that cloud computing cannot be the answer for the future. They need computing power at the edge to really take advantage from IoT and all related products.  Hence, gaining a technological advantage is a distinguishing feature of A3Cube.
With a well defined mission and vision, A3Cube is still growing and it's becoming a reference for Artificial Intelligence, Machine Learning and Big Data analytic solutions. A3Cube Inc. was founded in 2012 as a result of more than five years of advanced research and development. Over the past few years the company has experienced a very fast growth, receiving notable awards and has achieved important business milestones, as getting into partnerships with international Governments and Organizations. Today, A3Cube has joined an elite team of highly skilled and experienced engineers in hardware, firmware, software and system design, with proven track records of success in HPC, ML and AI environments.
The Awe-Inspiring Leader of A3Cube
Although she did not pursue her first dream of becoming a doctor, Antonella felt that the same motivation is needed in running a company which is involved in Data, AI and Machine Learning. Prior to the founding of A3Cube, Antonella remembers herself as a young student along with Engineer Billi, spending all their time in studying new technologies and how they could improve the existing state-of-art.  "Your success is a reflection of your attitude and thinking. You must be ready to set higher goals, start making new decisions day by day. To grow your business, you have to grow yourself and I've always been 100% committed to my business.", shares, Antonella. Certainly, her optimistic attitude is what got her thus far giving her the boost to build a strong company.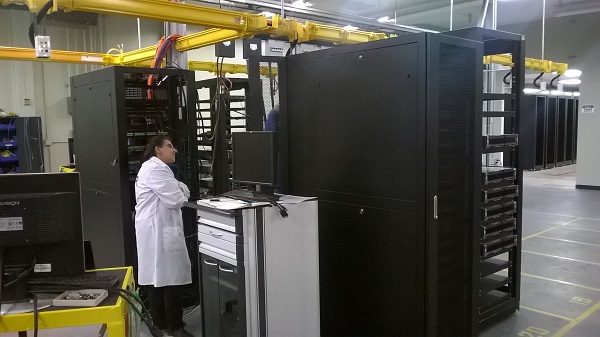 As the CEO of A3Cube, Antonella takes care of the overall operations and resources of the Company: risk, talent, R&D, marketing, sales, strategy, financing, human resources; she oversees every area of business in the company. Being the main point of contact between the Board and the team, Antonella finds the right balance in governance and management, which is a pre-requisite of a leader.
In addition to their headquarters in San Jose, few months ago they opened their European headquarters in Italy. It gets difficult at times as she finds herself coordinating with clients and people from different countries, different cultures, markets background and time zone. However as the CEO, Antonella is driven by a clear objective. "I'm responsible for the success of the Company, so I must have clear in mind our aims and how to achieve them. I can keep on investigating and discovering new path and groundbreaking solutions to improve human life quality.", she affirms.
The Motivating Factor at A3Cube
The intriguing factor that keeps the leadership and the employees of A3Cube motivated is their mantra: "No Goal is out of Reach". The team is extremely passionate about their work and they infuse each other with new energy every day, which helps them to perform better. Patently, challenges play a critical role in every business but the employees of A3Cube are fully committed and are excited to face the new challenges of every day business.
A good communicator can certainly be a good leader. Words have the power to motivate people and make them do the unthinkable. If you use them effectively, you can also achieve better results. With this inspiring thought, Antonella takes great efforts in keeping her team motivated. Her first attempt is to be a leader and not a boss. "I mentor and guide my team, I clearly communicate our common vision and we discuss together about the good strategy to achieve the goal", she says.
The Future of Technology with A3Cube
A3Cube's mission is to be the premier provider of supercomputing solutions specifically tailored for Machine Learning, Data Analytics, and High Performance Computing. Their strategy for the coming years is to grow as a company and as a brand. A3Cube strives to increase their brand awareness and expand into new territories through diversification of their products range and services. Their purpose is to enlarge A3Cube marketing structure in order to reach new customers and deeply grooving the A3cube technology adoption, build the campaign and the infrastructure for A3Cube Micro-Cloud Data-center, and increase the growth rate of the entire company opening new offices worldwide. Currently, they are looking for new funds from investors to plan new business strategies.
Considering what is occurring in the national and global environment, A3Cube always looks for implications for their sector. In order to to provide the best solutions and develop new strategies, A3Cube takes constant efforts  to be up-to-date on the latest technologies and try to investigate new original fields.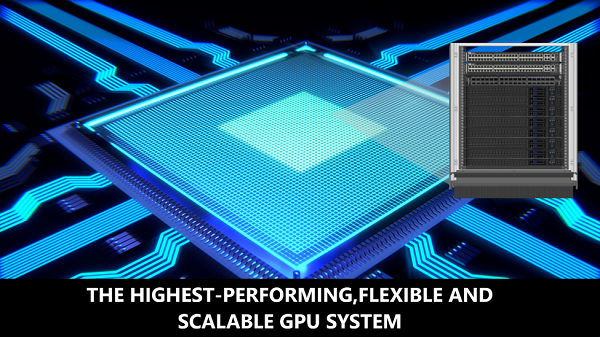 Antonella has come a long way in her success journey as an entrepreneur. She is a determined person who is decisive and knows what is best for the future of her company. Her determined spirit has not only made her a revolutionary leader but has also made her believe in doing the impossible. The quote that keeps Antonella motivated is a great saying by Nelson Mandela: "It always seems impossible until it's done.", and Antonella Rubicco has ventured out in pursuit of making every dream come true no matter how difficult it may seem.