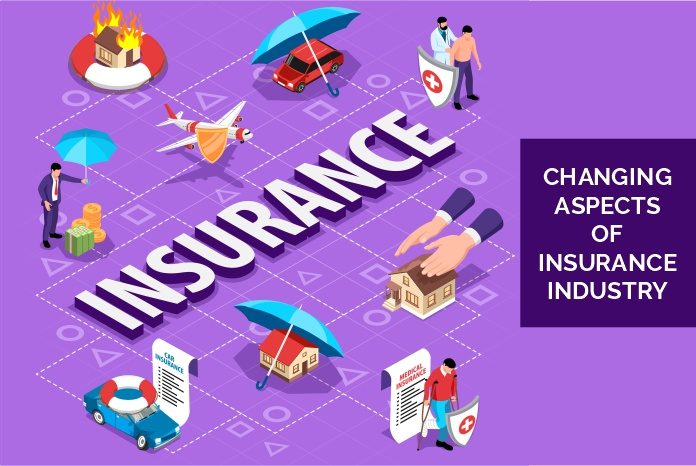 The current insurance sector is the combination of business and technology themes, and most of them are likely to become conventional in the future. As technology and advancement are becoming add on, the sector is at swift in the stir of challenges and opportunities. These challenges and opportunities include continuous increasing customer demands, major compliance requirements, an increase in digital devices, improved connectivity, and complex digital fraud. Also, the sector is disrupted by Insurtechs that are evolving with redefining the offerings and distribution with their digital mode operations. This advanced offering lowers operational costs, faster speed to innovate, and brings new and relevant offers to the customer faster.
One new update in the sector is the rising of sharing economy. It promotes newer channels of distribution and self-service revolution and will lead to product innovations & enhancement to digital initiatives to maintain the existing customer base and win new ones too.
As the business sectors are leading with more opportunities than ever, a growing number of users are finding a possibility where they can share their underused resources and making some money out of them. Joint consumption services like ride-sharing, home and workplace sharing, on-demand workforce and group dining services, etc., are presenting considerable opportunities for insurers. Although, there are few challenges with sharing economy as assets can be used for both personal and commercial purpose. To encounter these opportunities and challenges offered by sharing economy require insurance carriers to turn up with new service offerings that assimilate impeccably with this diverse usage of assets.
To get insight into the concept more clearly, let's take the example of start-up Metromile. It has started new policies to channel the dual usage of assets. Metromile partnered with ride-sharing platform Uber to provide its drivers with 24X7 insurance regardless of their vehicle used for personal and commercial use.
A report shows, in the future, the global sharing economy can reach some 335 billion U.S. dollars by 2025. Modern marketing tools like social media and peer networking have become an assurance of sharing economy and inspiring people to share their assets, properties, and services with peer network.
Adding more support to this, Peer to Peer insurance also acts as a derivative of sharing economy that allows persons to provide insurance to other persons. One such example is Lemonade a P2P insurer that operates differently than the traditional insurance model. It offers peer-to-peer insurance by creating a pool of premiums that are collected from the policyholders and used to pay claims. And, if there's money left at the end of the policy period, then members get recompense, and reinsurers provide finance if damages exceed the funds available in the pool.
There are few challenges to face as uncertainties in the practice of joint assets and the lack of comprehensive insurance offerings or partial protection for owners. Few start-ups like Slice have designed their insurance plans according to the on-demand economy to meet the needs of the same customer as an individual and a business. The company has designed 18 unique home share-specific coverages to address the key vulnerabilities. Once the person registered with the platform, he/she can simply text the rental dates, and the AI will instantly add coverage for the dates specified. Similar AXA and blablacar designed a tailored insurance cover for those who love a long-distance car ride.
The insurance sector is now in an era where every modern change where it is related to Business or tech becomes an opportunity and challenge at the same time. Modern advancements such as the Internet of Things (IoT), Cognitive computing, and Blockchain are hovering to transform the entire sector's value chain and show the potential to add value for both the customer and provider.