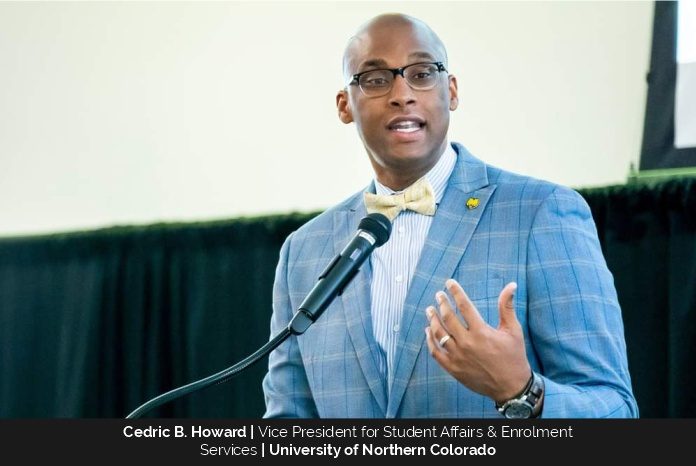 Educational leaders have a significant impact on the atmosphere, attitude, and reputation of their institutions. They are the foundation upon which learning communities operate and flourish.
Schools that have strong leadership become effective learning incubators, places where students are not only educated but also challenged, fostered and encouraged. Poor or absent school leadership, on the other hand, might jeopardize an educational system's aims. When schools lack a solid foundation and clear direction, learning suffers, and kids suffer.
Effective school leaders foster inclusive, compassionate, and culturally sensitive school communities by establishing and maintaining reciprocal family and community connections.
To construct these community networks, school leaders must be present in their schools and communities, build trust, and foster a feeling of openness and shared purpose among parents, employees, community members, and students.
An experienced administrator in the field of higher education
Dr. Cedric B. Howard has more than 25 years of experience in higher education, with the majority of that time spent in senior administrative roles, as vice president and vice-chancellor of Enrollment and Student Services and dean of Student Affairs, where he helped to prioritize student achievement while delivering measurable results.
He has a bachelor's degree in psychology, a master's degree in educational administration, and two doctorates, one in Educational Leadership and Management and one in Christian Counselling.
Dr. Howard's professional journey began when he was finishing up his master's degree at the University of Tennessee in Chattanooga, where he served as the Coordinator of Student Support Programs (a national TRIO program).
Prior to joining the University of Northern Colorado, Dr. Howard oversaw the completion of the 25-year campus life master facilities plan in six academic years. He is an experienced administrator with a background in program creation, strategic planning, accreditation, and undergraduate and graduate teaching.
As a Senior Student Affairs Officer, he improved student housing occupancy, modified numerous student service facilities, and put in place a restorative justice sanctioning process for student behavior, among other successes.
Dr. Howard has had tremendous success at his prior universities in increasing donor involvement, earning more than $40 million for student scholarships and student-related initiatives through external and community fundraising efforts.
Providing education to students from diverse backgrounds
Founded in 1889 and nestled between the Rocky Mountains and the breath-taking high plains of Colorado, the University of Northern Colorado (UNC) is a public doctoral research university with over 100 undergraduate programs and 120 graduate programs dedicated to the education of its 10,000 students.
UNC also offers more than 60 extended campus programs throughout the state and online, meeting an increasing demand among adult learners and working students in industry relevant disciplines. It is also a candidate for the Hispanic Serving Institution (HSI) designation.
UNC is focused on providing access, preparation, and education to students from diverse backgrounds. In 2025, UNC's opening cohort of students will begin to populate its next medical school.
A transformational motivator and leader
Dr. Howard describes himself as a "Transformational Motivator." He serves as the senior student affairs and enrollment management officer with primary leadership and oversight responsibilities for more than 300 staff and a $53 million annual budget.
The division includes:
Enrollment Services (undergraduate and graduate admissions, financial aid, scholarships, bursar's office, new student orientation, pre-college programs, and registrar's office)
Campus Recreation (recreation center, intramural, club sports, and outdoor recreation programs)
Campus Life (campus activities board, Greek life, registered student organizations, student government, volunteer services, and student leadership development)
Dining Services (nine food service locations and catering services)
Student Development (conduct, community & conflict resolution, career services, student support, and advocacy, and food pantry)
Housing and Residential Education (on-campus student housing and faculty/staff off-campus housing)
Student Wellness and Support (counseling services, disability support services, EAP, victim's advocacy).
Challenges are steps on the path to improvement.
The most difficult conflict that people must face is the battle within themselves. As Dr. Howard states, "Challenges appear to confirm that you're ready to handle the issue before dealing with external concerns." He has used professional setbacks to advance his future rather than as stumbling blocks in the past.
Since Dr. Howard's professional path resembles a lattice rather than a ladder, setbacks and difficult situations have served as guard rails to keep him focused on what is essential to him, and serving others is his guiding compass.
He affirms that he's able to maintain a balance between his personal and professional lives in part, because his principles are linked in both areas, and is motivated by both character development and the prospect of self-improvement.
Success is the ability to make a difference.
For Dr. Howard, success is not about money, title, status, or fame. It is one's ability to make a difference in the life of another person.  He says, "To the world, you are one person, but to another person, you may be their world – so leave a positive footprint in their life."
As a college administrator, Dr. Howard is in a unique position to impact many people's lives and break the cycle of poverty for many families using higher education as a vehicle for social mobility.
He considers his best recognition to be the Pillar of the Profession Award from the National Association of Student Personnel Administration (NASPA) (2019), the National NASPA Scott Goodnight, Award for Outstanding Dean/VP (2018), and the regional NASPA Scott Goodnight, Award for Outstanding Dean/VP Region V (2014).
Fearless in the pursuit of what sets the soul on fire.
Dr. Howard's primary goal as the child of a single mother growing up in the inner-city of Macon, Georgia, was to graduate high school. He later recognized that he had a natural talent to positively affect the lives of people.
He observes that he has achieved most of his professional objectives, such as becoming Vice President and earning the right to serve as President, but he still has work to do on his personal ambitions, such as being a good influence in the lives of other people every day.
Dr. Howard's future plans and personal goals are to continue to be fearless in the pursuit of what sets his soul on fire. He believes there's a lot of work yet to be done and is fervent in his commitment to help others to reach their fullest potential.