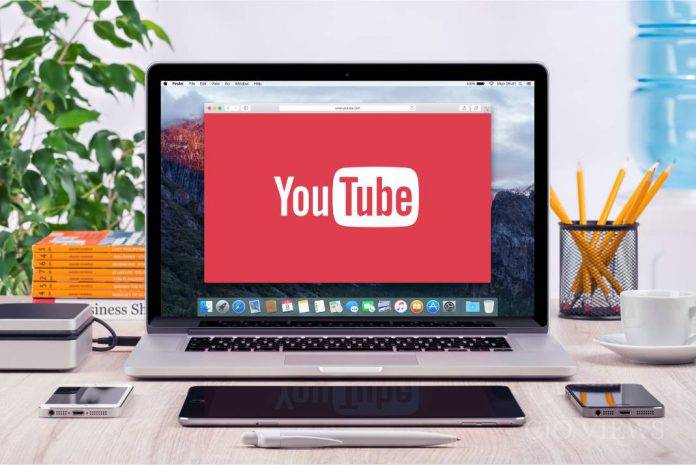 Money making potential through the World Wide Web has acquired meteoric prominence over the past few years. In today's day and age, it is possible to earn money in myriad ways – from selling products and getting paid for publishing blog posts, to launching websites, exploring social media marketing, or even receiving CCP (Cost per Click) payments. Considering the immense potential of ensuring long-term income in a sustainable manner, an increasingly number of people are now proactively exploring options on the internet.
A video blog, which is ubiquitously referred to as vlog, refers to an online personal channel that broadcasts its content via videos. Notably, vlogs may entail a combination of wide-ranging content that includes but it not restricted to beauty advice, tips on travel and tourism, food recipes, entertainment news and vines, among several others.
In this context, YouTube is the world's most well-known website for video sharing that enables vloggers to earn sizeable profits via credible and popular content creation. YouTube pays $1 for every 1,000 likes garnered on a given video. However, the caveat is that the content needs to be nothing short of captivating and well-made in order to provide adequate money making opportunities. This is attributed to the fact that YouTube earnings are entirely contingent on views.
Here is a list of some of the most popular YouTube bloggers who have carved a niche for themselves in this domain: Carry Minati, Ashish Chanchlani and Prajakta Koli, Sejal Kumar and Bhuvam Vam. Among these YouTube influences, the channel titled 'BB ki vines' launched by Bhuvan Vam has turned out to be spectacularly successful – achieving over 8.6 million subscribers, as well as millions of likes for each video.
It is hardly surprising then that he earns a six digit figure each month, if not more. Similarly, Sejal Kumar, whose YouTube channel garners crores of views and lakhs of ardent subscribers, is also earning extremely well. At the same time, Vidya Iyer and Sanam Puri have also attained a massive fan following with their mellifluous voices aired through their respective channels on YouTube. In fact, it would not be far-fetched to state that they are self-made YouTube superstarts.
Another key benefit associated with YouTube is its ability to effectively market products via videos. This, in turn, imparts a two-fold advantage: 1) increased viewership; and 2) effective product promotion. Furthermore, YouTube channel owners can even engage their children and pets in producing great video content, which in helps catapult the number of views. A pertinent case in point is the recently released video of Emma and Mila – the twin baby sisters – which became an instant blockbuster on account of their innate and irresistible charm and cuteness. The babies captivate the viewers with their irresistible cuteness and charm. Another example of this includes the globally-watched videos of the Boo dog, which have achieved fantastic success.
Meanwhile another way of increasing earnings through YouTube is by hosting advertisements on the videos. Daniel Robert Middleton, who is also popularly called DanTDM emerged as the highest paid YouTube partner, as his yearly income touched a humongous $16.5 million in the year 2017. His YouTube channel encompasses video games, which includes the worldwide sensation 9in the gaming genre) Minecraft. Even Ryan Toys Review earned a very commendable $11,000,000 at the tender age of six in the same year. Other YouTube bloggers who emerged as the highest paid last year included Smoth, Holy Soy German, PewDiePie, Markiplier, Lilly Singh, Vegetta777, and Tyler Oakley. Meanwhile some of the most successful and highest paid Indian YouTube chnnel owners include Nisha Madhulika, Sandeep Maheshwari, Bhuvan Bam, Geeky Ranjit, Varun Pruthi, Carry Minati and Puja Luthra.
Notable monetary gains were also made by channels such as Technical Guruji, C4etech and Kabita's Kitchen.Creativity, patience and dedication are the cornerstones of popular and monetarily successful video blogging. Self-belief is another vital contributor to success platforms such as YouTube. This is because self-belief paves the way for confidence, which, in turn, inspires one to surmount various impediments with infectious vigour and enthusiasm.
Even as millions of video bloggers are striving hard to grab a chunk of the lucrative pie, the fact remains that only those who have the dedication, passion and uncanny ability to enamor their audiences with spectacular content manage to tower above the rest.