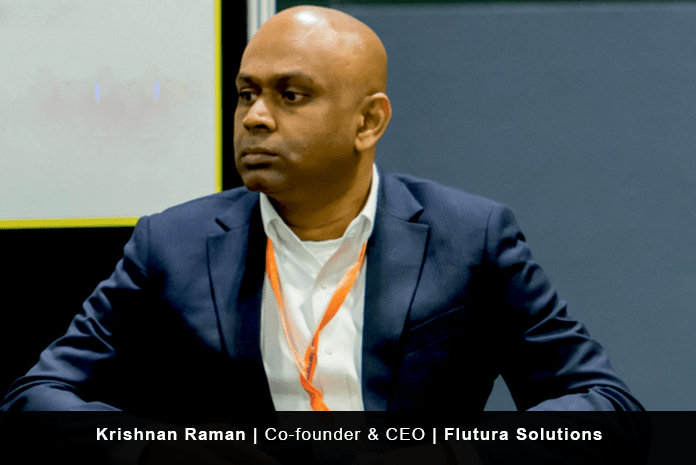 Artificial Intelligence has superseded technology in a fascinating way. We experience artificial intelligence in day to day mechanics that has made our lives more convenient. Exploring a different aspect of artificial intelligence Flutura Business Solutions is leading the industry with 400 transformational projects for 500 fortune companies which has been the gradual growth of the company over a decade. Excelling in advanced innovation in their own way, the experts Krishnan Raman, Derick Jose and Srikanth Muralidhara entered into a joint venture to create something different. Their impeccable domain expertise and passion to lead the company into revolutionary success has made Flutura Business Solution one of the leading companies in its field today. We are honored to have the opportunity to share interesting insights from the CEO and co-founder of the company, Krishnan Raman.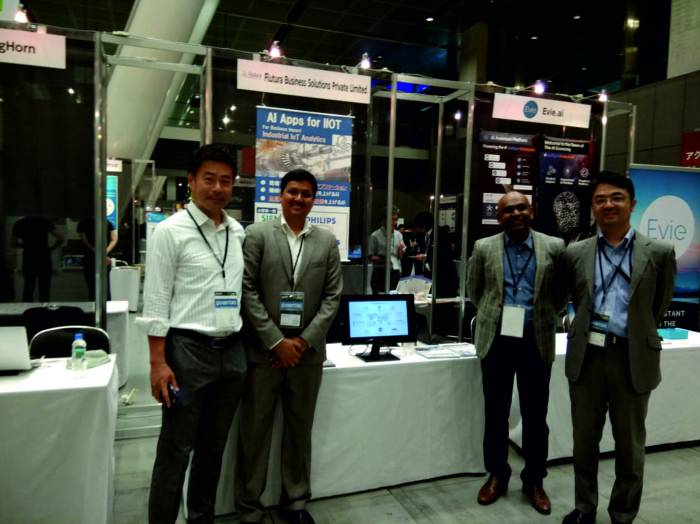 The Spark that Ignited the Passion
The profound knowledge of Krishnan, Derick and Srikanth played an important role in building the analytics business unit for their erstwhile company. The 400 transformational projects that they have been involved with over the decade, has been a result of sheer hard work and passion. Several common themes emerged while they executed these projects; companies across industries have reached optimal levels of efficiency by deploying repeatable processes, automation and fair amount of outsourcing of non-core operational areas which left them wondering; where would the next possible efficiency levers come from to improve bottom line?
Many companies have large scale operations, equipment fleets and a wide customer base. But very few companies have real-time insights into last mile operations across various business processes. This is where Flutura sees the next level of efficiency improvements. The second theme was building a product to help address this at scale. They zeroed on Unplanned downtime of heavy machinery and Machine Influenced Process Deviations as an area which is vastly underserved. This space will continue to evolve, and they believe every step from now on will be towards Large Scale Autonomous Operations which will become all pervasive.
Initially, the trickiest challenge to tackle was educating people on how fragmented the industrial IoT market is and the buyer mental model within this space. However, Flutura has some unique insights now which is helping them put some unique strategies in place to scale.
Since they began, it has been a serendipitous journey of experiments for Flutura, identifying the solution to solve at the last mile. i.e. Cerebra Artificial Intelligence Platform tuned for IIoT.
The Excellent Services of Flutura
Flutura is an AI Solutions company focused on improving two core business objectives of "Asset Uptime" and "Operational Efficiency". They do this with Cerebra, their AI Platform tuned for IIOT in Oil & Gas, Chemicals, and Heavy machinery manufacturing industries, powering connected asset and connected operations use cases. Artificial Intelligence is the core of their product Cerebra, it is leveraged to power the autonomous operations for their industrial customers. It enables to unlock hidden insights in the data generated by machines and processes in the field. Cerebra has been able to successfully prove value to Flutura customers.
The Business Strategies of a Growing Company
Unplanned downtime and machine influenced process deviations are a multi-million-dollar problem in the industries Flutura works in, which is the primary focus in their growth strategy for the next three years. They want to be a leader in providing Reliable Industrial Intelligence.
They currently lead in their focused verticals by deploying business impacting AI solutions tuned for Industrial IOT use cases. Here are the key highlights of their vision/strategy:
– Majority of tools in the market are data and IT centric and it takes lot of time to build industrial solutions using these tools. It is imminent these solutions will fail to deliver value and hence they are focused on creating an Asset and Process centric platform.
– Their focus is on creating verticalized Cerebra Nano apps for their focused Industry sectors to solve high value business/engineering problems.
– Engineering and Operations teams are the key users of their solutions. They strongly believe industrial engineers must be empowered to harness the power of data science. Hence, they are launching world's first "Engineer's workbench" for democratization of AI for Industrial operators and engineers.
The Distinctive Factors of Flutura
Flutura is one of the very few companies in the world to have unique insights into last mile issues in engineering operations for the Oil and Gas, Specialty Chemicals, Heavy Machinery Manufacturing and adjacent sectors. This has resulted in shaping their product Cerebra with over 400+ features, the most comprehensive in the industry for an Industrial IoT platform. They are at a stage where they have specific digital assistants addressing super surgical engineering issues.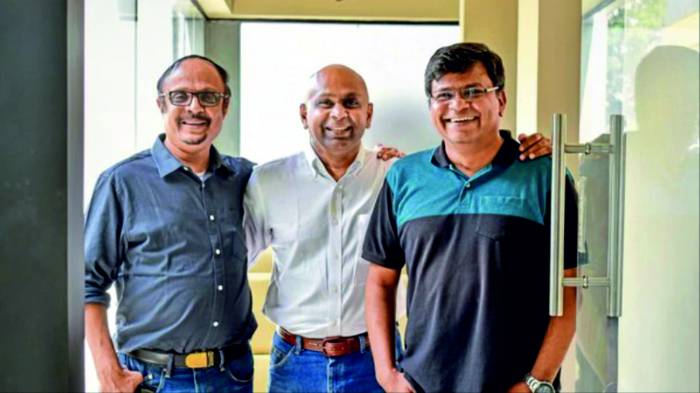 Another aspect where Flutura is uniquely poised is, they have a world class multi-disciplinary team of petroleum engineers, mechanical engineers, electrical engineers & computer science folks shaping Cerebra. They believe that the only way to succeed in the Industrial IoT space is to empower engineers to harness the power of data science. Towards this they are developing first of a kind role for the industry – Industrial Engineering Data Scientist.
Above all, Flutura is proud to have some Great engineering companies who are Category leaders in their respective industries as their valued customers.
Customer Success Stories
The Passion of a Successful Leader
Prior to founding Flutura, Krishnan was the Global Head of Business Analytics at MindTree Ltd, a business unit that was incubated from scratch and scaled to a 1000+ member team. An entrepreneur at heart, prior to Mindtree Krishnan had founded Atma Consulting, a Vertical Service Provider delivering process automation solution to Auto & Auto Ancillary companies. He was a strategy consultant focused on IT strategy with the Strategic Change practice at PwC. Krishnan started his mechanical engineering career after his Bachelors from the prestigious National Institute of Technology, Calicut and he also holds an MBA in Marketing and Systems from SP Jain, Mumbai.
As the Co-founder and CEO of Flutura, Krishnan is responsible for leading the organization and is responsible to the Board of the company for execution of all strategic imperatives in the organization spanning Vision & Strategy, Sales & Marketing, Product development, Operations and Finance.
The Ongoing Challenges of a Successful Journey
Challenges are a vital part of a successful journey that not only instill growth but also contribute to gaining a significant leaning experience. However, overcoming these challenges is an outcome of the passionate spirit that keeps the momentum going. A few factors that continue to be a stumbling block in Flutura's journey are listed below and how they plan to deal with:
Lack of Deep Domain in a box – From their early customer engagements they got a lot of inputs on their product. Working Prototypes that are Released Early & Released Often is something they take seriously. This helped in understanding end users' mental model, which helped them fine tune Cerebra's features that are aligned to an Engineer's mental model
Unable to Integrate physics and statistics- Flutura brings together physics and statistics. For example, they integrated first principle RPM-Torque curves with Statistical Data models to derive insights
Not Harvesting Tribal knowledge – Flutura has identified that the tribal knowledge which lies across the organization among experienced engineers can be harvested through heuristics module for building advanced features.
Inability to Scale "Firehose of Sensors" – With thousands of pieces of equipment and very large operations in the field, different systems, different sensors, it is understood that ingesting them into a platform and scaling across entire operations is an almost impossible task. But Cerebra is designed highly scalable and fit for purpose specialized data stores and high-performance data formats
Inability to get tangible ROI on AI – Based on early feedback from the customers they realised that their niche in the Industrial IOT a) Is an Underserved market b) Has a much more tangible ROI, Now, Flutura has action driven approach which directly translates into tangible ROI realization
Inability to deploy on the Edge- Flutura deployed strong edge intelligence module on LNG vessels for real time diagnostic
Flutura continues to replicate their proven model of socialising with early adopters and industry organisations for the invaluable inputs for their solutions.
The Futuristic Outlook that Leads Flutura to Success
Flutura is a perfect blend of a skilled team driven by a positive and knowledgeable leadership. They have a different take on risks. They don't see it as risks, they see everything as experiments. The best thing about team Flutura is, they are big believers in experimentation. Hundreds of experiments have failed and taught them about what does not work. Few experiments have succeeded and have given them insights into bigger opportunities which has guided them to pursue further.
With the same passion Flutura is looking to expand their customer base into their Current focus verticals and geographies. They have built a strong partner ecosystem and continue to do so in the near future.
As part of the product strategy:
– They are launching a self-service Engineer's workbench tool for enabling Engineers leverage the power of Data Science and have new features on leveraging Neural networks,
– Working to bring strong natural language-based interactions to power Industrial Chatbots for Industrial operators
– Exploring generative and first principles models for data augmentation to facilitate better model training in absence of fault data
– Enhancing their Video detection capabilities for HSE use case in the Industry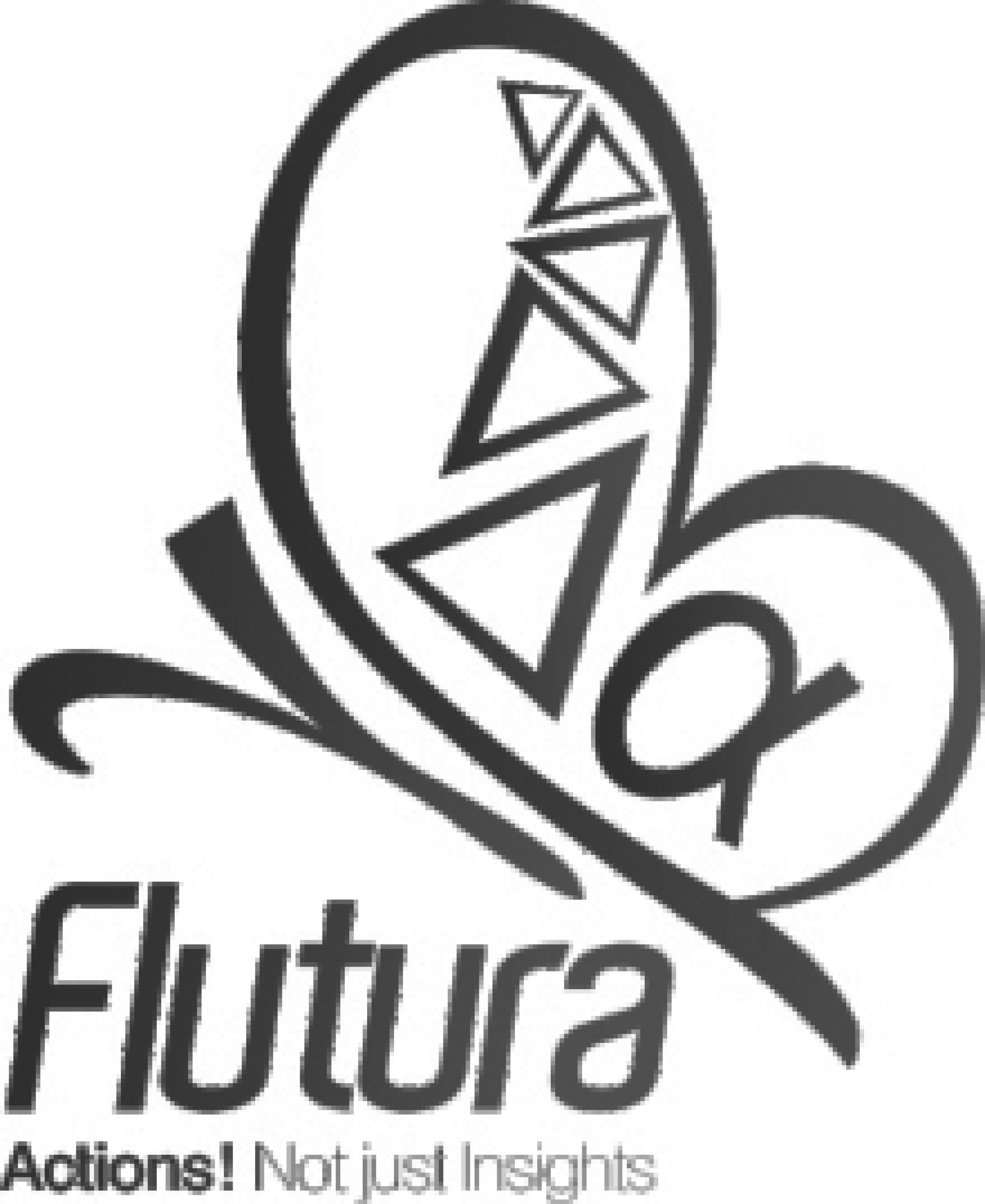 Artificial Intelligence is a fascinating product of the human mind and making this product look creative in their own way is what Flutura is working towards. They are a geared up for a long way of challenges, experiences and inspiration that will continue to contribute towards revolutionizing the world of technology