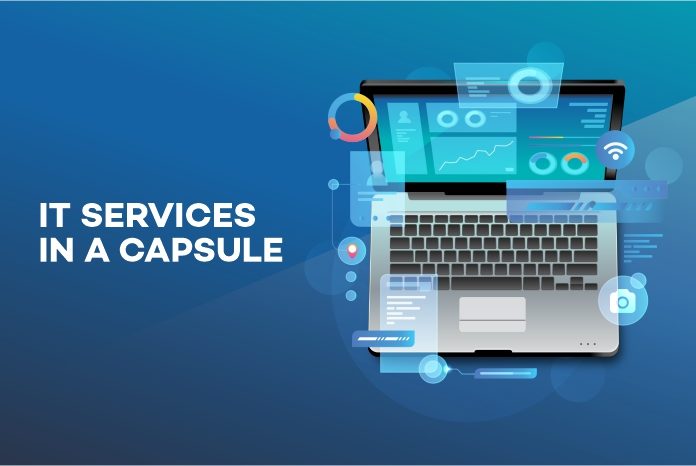 All of us are users of IT services whether we are consciously aware of the same of not. The IT industry has a current total net worth of $3 trillion plus and counting. Data available from public records of Google Finance, Apple, Alphabet, Amazon, Facebook, Microsoft (also known as the BIG5) are worth a whopping $3.03 trillion when combined.
Professionals offering technology related services to facilitate companies and end users in achieving desired results can generally be defined as IT services. It is a culmination of multiple processes and functions including, processes of networks, hardware, software, electronics and communications.
What is the use of IT services?
The end user or customer need not invest his/her time, energy on understanding the complex nature of technology. Therefore, engineers and professionals are trained to perform technical tasks that keep the technology running, while the user can focus on achieving their desired results without spending any time or efforts on making sense of how the technology functions. IT service providers take care of the maintenance, security and scalability of the services offered.  These services may range from a simple internet connection requirement to large IT applications
How does IT service work?
IT service providers in a company may be internal or externally placed. Usually, a help desk is assigned for various functions with multiple phone numbers for specialized requirements. The teams are placed under an SLA – Service Level Agreement – that allows them to define the turnaround time and the quality of the service required.
Examples of IT services
Data analysis – these are software that helps in data mining and collation.
Knowledge management – software for data sharing and control.
Content management tools – publishing platforms.
Computing – such as cloud computing platforms.
Robotics – this is a type of IT service that can reduce manual labor of repetitive tasks, where the machine or program will do the manual work for us.
End-user devices – these maybe laptops, tabs, mobiles, dongles or any other gadgets provided by the company to its employees – these are accounted for and managed under the IT services.
Data storage
All data in produced in a company is stored indefinitely, unless specifically decided to be erased. Data storage includes the safe retention of databases, application data and all files.
Database management
Database management includes organizing data to ensure compliance, security and performance of data-driven applications. Customer and employee information, sales and finances are included in the database systems.
To sum it up, the IT support services ensure the users are focused to acquire, retain, store and retrieve information, while also assuring the security and privacy of crucial data of organizations. Also, for companies to survive in the changing global marketplace and compete there is a need to manage a huge amount of information and at the same time, ensure security, accessibility, and ongoing compliance with regulations. With every industry under great pressure to boost performance, improve productivity and reduce costs with limited resources, IT services help reduce the expenses on business functioning.