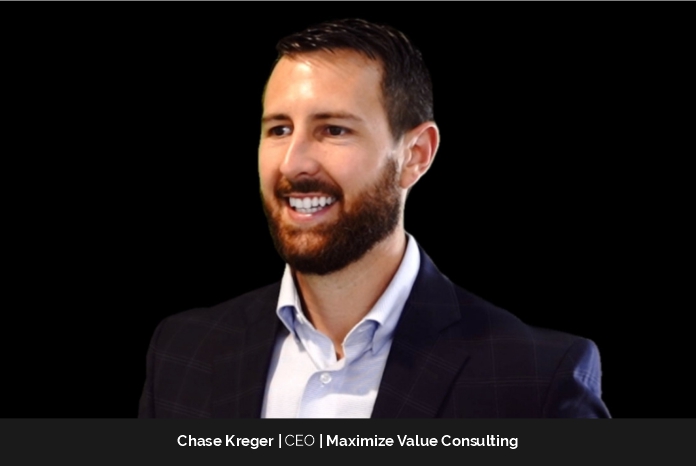 Jean-Luc Konan, the esteemed Group Managing Director of Groupe COFINA and Dealer Principal Caterpillar in West Africa, embodies the essence of "Leadership," a word he chooses to define himself. His remarkable qualities, unwavering dedication, and exceptional potential make him a true force as a potent leader. Notably, his outstanding achievements have earned him the prestigious recognition of being among- 'The 10 Most Influential Black Corporate Leaders to Watch in 2023'. With his thoughtful approach and visionary mindset, Jean-Luc continues to inspire and significantly impact the corporate world.
As the CEO of Groupe COFINA, Konan leads a seasoned Management Committee that has stood by his side for nearly a decade. While his role transcends mere operational duties, he embraces a strategic and tactical approach to shaping the organization's path toward becoming a resilient and formidable financial institution. With a clear vision and a focus on significant directions, this Ivorian entrepreneur navigates the company toward success and ensures its long-term strength.
Join us in this exclusive cover story as we delve into his insights on what it takes to cultivate and embody true leadership in today's fast-paced business landscape.
Views on Success
"I am convinced that success is closely linked to failure in some way. It is the failures that prepare the success," says Jean-Luc Konan.
He believes success, although often collective, originates from personal intuition and unwavering perseverance. He emphasizes that true success emerges when one overcomes the fear of failure and wholeheartedly believes in their inner voice. One of his greatest sources of pride lies in defying initial scepticism and achieving, with his team, what others deemed impossible. Despite discouragement, COFINA's success is a testament to their perseverance, which Jean-Luc takes great pride in, reflecting on their remarkable journey of accomplishment.
The Inspiration Behind Founding Groupe COFINA: Empowering Small African Entrepreneurs
Jean-Luc Konan explains that the 2013 Foundation of Groupe COFINA is founded on a very simple reality and observation. Early on, they realized an imperative need to create a financial institution capable of filling the "missing middle" in small African entrepreneur financing. Too many initiatives stagnate or fail due to an unfavorable banking and financial system for small and medium-sized enterprises (SMEs). Only 20% of SMEs in Africa have access to bank financing, while 87% of start-ups do not.
These entrepreneurs without financial statements, who contribute to their nation's growth, account for 90% of all businesses. "They are the champions of tomorrow, who will create thousands of jobs and, above all, generate billions in revenue," states Jean-Luc. "We wanted to be entrepreneurs at the service of entrepreneurs."
When Jean-Luc and his team founded COFINA, impacting the real economy was their primary objective.
Embracing Challenges and Believing in Dreams
This business leader has consistently emphasized embracing challenges and believing in one's dreams throughout his professional journey. He has imparted valuable lessons to young individuals, encouraging them to have unwavering faith in their abilities. Jean-Luc firmly believes that facing challenges head-on is the key to entrepreneurial success. He advocates for ambitious aspirations rather than settling for small dreams, as he often states, "Let's dream big because it takes the same time to dream small." Moreover, he advises against giving heed to those who predict failure, emphasizing the importance of maintaining a positive mindset and persevering against all odds.
Groupe COFINA & Its Services
Jean-Luc Konan asserts that Groupe COFINA exemplifies a pan-African paradigm of inclusive finance. The Group provides localized financial services to SMEs and entrepreneurs marginalized from conventional channels. Mesofinance entails assisting entrepreneurs or small and medium-sized enterprise (SME) managers whose financial requirements have surpassed the capacity of microfinance institutions yet whose entrepreneurial framework is still deemed inadequately formal for conventional commercial banks. Groupe COFINA endeavors to tackle the well-known phenomenon of the "missing middle."
In the African context, a mere 6.4% of SMEs can access bank financing, despite constituting almost 90% of private companies and contributing to 33% of the Gross Domestic Product (GDP). The estimated amount of the funding gap exceeds 140 billion dollars.
Groupe COFINA aims to address this deficiency by serving as an intermediary to promote enhanced financial inclusion.
This financial Institution provides a workforce of more than 1,700 employees. It currently operates in eight nations across West and Central Africa: Burkina Faso, Congo Brazzaville, Côte d'Ivoire, Gabon, Guinea, Mali, Senegal, and Togo. Additionally, it maintains a representative office in Paris that caters to the diaspora.
Groupe COFINA has provided financial assistance to over 280,000 clients, with a total balance sheet of approximately 351 billion CFA francs (equivalent to 535 million Euros). It has facilitated the implementation of over 140,000 projects, with loans granted amounting to over 1,181 billion CFA francs (equivalent to 1.8 billion Euros). "NB: figures as of 31 December 2022."
This Group addresses the substantial financial requirements of the real economy, with a particular focus on female entrepreneurs, who constitute 48% of its client base. Several of its subsidiary companies focus on catering to a highly specialized market. For instance, FIN'Elle is a Mesofinance establishment that operates as the foremost financial institution with a mission to facilitate the growth of female entrepreneurs in West Africa. While Cash Deal is a niche "sale and repurchase" business, providing instant emergency liquidity to customers with limited or no access to formal credit financing.
Jean-Luc adds: "Groupe COFINA is destined to have a strong impact on society and on the economic and social development of the African continent."
Empowering Growth and Success at Groupe COFINA
The expertise of Jean-Luc Konan has played a pivotal role in driving the growth and success of Groupe COFINA. With his extensive experience in financial institutions before undertaking this venture, Konan possesses a profound understanding of the intricacies and dynamics of various African economies. However, he humbly acknowledges that the achievements attained result from collective efforts. He attributes the Group's accomplishments to the collaborative efforts of the founding members and the dedicated team of over 1700 staff, who today represent the face of inclusive finance. Their diverse skill sets, resolute commitment, and daily drive have been instrumental in shaping Groupe COFINA into the thriving entity it is today.
Nurturing a Culture of Integrity and Innovation at Groupe COFINA
The six values of Groupe COFINA encompass the principles of integrity and innovation. Jean-Luc conveys that these precepts are an inherent aspect of their DNA. At Groupe COFINA, they conduct regular evaluations to ensure their sustained presence, ensuring that every staff member upholds these principles.
The Early Career Journey: A Path of Remarkable Achievements
Before his outstanding tenure at Groupe COFINA, Jean-Luc Konan's career began with a solid educational foundation. He earned a master's degree in financial engineering from ESC Toulouse and a postgraduate program in Banking and Finance. Drawing upon his expertise, he embarked on a professional journey that led him to esteemed institutions such as BNP Paribas, Citibank, Barclays and eventually Ecobank.
In 2009, an opportunity awaited Jean-Luc at UBA, where he took charge of overseeing the bank's expansion initiatives in Central Africa. During this pivotal period, he demonstrated his skills and leadership. Within six months, he successfully transformed UBA Gabon into a profitable entity. Moreover, as the CEO of UBA Senegal, his strategic acumen and relentless efforts propelled the subsidiary to emerge as the second most profitable African subsidiary within the Group. Under his guidance, the bank climbed from 19th to 8th place in the ranking of banks in Senegal within a remarkable two-year span.
Navigating Challenges as a Business Leader
"Being a business leader is not always easy indeed!" says Jean-Luc. "To navigate this world well, several elements determine the success of a project and the ability to overcome challenges." 
He emphasizes the importance of having a vision and staying on course. Possessing strong values to impart to others, understanding how to take calculated risks, and never giving up are a few of the ethos Jean-Luc believes in.
He notes: "Entrepreneurial life is full of challenges, and that's what makes these adventures very rewarding." Jean-Luc hopes the future cohort of leaders will comprehensively comprehend the world in which they live and proffer viable resolutions to practical issues.
Noteworthy Recognitions and Achievements
While Jean-Luc has received various recognitions for his work, one that stands out is the Top Executive at the Africa Investments Forum & Awards. Additionally, he expresses great honor in being presented with the National Champion Business Leader's Award of Excellence in Côte d'Ivoire, an achievement recognizing years of hard work and his appointment as an Officer of the National Order of Merit.
Nevertheless, what truly impacts Konan is witnessing the transformation of Groupe COFINA and its growth, which he attributes to the collective energy of all the dedicated individuals comprising the Cofinois (Groupe COFINA's Staff). Seeing the outcome of their collaborative efforts fills him with pride.
Moreover, Konan takes pride in being selected to lead the consortium that acquired the Caterpillar concession in 11 West African countries, a testament to his leadership abilities and expertise in the industry.
Whats's in Store for Groupe COFINA
Groupe COFINA's GMD expresses their ultimate goal of becoming a prominent example of inclusive finance in Africa and the unquestioned leader in every market they operate in. He states, "We want to continue to build a strong institution that will be our legacy to the next generation."
This objective illustrates their commitment to enabling women entrepreneurs and SMEs involved in different value chains to access credit easily.
Konan's Perspective on Maintaining a Balanced Life and Motivating Teams
Maintaining a balanced life can be a constant challenge, as Jean-Luc acknowledges from his personal experience. Juggling various roles, such as being a father, GMD of Groupe COFINA, Caterpillar Dealer Principal for 11 countries in West Africa, and Chairman of the Board of Directors, requires careful navigation.
According to him, one of the key factors in achieving balance is surrounding oneself with like-minded individuals who share similar values. This alignment of values provides a solid foundation for moving forward with a sense of serenity. Moreover, knowing that one's actions have a positive impact is a powerful source of motivation.
Finding an equilibrium between personal and professional responsibilities necessitates ongoing effort and a supportive network. Jean-Luc's insights shed light on effective strategies for achieving balance and ensuring that one and the team remain motivated to deliver exceptional services.
Personal Goals and Message to Aspiring Business Leaders
Jean-Luc, an entrepreneur and prominent figure in the business has set his sights on making a lasting impact on economic development. He aims to contribute to the economy's and society's progress, acting as an entrepreneur dedicated to supporting fellow entrepreneurs. He encourages aspiring business leaders to discover the purpose behind their actions, emphasizing the profound fulfillment and exhilaration of finding meaning in their endeavors.
Key Activities and Impact of the Caterpillar Network
In a recent development, Jean-Luc Konan acquired the Caterpillar dealership for 11 countries in West Africa. This acquisition marks a substantial milestone for Jean-Luc.
Similarly, it is a significant development in the business landscape of West Africa.
According to Jean-Luc, this dealership has existed in the region for over 90 years. It employs over 2,400 people in various disciplines, including Construction & Infrastructure, Mining, Energy (power generators, power stations, industrial and marine engines, solar power, and batteries), and Industrial equipment.
Operating committed to reliability and performance, the teams provide customers with cutting-edge equipment leveraging the latest technological advancements. They offer a wide range of options, whether new or used machinery. Moreover, the dealership excels in delivering exceptional technical support, supplying genuine spare parts, and extending global rental and financing solutions. Notably, a significant portion of their success stems from their investment in local infrastructure development, which covers an extensive area of over 50,000 m2.
When asked what prompted him to invest in an industry so dissimilar? "Taking over the dealership of Caterpillar, such an iconic brand, fills us with great pride," responds Jean-Luc. According to him, this operation presents an outstanding opportunity to capitalize on the complementary nature of the finance, infrastructure, mining, and energy industries.
Vision and Priorities for The New Enterprise
"Our goal is to establish a top-tier Pan African financial and industrial group with a strong focus on driving sustainable economic growth across our continent," expresses Jean-Luc Konan.
Alongside this overarching objective, the enterprise intends to contribute to regional economic development by providing exceptional industrial equipment and services.
The approach will entail implementing a plan to turn Caterpillar's representation into a high-value-added service organization closer to its customers, with governance centered on the African continent. Knowledge of the West African sub-regions' economic situation, skill in financing SMEs, and the synergy between Groupe COFINA and Caterpillar dealers are significant assets.