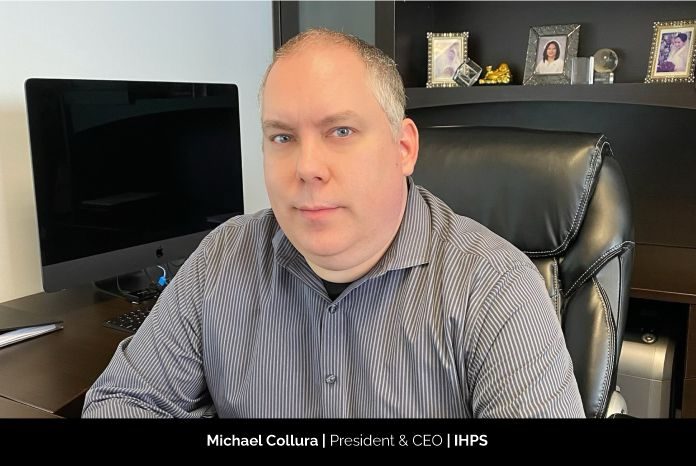 Our elders are the ones we care about most. Old age is the most vulnerable part when senior care becomes necessary for both seniors' life and their family. At this stage of life, when they completely depend on others for even minor needs, senior people need good care, love, and a joyful environment.
In January 2004, Michael Collura founded In Home Personal Services, Inc. (IHPS) with having a genuine desire to provide care for the elderly. He opines, "We understood early on the challenges facing many seniors and their families when it came to aging and the desire to maintain a safe and independent lifestyle in the comfort of one's familiar surroundings."
A Genuine Desire to Care
IHPS leads with a genuine desire to provide care for the elderly. It is a guiding principle in everything the company does and stands as a consistent requirement in every job description it has ever produced. Michael says, "It is also the principal requirement for anyone who is seeking to be one of our systems franchisees. Sometimes just wanting to do good and do it the right way is simple enough. Achieving this brings us our success."
According to Michael, inspiration does not have to be hard to find. Sometimes it is the simple things, like being kind that make the difference. At IHPS, the team has a genuine desire to care. The team states, "We make it part of the very fiber of our brand." 
Offering Joy, Independence and Quality of Life
There are many challenges while ensuring that the seniors have the joy of life, independence, and quality of life remains as they would want it to, in their home. The team faces many challenges every day and earns the right to be a leader in this industry by overcoming those challenges. IHPS team finds ways to transform a challenge into an opportunity. Not just as a business model and franchise system, but in the very daily lives of others. Michael believes, "We could brag about all the ways we do it better, we have a better idea, our system is superior, or we could simply say we have been the trusted provider of tens of thousands of seniors since 2004. I think that says it all."
Michael asserts, "We do not 'create' a comfortable and independent home for seniors they already have that. We just ensure that the very joy of life, independence, and quality of life remains as they would want it to, in their home."
A Team Player
As the CEO, Michael ensures all obstacles are removed from the path of others so the team can do the right thing and make an impact on the lives of others. He does not see himself as the driving force behind the success of the company. He asserts, "I am not what is making this possible. That honor falls to my team, our franchisees, and the leadership they bring to the brand every day." 
He further adds, "Our vision is to continue the expansion and all the excitement surrounding our brand in order to branch out across the United States without ever having to sacrifice those values we started out with." 
Comprehensive Care Services
In Home Personal Service was formed with the belief that home care should be tailored to meet the individual needs of every client. Michael says, "It has remained our mission, to ensure the client and their family receive the highest level of quality care." 
Below are the special care services provided by In Home Personal Service:
From in-home care, companionship care, live-in care, respite care, and more, the caregivers will be there for giving the help clients need while feeling independence. "Your in-home care experience should be the best possible." 
From Alzheimer's, diabetes, Parkinson's, post-surgical, stroke, and more, the caregivers provide the services according to individualized needs. "Our services are to help assist with activities of daily living (ADLs) as well as specialty care."
AROUND THE CLOCK FLEX CARE
Whether there is a need for care for one hour a day, one hour a week, or one hour a month, IHPS will be there no matter what. "Our around-the-clock home care support allows each individual to remain in the comfort of their home with the best care structure suited to each individual." 
Great care doesn't have to cost a bundle. In fact, part of giving great care is making it affordable, so that's what IHPS did. With No hourly minimums, IHPS works with Long Term Care (LTC) Insurance and Veteran's (VA) benefits. "No long-term contracts. Family flexibility." 
Living with Passion, Confidence, and 'Humor'
Michael has a passion for helping people. He asserts, "The best thing that we have, and the best part of what we have done, and the best way to describe a proven system, is in the people we have helped."
He finds humor as a way to living life to its fullest. He believes, "Without humor we are miserable, and who doesn't want to just be happy." 
Besides being passionate about work and a humorous individual, Michael is a very confident leader as well and sees his confidence as a result of his years of dedication. He opines, "My arrogance is born out of my confidence in myself, my influence of others, my patience to do it right not fast, the experience that I have gained in all my career, and my intelligence to see what others do not, and of course I can and did." 
Being Motivate during Challenging Situations
The way of staying balanced is staying calm in every situation. Michael says, "In all seriousness, I stay motivated by seeing those around me motivated." According to him, Covid brought about a whole new level of depression and mental health challenges for all in 2020. But seeing the good in the midst of so much terrible was all the motivation the world needed. The most powerful source for Michael was to not just "make it through" but thrive in order to adapt, overcome and concur this terrible period in life.
A Roadmap Ahead
Michael aspires to continue to find new ways to improve on IHPS's services. IHPS has already launched 2021 new programs to deliver the care it is known for in new ways with innovation and forward-thinking. He says, "It will continue well into 2022 and beyond as we work to stand out as a leader in the industry. I am also planning to add to my "nce" list as that was a fun exercise for me."