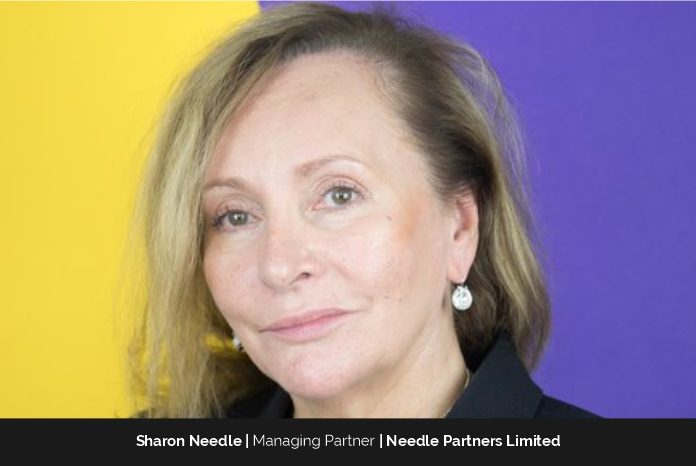 Sharon Needle, Managing Partner of Needle Partners Limited is a corporate lawyer with a career spanning more than 20 years. She is qualified as both a Malaysian Barrister (1994) and an English solicitor and has worked with a number of large international law firms in England, USA, Malaysia and Singapore as well as some solid regional firms before founding Needle Partners in 2007.
Sharon is fluent in Malay/Indonesian and has a working knowledge of Arabic. She has particular knowledge in Islamic finance. Sharon has advised on numerous corporate transactions both nationally and internationally acting for individuals, companies both private and listed, governments and banks and other financial institutions, with a strong focus on Malaysian clients both in the public and private sector. She brings to each transaction or problem legal and commercial experience and the ability to find clarity through the inevitable obstacles.
Sharon's unique definition of success
Success to Sharon is going to bed feeling she has fully participated and engaged in the day no matter what situations or challenges arose. "I does not value success by worldly possessions -although they can be fun to have -but more important is the feeling that I have contributed to make other people's time better or just had a really good day being with people I love or doing stuff I love!" she exclaims.
Challenges help you sit back and re-evaluate your journey to success
Sometimes re-evaluating the journey due to challenges results in a complete U-turn and other times in a contemplative rethink of the speed at which we are trying to do something or the manner in which we are trying to achieve it.
Sharon's professional journey has thrown many roadblocks at her (and continues to do so). Being turned down for a promotion despite having done so much to support the firm's international strategy was a roadblock that sent her to work elsewhere. Having a child that needed her closer geographically was another. Sometimes her career seems to have "downsized" in response to these types of situations, but Sharon keeps going and as time has passed her definition of what a successful legal career looks like has changed.
"I am continuing to learn how to be a better manager (I have been a terrible one- perhaps another roadblock) and how to shape a law firm that works for the future," she says.
The growth of Needle Partners under Sharon's inspiring leadership
Needle's growth has been steady and sometimes there have been steps back as a response to either economic circumstances or changes in directions. They continue to be a boutique corporate commercial law firm but in addition to that, they look at other ways they can add to their profitability.
Sharon notes that they have navigated a recession and the pandemic, and she believe after making some very deliberate changes, they are ready for Needle Partners next phase.
Plans for the future of Needle Partners
Having grown a successful law firm with a strong international flavour, Sharon's focus is now on expanding this as an anchor for a multi-disciplinary practice and business. She intends to continue to keep the firm well thought of and profitable and wants to create a firm where all the teams can participate in and voice their views more thoroughly.
She claims that she has not yet achieved everything that she has dreamed of. "I will continue dreaming of achieving things until I cross over into a more permanent dream world. It's good to always have new dreams and aspirations," she states.
Before and after becoming the Managing Partner of Needle Partners
Sharon began her legal career in Malaysia where she trained as an advocate. She then qualified as an English solicitor working firstly in Manchester then Leeds/London. Before Needle Partners she has worked at a number of large law firms both US firms and National firms.
She says that the best recognition she gets as a leader are the texts, she receives from her ex-staff who trained at Needle. Many of them stay regularly in contact (she addresses them as her "Sunday children") and she states it is always a pleasure to see them progressing with their careers at some excellent firms.
Sharon is still a very hands-on lawyer speaking with clients and keeping an eye on their transactional work as well as helping out with the corporate elements of litigation. In addition, supported by the team she still does a lot of the office management and continues to strategise for the future.
"I am Optimistic. I am also stubborn and not a giver upper!" exclaims Sharon.
Staying motivated and maintaining a work-life balance
Sharon enjoys exercising. She has a Peleton tread and bike in her house so it's easy to take a ten- or twenty-minute break between tasks. She also spends time meditating before work. In her spare time, Sharon is training to be a yoga teacher and hopes to qualify early next year.
"I find it easy to be motivated as I still really love what I do – helping clients find their success," she says.
As a team, Sharon and her employees try to create a nice office atmosphere – it is not always easy when there is a lot of pressure – and the occasional pizza treat helps too.
Sharon's advice to anyone pursuing the legal industry as career is: Learn how to walk away from and manage the inevitable stress. This is a career line that will demand your time and attention and sometimes cut into your personal life.