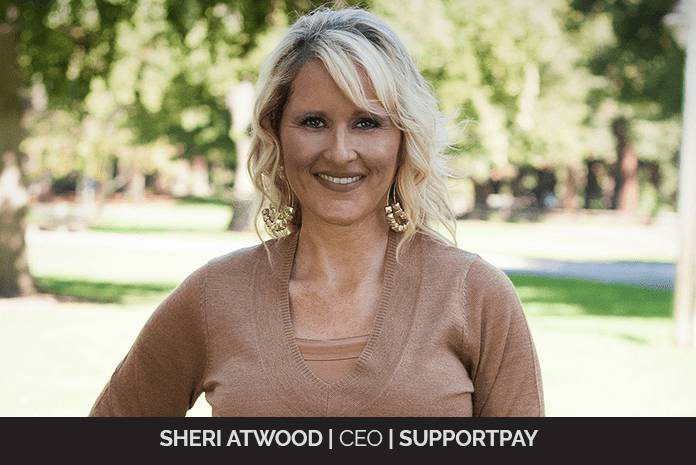 There are over 298 Million parents globally who are raising their children in modern family households. In the United States alone, there are 39 Million parents. Even though there are such a large population and a clear problem, there was no solution to help parents manage the financials involved while raising children in multiple households, until SHE decided to find an answer! Born from a personal experience of the founder, Sheri Atwood thought to herself: "I could make something that not only made my life better but could really help all the parents out there in a similar situation. Imagine how happy our children would be if they didn't have to hear their parents arguing over money!" And the journey had begun. Today, SupportPay seeks to address the specific needs of parents dealing with child support. It provides a much needed automated child support platform to help parents manage the process of sharing child expenses and exchanging child support.
A beginning of something amazing!
Raised by a single mom and the youngest of three children, Sheri's goal as a child was to escape the current economic struggles her mother faced. She knew the only way to do this was to go to college. Therefore, her sole focus growing up was getting into college. Growing in a chaotic childhood, Sheri had attended over 20 schools by the time she received her diploma. After her graduation from UC San Diego, Sheri began working with Sun Microsystems and simultaneously attained an MBA to further hone her business skills. However, something else was awaiting on the other end for her.
Shortly after having her daughter, Sheri parted ways with her husband and put her best forward to end on a good note. She quickly realized that despite her efforts, the side effects of a divorce can complicate things. One day while doing an expense report for Symantec, Sheri started to imagine how such a report could be used to benefit her child support dilemma. After 12 years in high tech, she decided to risk it all and start her own company. She taught herself how to code and started to build her application. A new chapter of her life had begun. The application was SupportPay!
'Built by parents – for parents'
Although, she quit her job, the journey was far from over. There were obstacles and setbacks, but her sheer willpower didn't let her guard down. The initial challenges for her was a lack of capital (female founded companies still only receive 1.8% of venture capital) and the lack of awareness that solutions to this problem exists. Most parents don't realize there is a solution so don't think to look for one. Sheri has overcome this by seeking to educate parents and family law professionals about SupportPay.
Led by Sheri, SupportPay takes the emotion out of the equation and protects customers' finances from becoming a victim of quick tempers and pent up aggression. It is the embodiment of a simple solution to address a complex problem. With SupportPay, both parents can manage child support communications, bills, payments, receipts, documents, and get certified reports. SupportPay eliminates phone calls, constant reminders, need to check numerous bank accounts or update spreadsheets on a regular basis. As Sheri like to describe it, "All your child support and child expenses in one place, for both parents."
Providing children the financial support they deserve
Today, SupportPay is the only automated child support platform built by parents – for parents. Its goal is to make sharing expenses easier on parents so children get the financial support they deserve! The process is very simple, to say the least. Parents need to register for an account which takes less than 5 minutes! In the next process, they need to enter their first expense. When entering an expense they will provide who the expense is for and the amount. Based on child support agreement, the system will automatically calculate the amount that each parent owes and then they will attach a receipt, or provide a reason one is not available, and submit the expense.
The best part about SupportPay is that everything stored in one place – from the web or mobile device. Parents can easily access expenses, upload receipts or make payments. They have a complete history of all child support made or received – organized and stored in a simple to use application. Parents no longer need to think about asking or discussing money with the other parent. SupportPay does all of the notifications and reminders – taking away the uncomfortable financial conversations that parents face every day. The last step in the process involves reviewing items to see where the money is going and make payments online or record manual payments. In case the parents don't agree with an item, SupportPay has built an online dispute management into the system – while enabling the continuous flow of money for items not in dispute. Just like that, Sheri and the team are helping parents around the globe raise happy and healthy children.
A solution for both parents and children
Growth-wise, SupportPay is growing ~15% month over month in new users. This is all organic and referrals. In the future, Sheri hopes to raise some capital or get more revenue so she can dramatically increase growth through paid marketing. Her hope is that SupportPay becomes wildly successful and the platform can help the millions of parents and children who deserve a solution that gives children the financial support they deserve. At SupportPay, Sheri and the team are motivated every day to know that the platform is delivering a solution that helps parents and children and gives children the financial support they deserve from both of their parents.
As the CEO and also a parent who faces the problems of managing child support and sharing expense with her daughter's father, Sheri has a unique perspective of understanding of the customer as well as the way to deliver a solution that is beneficial. She is responsible for everything from the strategy, marketing, finance, operations and technology options. At many times, she says it can become overwhelming but also very rewarding because she knows she is delivering a solution that is helping so many parents and children. She mentions that it is tough to find a balance between personal and professional life. She also says she would never call it balance but she tries to focus on being focused and present in the moment – whether it is when she is working or spending time with her daughter. Moving forward, SupportPay is looking to expand to use the same technology to help siblings and other family members who are providing financial support for their aging parents.