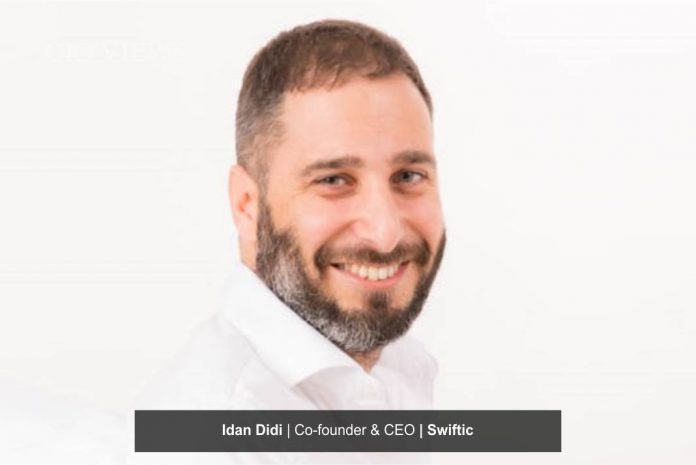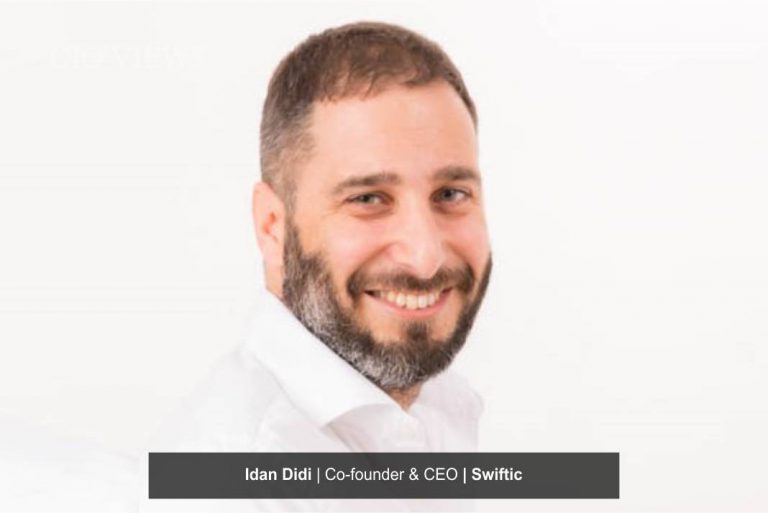 Innovation is an art that that we accept with open arms. Be it a new technology, a new software or simply a new practice, change is constant and is well received most of the times. With a view to bring about a change in the conventional and introduce the world to some new technologies, Idan Didi co-founded Swiftic that is one of the leading companies in building technological platforms with innovative techniques. As a native of the "Start up Nation", Israel, Idan carried the passion to change the world with his unique ideas. Highlighting the successful insights of his journey, we put forth his success story with a will to inspire you to chase your dreams.
The Inception
One of the biggest challenges that start ups face is to establish a name in the market, in short; Branding. It is difficult to source clients especially in the technological field with the presence of giant companies around you. Swiftic, too was caught up in the same puddle. Apart from the numerous struggles they faced initially, branding was a challenging one. It took them time to fully understand their positioning in the market. However, Swiftic knew that they needed to do something different to gain the attention of their potential clients. As they realized this, they worked towards creating a the easiest to use platform in the world and started marketing themselves. This innovative step differentiated them from the crowd and the numbers started pouring in.
Today, with over 13K customers worldwide and the world's leading mobile app builder for SMBs, Swiftic unique auto-discovery technology grabs existing online content and builds an amazing mobile app and website in seconds. It enables you to create, publish, promote and manage your app from one control panel.
The Growth Factor
Swiftic growth strategy is very ROI focused. They are mainly counting on their happy client to spread the word. They are proud to say that around 70% of our traffic is organic and have over 100K visitors in their website every month.  There are a few app-builders in the market, but Swiftic takes pride in being the easiest platform in the world. They enable ANYONE, even a person with zero technical knowledge, to build his on mobile application in less than an hour. Today, having a great mobile app has become a vital part of business marketing. DIY mobile app creation platforms such as Swiftic allow small businesses to build apps without any coding required. They can also get custom analytics on usage and build in features like push notifications. Their vision has always been to bring these unique abilities to any small business or organization who needs them.
The Expert View
As a young child growing up in Israel, 'The Startup Nation', Idan recollects up to entrepreneurs trying to better the world with companies like M-Systems (The USB flash drive), Given imagine, Waze and more. Being inspired by the zest of such entrepreneurs, Idan embarked his entrepreneurial journey, and today  he walks on his successful path of leading the industry with innovation.  "It's a privilege to try and build a successful company, especially one which brings new technologies to areas in the world that don't have them yet." Idan shares.
Prior to founding Swiftic, Idan was working in the strategic consulting industry, in leading companies such as KPMG and Tavor Strategic consulting. He was was privileged to lead huge projects such as strategic consulting to the Government Companies Authority (GCA) in privatization process of one of Israel's largest companies, including presentation to Ministry of Finance CEO and senior GCA officials. His work experience in varied fields equipped him with knowledge and skills required to run a successful company by himself.
As the CEO of Swiftic, he loves what he does. "To manage the operations for the third biggest mobile app builder in the world, is super exciting, but also very stressful job. Over 13K customers worldwide are counting on us to be the best we can 24 hours a day", Idan says. He leads lead the Business Development efforts including finding new revenue streams and partnerships in US and South America. He also oversees the investors' investors' relationship which is amazing as they have super inspiring Board members who already built billion-dollar companies.
Motivation is the Key
As a startup there are always roadblocks to overcome, whether it is finding the best people and recruit them as employees or finding innovative ways to grow the company. Swiftic always tries try to be creative in solving these problems and believe the key is usually out of the box thinking. For example, when they found it difficult to recruit employees in their main office in Israel, they started a new office in Ukraine and the number of employees there keeps growing quickly.
The team of Swiftic is skilled, experienced and knowledgeable; above all they are highly motivated to do hat they do. The main thing that keeps them motivated is the will to provide anyone anywhere, the ability to be a part of the mobile world. "Think about someone in Africa who wants to sell his products & services in the US, now he can, and we are proud to enable such abilities.", Idan affirms.
The Future
As one of the largest mobile app builders, Swific is growing rapidly. Today around 50% of their clients are in the US, and the rest are mainly in Europe. In the future they aim to focus on marketing and to spread in Africa and South America. Areas which they believe have a great potential, thanks to the fast-growing Mobile ecosystem there. The future of Swiftic sees global widespread, and Idan and his team have huge plans of innovation to grow the business with the same vision that started the incredible journey.
Idan was inspired by great personalities, motivated by their works and passionate about his dreams, and the result of it was the success of Swiftic. As he moves passionately with his team towards a bright future, Idan is sure to be an inspiration to many aspiring individuals who have a vision to succeed.