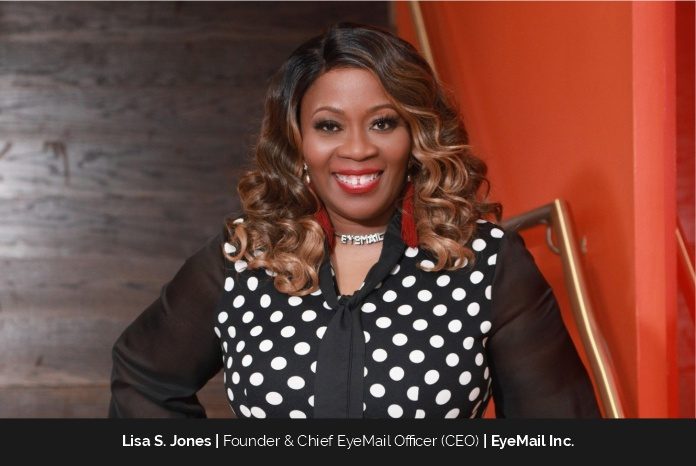 Author: Lisa S. Jones, Founder and Chief EyeMail Officer, EyeMail Inc.
Since the first email was sent in 1971, as a community, we have continuously reflected on how we think about communicating with each other. Video-in-email further enhances the day-to-day email engagement and with recent technology advances, our current industry standard definition for video-in-email will soon be re-written.
We will explore the video-in-email experience for Business to Consumer (B2C). Previously, B2C brand engagement was limited to television, the viewer could engage with high-definition quality and sound (e.g., television commercials or infomercials). This experience increases the consumer's excitement, prompting the consumer to purchase a product or service. Yet this brand engagement was limited to a few digital channels that could support that level of high-definition media quality. As a result, a true 360-degree brand experience wasn't connecting with the consumer across all of the same media channels the consumers were utilizing.
With video-in-email, this same excitement can now carry forward, with similar levels of engagement, directly into the consumer's email inbox, a channel not yet fully realized to its fullest potential.
Why now? The concept of an online video has been around for quite a while. In 2014, the HTML 5.0 video standard was adopted and lay the foundation for the media standard to play various types of media on most web pages without a browser plug-in. This new online standard cleared the path to expanding the capabilities of video-in-email.
Current Industry Definition
Today, the industry definition of video-in-email is a ~5 second animated .gif or an image with a play symbol (i.e., the triangle), representing a smaller clip or snippet of the original video. The animated image is pasted or embedded into the email before sending. The consumer opens the email, clicks the animated image, and is taken to an external website where they can now view the entire video.
Industry Workaround
The reason for this industry workaround is primarily due to the size of the video. The better the recording quality, the higher the file size. Vido4change (2020) also emphasizes the size of the video can vary based on image quality and also how the image was recorded (i.e., mobile phone, digital camera). As video quality becomes better with technology, such as the recent creation of 4K or ultra-HD, it only increases the size of the video creating a perpetual challenge.