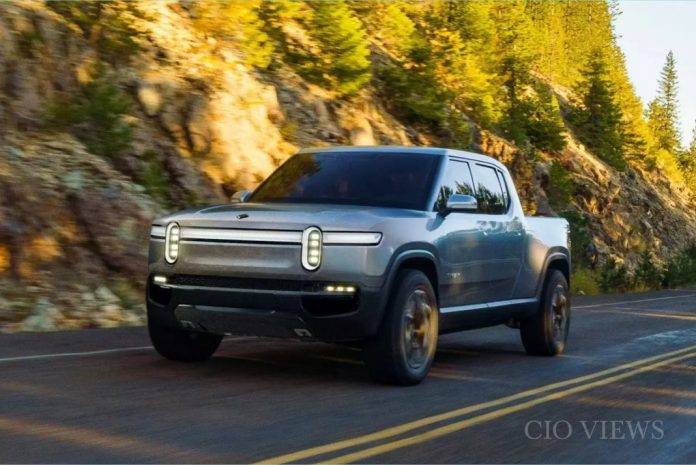 US-based start up automaker, Rivian, received $500 million from the American multinational giant Ford Motor Company for its electric pickup trucks and luxury SUVs.
This comes in after Rivian already received an investment of $700 million from Amazon.
Ford's buy in will allow the company to create new electric vehicles, which Ford has been planning since a while, but could not keep up with competitors. The pure Electric Vehicles (EVs) or hybrid ones run 10 to 50 miles on electricity and then the combustion engine takes over.
Talks between General Motors and Rivian fizzled after which Ford came in. The deal with did not materialize as GM wanted a monogamous relationship and Rivian, still new, only established in 2009, had other plans.
Ford had earlier said announced it would electrify Ford F-150 pickup, which had a sale of more than 800,000 units last year.
Most employees of Rivian have worked at the Big Three automakers (General Motors, Ford Motor Company, and Fiat Chrysler Automobiles) including those that have the knowledge of how the production line runs.
Rivian plans to start the production of battery packs powered luxury pickup truck and a sport utility vehicle. Meanwhile, Ford hopes to speed up its electric cars and trucks range with this partnership. It also plans to cut down costs and increase profits by streamlining current operations.
The global electric vehicles market is anticipated to reach $ 912 billion by 2026.
Electric vehicles are the fastest growing mode of transportation. The demand and initiatives to expand electric vehicles is pushing the market at a fast pace. The trend is fast spreading due to awareness of the need of lower carbon emitting vehicles as the main way to further deteriorate the planet due to climate changes. Both developing and developed economies of the world are embracing the electrification of vehicles leading to an expansion in electric vehicle charging stations. The electric vehicles currently in cars, trucks, electric buses and bikes.
The production and manufacturing of electric vehicles also saw a spike because of numerous advanced technological developments.
Growth of electric vehicles can most popularly be seen in Asian countries, with China being a major player. South Korea, China and Japan are also leading the way in the production of batteries.
India has been ranked high in the demand for electric vehicles which has also been a contributor in the growth of this region. The only reason for the slow dispersion is the fact that electric vehicles are expensive and though desired by individuals, not everyone can afford them, especially in the under-developed and developing economies. Electric bikes for one require a somewhat high maintenance, with regular charging and changing of batteries.
The global electric vehicle industry consists of many international and domestics players. Some of the key players include Volkswagen Group, Tesla, BMW, Mercedes, Toyota, BAIC Corporation, General Motors, Ford, and Nissan-Renault-Mitsubishi.