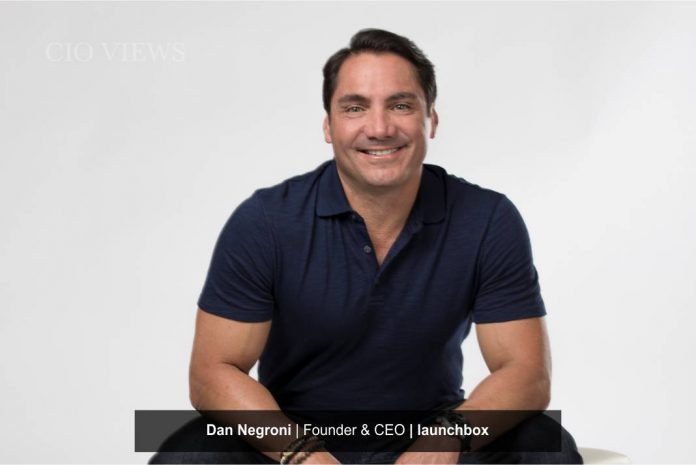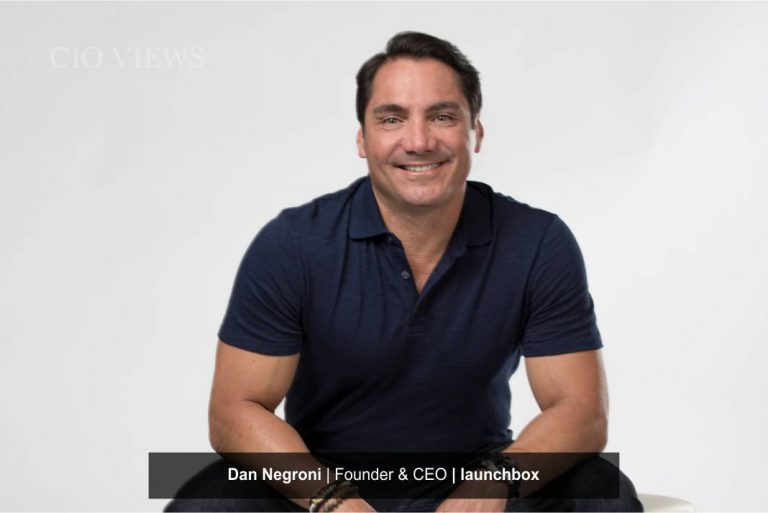 Before starting launchbox, Dan was fortunate to have had a successful career in corporate America as an attorney, CEO, and senior sales and marketing executive. Ultimately driven by the need to make a big impact for others, and not just companies, he invented a new connection currency utilizing coaching. Using his understanding about mentorship, engagement, people, relationships, business and the workplace he helped developed a system to bridge the generational gap through one-on-one coaching, workshops, and team development. We have collated some inspiring insights from the talented marketing team of launchbox who have shared Dan's incredible journey with us.
What seeded the foundation of launchbox?
Dan Negroni founder of launchbox had a big idea in 2014: What if we could bridge the gap in the multi-generational workplace by coaching and mentoring around age and diversity to crush performance and innovation and create real engagement?  Our mission is to teach people about themselves and help them work from the inside/out on to create real impact for their peers, employers and clients. Since 2014, we've used our laboratory of training over 15,000 millennials and their managers to test and refine our system, theories and frameworks to address the urgent, multi-generational disconnect in the workplace. We have become one of the leading global advisors on maximizing multi-generational workforces and creating the workplace of the future, assisting enterprises in attracting, retaining, managing and motivating millennials. Our relationship-based approach to leadership and sales has helped us grow companies by over a billion dollars cumulatively.
What were the initial challenges faced?
The biggest challenge and setback have been getting our message out. What we do is sometimes hard to explain because quite simply it's transformational change for workers to change their mindset and story.  Sounds simple, but difficult to prove and quantify.  Many satisfied customers later we now have proof and significant examples of how we have changed the nature of engagement and performance in countless firms of all sizes. Another challenge we had was wanting to please everyone, so we were completely pliable. We realize now that understanding what you do well and being consciously competent about the how and your systems is key.  So, now we don't deviate from what has worked.
What are Dan's major responsibilities as CEO of the company?
As CEO, Dan always strives to make sure he's practicing what we teach and preach at launchbox with his coaches and employees. He uses the same techniques we coach on to create empathy and trust, practices other-focused leadership to create influence in our own workplace and "xFluence" others in a way that helps them, and focuses on having great conversations that are built on transparency and giving massive amounts of value to the other person. A company is only as good as its people and he's constantly reinvesting in his to help them be their best selves.
Dan's job is also to make sure that launchbox is walking the talk each and every day. Each of our coaches, including Dan, focuses on how we can create maximum impact for the clients we serve and then teach them how to do it in turn inside their organizations. We work with organizations of every size and industry, with a clear focus on service professionals, and customer-focused roles. The world is in the midst of the fourth industrial revolution and it has changed everything about the way we work, do business, and connect with each other. Our clients need the coaching and strategies we provide in order to ensure their companies will survive and thrive in the new world of work. This is a responsibility we take very seriously and we believe our commitment to creating real impact and results is what sets us apart from our competitors.
What are Dan's other achievements apart from the success of launchbox?
In addition to his work masterminding all the systems, processes, and curriculum launchbox currently uses with our clients, Dan also developed a second company called Hooga, which will be launching its first product later this year. It's an e-learning and on-demand coaching product meant to fill a big need for our current customer base. Studies have shown that people want to be able to learn what they want from those they trust on their own schedule. We believe that this new product will help meet the growing needs companies are facing as the world of work continues to shift rapidly around them.
Dan is also an INC Top 500 Speaker and speaks on stages all over the world at conferences, meetings, company retreats, and more. As a speaker, he takes the work we do one-to-one with clients or behind closed doors with teams and brings it to a larger audience, thus growing awareness of the launchbox brand, creating new opportunities for impact, and building new partnerships. He's also in his fourth consecutive year as a coach and educator at The Honor Foundation, a non-profit here in San Diego. The mission of The Honor Foundation is to help Navy SEALs go from deployment to employment. He's also given free talks for Teen Volunteers in Action (TVIA), the Travis Manion Foundation, Voices for Children, and the Challenged Athletes Foundation. No matter whom he's speaking for, his presentations are hyper-customized to deliver the biggest impact for each and every audience.
As far as continuing challenges facing launchbox, growth and scale are the biggest. How do we grow in a way that continues to deliver our special sauce directly to the end user without dilution?  That requires a lot of content control and trust in others being able to deliver it the way it is intended in their own authentic and unique way. But we are actively seeking more partners to help us get the word out!
How does Dan balance between professional and personal life?
While Dan finds it difficult at times to turn off the "coach" in him, he does try to achieve that elusive work-life balance. Surviving cancer at age twenty-seven turned him into a health and fitness nut and he works out every day, sometimes twice a day! Dan loves running, biking, swimming, and doing anything he can to stay youthful and active. He lives with his beautiful wife and three wonderful children in Del Mar, CA. They frequently plan trips together both inside and outside San Diego to connect as a family, which is important as their children are now older and have started their own lives. Dan and his wife recently became empty nesters!
If you are looking for the highest-performance results and maximum impact for yourself or your company, delivered straight up, in an efficient, yet caring way to give you the tools you need to shift immediately, visit www.launchbox365.com. We offer a free initial coaching call to find out more about you and what your needs are. You can also check out our keynote topics on our website. And if you're local to San Diego, we offer our in-person "Strengths & Story" workshop at launchbox's laboratory throughout the year. Come learn how to better articulate who you are and your what your "why" is. Create your story and then leverage it to help you connect with others and make an impact for them!