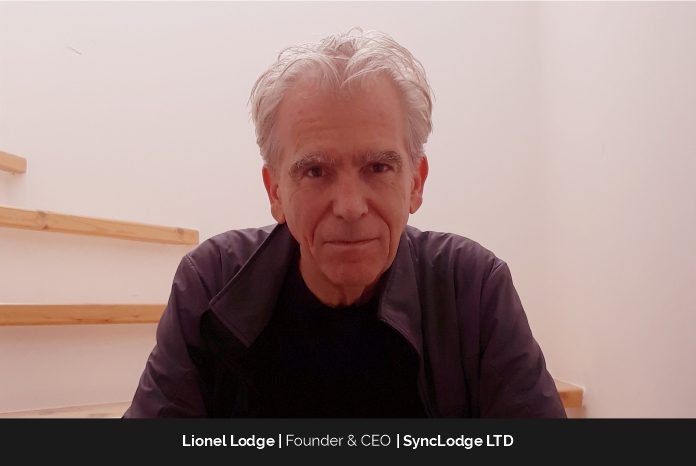 Supervisors and Visual Production Teams
The entertainment industry is a rapidly expanding commercial sector. The satellite TV and feature film industries have been heavily corporatized during the previous two decades. With over 40 years in the entertainment industry, Lionel Lodge has been active in a wide range of industries. Lionel has spent his whole adult life in the entertainment sector, both as a creator and a business manager. While in his early twenties, he started and ran a live music booking firm with a team of ten agents, booking hundreds of acts all across the UK, and he served as Senior Editor and Co-Publisher of a UK-based entertainment magazine.
Lionel has composed hundreds of songs and collaborated on many more. He has produced records, engineered recordings, and arranged music, and has 12 albums to his credit. Lionel has performed thousands of shows in many countries around the world. He saw fame as a burden that needed to be avoided, and in this he has been very successful.
Synclodge under Lionel's Leadership
SyncLodge started simply as a concept, an idea of how to empower the creative on all levels to follow their true creative inspirations. The music industry has worked hard at molding artists into sellable products. The greatest artists have kicked against the stalls of their "branding", re-evaluating their creative trajectory. Lionel thinks of Radio Head, David Bowie, Brian Eno, and many others. As a music fan, he loves it when an artist surprises him and releases something, he never expected them to do. He states, "An artist like Amy Winehouse, who did not create for what was the flavour of "now" but followed her own true inspiration, did it so profoundly brilliantly and changed the acceptable landscape of what could be successful."
Lionel and his team at SyncLodge are looking at the music sync licensing segment of the market in a totally different way than others appear to. A lot of money is being spent on sync licensing systems, platforms, and tools. All Lionel sees is a structure of rivalry that degrades the composer and reduces the value of music. He says, "We believe in cooperation, building bridges and opening gates."
SyncLodge is currently a platform that functions as an ecosystem for business, offering a highly unique approach to the sector with tools that empower the user's professional future. Lionel likes to think that, under his leadership, he has been able to keep his staff motivated by the big picture, the long-term influence they can have on creative inspiration, and the spectrum of artistic possibilities for both the musical and visual sides of the industry.
Beginning of your career
Lionel's "career" never really had a beginning. His father was in the entertainment industry before he was born. Lionel recalls, "He was head DJ and program director of Radio Caroline (the first pirate radio station that broke open creative possibilities in the UK) in the 60s. Music was my world. At an early age, music creation was my obvious path. But during my journey of learning and exploring, frictions and frustrations in the industry would become apparent to me and I would think of ways to resolve them."
As a result, Lionel has founded and successfully grew a number of businesses over the years. When he felt he had done everything he could to remedy the problems he observed, he looked for other challenges in the business sector as well as creatively.
The best recognition Lionel has received has not come in the form of an award or a spotlight on him, but from someone he previously worked with, who informed him that he had changed their perspective on what was possible, on what they could accomplish with their lives. He expresses that this is his greatest sense of success.
Responsibilities at SyncLodge
Lionel's responsibilities at SyncLodge are fairly diverse. The firm is hiring additional employees to take over some responsibilities, but as a start-up, it is truly all hands-on deck. As CEO, he oversees all areas of the firm, including its direction, user demands, and getting out there in the industry to spread the word. He is also heavily involved in the system's development. Lionel states, "I don't code, but with our team, I plot the direction in which we build the system. I do have a great team who are not apprehensive to tell me when I am wrong or misguided in perception."
He had a boutique sync licensing agency that really just grew out of his need to find a way to make money with his recorded music; CD sales were plummeting, and sync licensing was an option. Lionel went to a lot of conferences, met people in the industry, and made some very good friends and then started to see the friction and frustrations in the industry, which led to the concept of SyncLodge to resolve them.
Way to a Balanced Life
Lionel states that balancing personal and professional life comes up in conversations and reflections. The main point is that his professional life and personal life overlap on many points. He says, "I am very fortunate to have an extremely supportive wife who is my best friend. She is very creative and far more intelligent than I am. We share a lot of what each of us is doing, and she makes sure I take time to unplug from time to time. Even when we go on vacation, I continue to work, as does the rest of our team. Not because it is expected, but because we do love the work we are doing. Inspiration comes from sharing one's excitement for our growth, being playful with possibilities, and seeing obstacles as great opportunities to take on a challenge and out-do expectations."
Success in Lionel's Words
Lionel has many dreams and inspirations; many issues he wants to address, and many more musical communications he wants to create and release. But, knowing himself as best as he can, he thinks on the day he dies he will still have a list of things he would like to achieve. For Lionel, success is directly linked to impact, positive impact on a large and small scale. He is mostly interested in the sustainability of creatives in the entertainment industry. The industry has no future without independent and next-generation creatives.
Technology has the potential to raise the tide and raise all ships, as the saying goes. It also has the potential to enrich the dominant and bring drought to what is on the creative horizon. Lionel adds, "Success is having a positive impact on the global community of creatives and empowering their freedom of artistic expression. If artistic creation is only valued by the number of clicks it generates, then the future of artistic expression is looking very bleak."