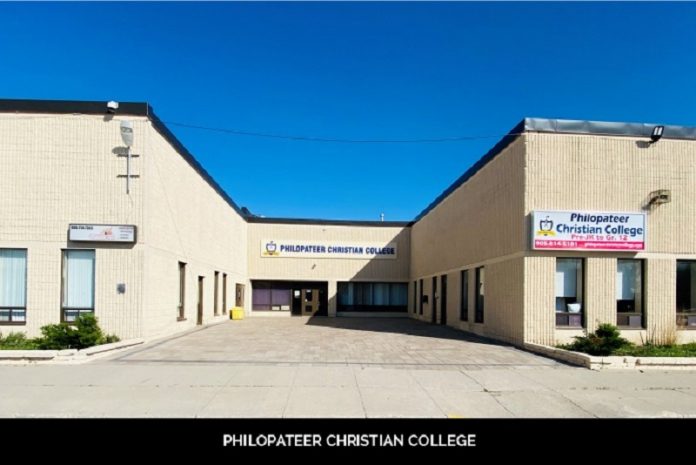 The Philopateer Christian College (PCC), a top institution in Canada provides opportunities in the field of education to students in Mississauga. It is not only the first Coptic Egyptian-owned school in Ontario, but also the first school in North America founded by the Coptic Egyptian Community.
Since it was founded in 1999, PCC has been an exemplary institution recognized for its work in the field of education. In addition to being recognized for its impressive academics, the school has received many awards, media coverage, and accolades, and was recognized as the Best Private School in Mississauga in 2019, 2020, and 2021.
Over the years, PCC has established itself as a renowned name in the private school world and one of Canada's most reliable names in education – recognition that extends beyond their borders.
Having started out with around 40 students (K-8, at that time) schooled in the basement of the Canadian Coptic Centre, PCC now offers classes from Pre-K to grade 12, and having expanded its programs since 2009, now includes High School programs.
In 2009, to accommodate its growth the school moved to a larger building which has since been their home. PCC takes pride in the fact that 100 percent of their graduates have moved on to top universities nationally and internationally, and become leaders in different professions all over the world.