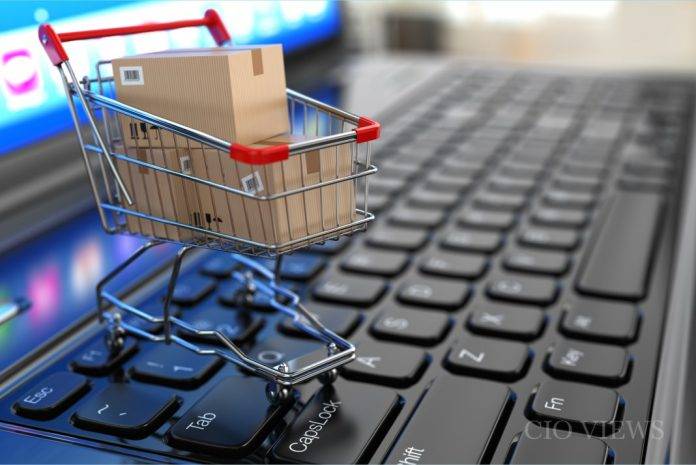 Globally, the electronic commerce or e-commerce market is worth around $22.1 trillion, according to the latest UNCTAD estimates.  China is the world's largest business to consumer (B2C) e-commerce market, both in terms of online shoppers, followed by the US and Japan.  E-commerce is the activity of buying or selling of products over the internet or on online service.  E-commerce has drawn on technologies such as supply chain management; mobile commerce, electronic funds transfer, and online transaction processing, electronic data interchange (EDI), internet marketing, and inventory management systems and automated data collection systems.
The World Wide Web is used by the modern e-commerce businesses for at least one part of the transactions life cycle although it may also use other technologies like e-mail.  The purchase of online books (such as Amazon) and music purchases (music downloads in the form of digital distribution such as I-tunes store) are made by typical e-commerce transactions and to a less extent.  There are 3 areas of e-commerce the online retailing, electric markets and online auctions.  E-commerce is supported by electronic business.
E-commerce businesses may also employ some of the following:
Online shopping for retail sales direct to consumers through websites and mobile apps, and conversational commerce via live chat, and voice assistants.
Providing or participating in an online marketplace, which process third-party business -to -consumer or consumer- to -consumer sales.
Business-to-business buying and selling.
Gathering and using demographic data through web contacts and social media in e-commerce.
Business-to-business electronic data interchange.
By e-mail or fax, they market to prospective and established customers.
Governmental regulation for E-Commerce
In the USA, certain electronic commerce activities are regulated by the Federal Trade Commission (FTC).  These activities include the use of commercial e-mails, online advertising and also consumer privacy. For direct marketing over e-mail, the CAN-Spam Act of 2003 establishes national standards.  The Federal Trade Commission has brought so many cases, to enforce the promises in corporate privacy statements, including promises about the security of consumer's personal information.  As a result, any corporate privacy policy related to electronic commerce activity may be subject to enforcement by the FTC. The UK implemented the Prudential Regulation Authority (PSD) through the payment services Regulation 2009, which came into effect in November 2009.  Around the world, conflicts of laws in cyberspace are a major hurdle for harmonization of the legal framework for e-commerce.  Many countries adopted the UNCITRAL Model Law on Electronic Commerce, in order to give uniformity to e-commerce law around the world. Also, in India, the Information Technology Act 2000 governs the basic applicability of e-commerce.  The Ryan Haight Online Pharmacy Consumer Protection Act amends the controlled substances Act to address online pharmacies.
Logistics
Logistics in e-commerce mainly concerns fulfillment. To fill orders and deliver products the online markets and retailers have to find the best possible way products.  Since small companies do not have the ability to hire an outside company, they usually control their own logistic operation needs.  In general, the businesses of today must always strive to create the next best thing that consumers will want because consumers continue to desire their products and services, to continuously be, faster and cheaper.