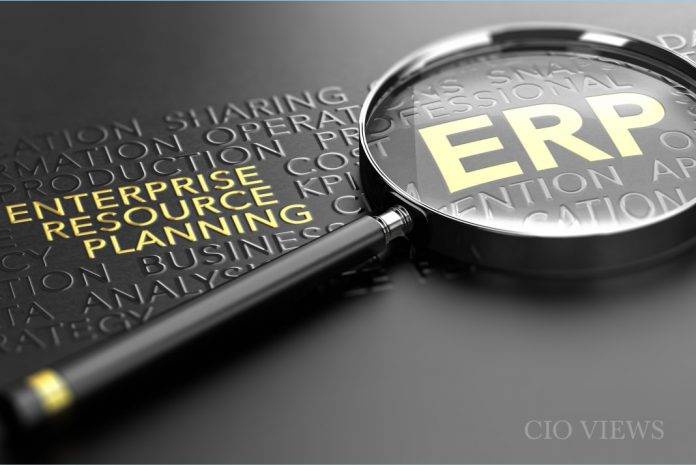 ERP is the core of every firm present out there. It handles all the core tasks of integrating and managing the important business processes in real time. The enterprise software usually addresses procurement, project management, scheduling, production, sales, order management, billing, distribution, logistics, shipping and supply chain management.
The firms use the ERP system to address various other tasks including governance, human capital management/resources, CRM, and accounting. The best thing about an ERP system is that it interacts with other enterprise software that is present on-premises and in the cloud.
On top of that, these systems transfer data to the machines that are connected via smartphones, tablets and the Internet of Things. This provides seamless operational benefits of the users irrespective of the place they are in.
Global ERP Software Market (2019-2023):
It is expected that the CAGR of global ERP software will be more than 9% in the period of 2019-2023- according to Technavio.
The budding SMEs are the main reason for the growth of ERP software market globally. The ERP software has become mandatory for enterprises across various industries as it helps in improving the business process efficiency and operations. ERP software has so many advantages as it is better at planning and resource management, streamlines the data related to the entire firm in one platform, regulates the operational costs, helps in making proper decisions and increases the sales. These benefits made SMEs shift from any kind of standalone applications to ERP to handle their business functions. The ERP software allows integration with multiple apps and other software which is another great advantage.
According to Technavio, the increase in the adoption of ERP by these financial institutions has a great positive impact on the market. These financial institutions are contributing to the growth of ERP significantly.
Global ERP Software Market
So many organizations out in the market are adopting the latest technologies for ease in their business operations. They are mainly looking out for the technologies that can be integrated with ERP. ERP is mainly used to perform various banking operations in financial institutions including payment processing, cash management, cash accounting, and transactional security. The ERP software helps various financial institutions in lowering the costs and risks by optimizing strategic planning. Moreover, the ERP has evolved into an intelligent ERP with the help of the cloud, AI, blockchain technology and machine learning. Smart ERP is even more beneficial for financial institutions.
Segmentation Analysis of Global ERP Software Market
In this market research report, you will observe the segmentation of global ERP software market depending on the geographic regions.
The North America region was a leader in ERP marketing in 2018 which is then followed by APAC, Europe, South America, and MEC respectively. US and Canada are playing a vital role in contributing to ERP software in their respective regions. The marker growth in North America is possible because of the increase in need of the transparency and business process efficiency.