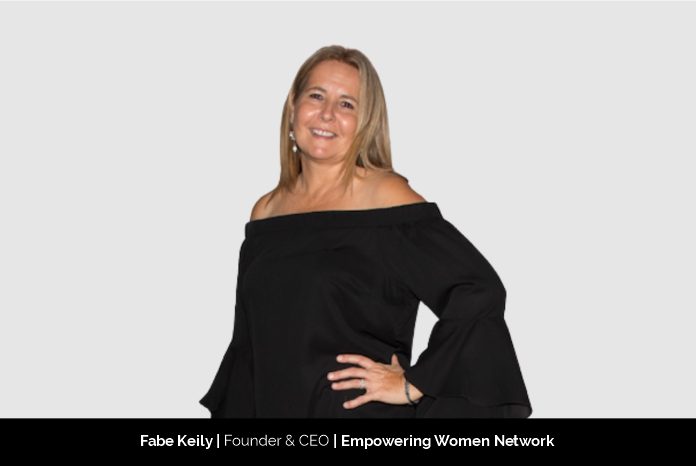 Women entrepreneurs are increasingly recognized as the new engines for integrated and sustainable industrial growth, as well as the rising stars of developing-country economies. Women entrepreneurs were named "the way ahead" by the World Economic Forum in 2012. Despite this, female entrepreneurs continue to fight to claim their proper role in the economy. Despite the fact that more women are starting companies throughout the world, they still manage fewer enterprises than males.
These disparities in gender, pay substantial costs to society. When women do not participate equally in entrepreneurship, economies miss out on the benefits of new products and services, increased revenues, and new jobs. Economies also miss out on the long-term negative effects on workforce skills and education that occur when half of the potential pool of employment is not developed. The obvious repercussions of women's economic marginalization highlight the urgent need for gender equality and women's economic empowerment.
After working for several years as an event manager in the personal development space, Fabe Keily launched out on her own in 2008, believing that with her knowledge, expertise, and connections she could make a difference to empower women to break through their limiting beliefs and achieve their goals, both personally and professionally.
Fabe is the CEO and Founder of the Empowering Women Network providing connection, education and support for female startups and solopreneurs, because while female entrepreneurs are often in business by themselves, research shows they do much better and achieve their goals faster, when they connect with a larger group of like-minded women where they can learn from each other, grow together and support one another through the highs and lows of small business.
Inception Story
The global epidemic has only emphasized the need for women in leadership positions, as their unique views, instincts, talents, and relationship-building abilities may assist in solving challenges in meaningful and innovative ways across all corporate divisions. The same can be said about the Empowering Women Network's women entrepreneurs, as well as women entrepreneurs in general.
The influence of COVID-19 on many women in Fabe's known community was felt in March of 2020. As a result, she and her supporters realized they needed help navigating the issues they were encountering as well as the unknown future. The Empowering Women Network was founded after 12 years of conducting personal development seminars for women.
Fabe is in charge of developing a vision that people want to be a part of, as well as directing the marketing and administration of the Empowering Women Network's events.
Leading to Bring Impact
Fabe has been involved with events for over 25 years, hosting anything from boardroom gatherings to major arena events with celebrities such as Sir Richard Branson, Arnold Schwarzenegger, Randi Zuckerberg, and Mark Bouris, to mention a few. She began hosting a range of events to encourage women from all walks of life and backgrounds to break through their limiting beliefs and live their best lives 14 years ago, after taking her knowledge and skills from events and going out on her own.
She says, "My success has and always will be the impact we have on women's lives. If women walk away from our events feeling connected, empowered, and supported, then we have succeeded; regardless of the monetary benefit to us as a business."  
Fabe was honored to receive the Premier's Award in 2011 for her 'Extraordinary Contribution to Women'.
The Change is coming
In the last year, the Empowering Women Network has expanded by leaps and bounds, establishing the monthly networking event as a model that other regions want to include as part of their small business growth strategy.
One of the network's most innovative ideas was to transform a traditional expo into a more experiential event – An Expo & Soiree, complete with champagne on arrival, music, fashion parades, empowering speakers, and pop-up shops & exhibitors, allowing women to connect and collaborate while browsing, shopping, sipping, and socializing. The team recently acquired the Women's Lifestyle Expo, which has been running for 14 years on the Sunshine Coast, Australia, and merged it with our Expo to form the Women's Lifestyle Expo & Soiree. Fabe mentions, "Already we have enquiries from several locations across the nation to host this event in their local, regional communities."
Plan for Your Balance
Fabe has discovered that the only way to achieve a balance between per personal and professional life is to plan ahead of time. She lives by the adage, 'If you fail to plan, you plan to fail'. This is especially true when it comes to achieving work-life balance. She motivates herself and her team by expressing thanks, demonstrating appreciation, and consistently recognizing and encouraging them.
Find a Way to Move Forward
Fabe and her colleagues have experienced several hurdles over the previous 14 years, according to Fabe. They had recently planned a huge Women's Lifestyle Expo, which had to be postponed twice, cancelled once, and restyled to accommodate government constraints. She says, "Where there's a will, there's a way and regardless of the obstacles, there is always a way forward if we look for it." 
Her message to aspiring female entrepreneurs is to "Make sure you're pursuing something you love, so that when the going gets tough, you'll stay the course, persevere and come out the other side."   
Heading to Grow Women's Network
Fabe has had the honor of speaking to thousands of women since 2008, motivating them to grow personally and professionally. She is always looking for ways to extend and strengthen the Empowering Women Network. Her long-term goals for the Empowering Women Network are to extend it first across Australia, then globally.
Her personal objectives include creating a Master Plan for the Empowering Women Network that will support the growth of the network while maintaining a healthy work/life balance and becoming a New York Times/Amazon best-selling author for her book/journal, "The Empowered Woman" due out later this year.