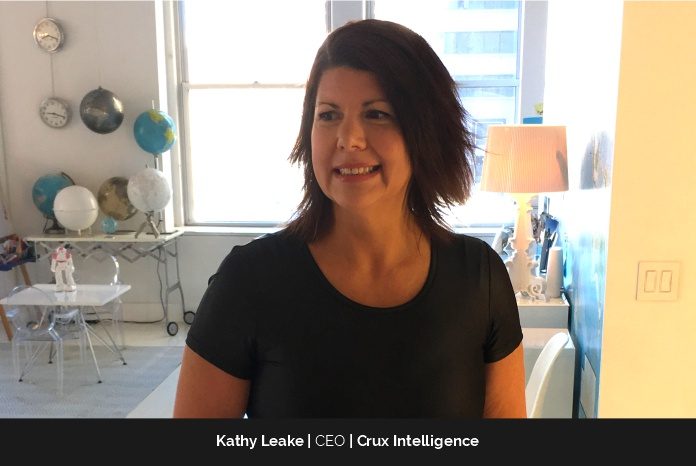 Increasing the participation of women in crucial technical AI jobs necessitates more than simple recruitment efforts; it also necessitates building an inclusive culture and providing access to and opportunities for development and promotion. Today, enterprises across sectors confront a fundamental impediment to achieving their AI goals: talent. Many firms are stepping up their AI recruiting while attempting to broaden their talent sources due to a lack of critical AI expertise. The need for AI appears to be increasing, with artificial intelligence specialists being the highest-rising occupation in the United States in the next few years.
Despite the increasing need for AI, at least one skill pool that may assist corporations in achieving their AI goals has gone virtually untapped women. However, according to a 2020 World Economic Forum study, women make up just 26% of data and AI roles in the workforce, while the Stanford Institute for Human-Centered AI's 2021 AI Index Report indicated that women make up only 16% of tenure-track academics concentrating on AI internationally. For a long time, there has been continuous and unchanging gender diversity in AI.
Diversity of work experience is essential for a successful AI team, and some interviewees' businesses value qualities and aptitudes above specific skill sets when recruiting for AI employment. This might pave the way for women from a variety of professional backgrounds to enter the field of artificial intelligence.
Led by Kathy Leake, Crux Intelligence is a powerful AI-based business intelligence platform founded in 2019. It helps clients make seamless decisions rapidly by providing intuitive access to all of their available data. With Crux Intelligence, Kathy states her vision to "put artificial intelligence in the hands of every business user."
Kathy has established four technological companies from the ground up, with a combined revenue of $60MM. Artificial intelligence, machine learning, probabilistic modelling, and big data methods were essential IP for all four companies. She has obtained $55 million in venture funding to date and has experienced every stage in a company's life cycle (from ideation to scaling up, M&A, Exits & raising capital).
As a serial entrepreneur, Kathy has always pushed the boundaries of establishing companies that are next generation technology. All her companies sit at the nexus of how data can drive business decisions.  Given how much data has completely transformed the business world, Kathy's companies are all on the cutting edge of innovation.
Crux Intelligence
Being an artificial intelligence platform on mobile and offering solutions to important business issues in natural language are both cutting-edge industry advancements. For enterprise, truly democratizing access to data and decision making is the next generation.
Crux Intelligence is an artificial intelligence firm that puts AI in the hands of every business user. Crux Intelligence was created as a mobile-first platform to give curated, on-demand insights available anytime, anywhere. It assists in answering the "why" behind many of the most important business concerns. Crux Intelligence, which is automated and always on, provides agile insights without requiring human input or inquiries. Crux Intelligence provides a smooth, high-performance user experience by leveraging natural language processing and natural language generation via powerful voice search features. Key differentiators are making business intelligence pervasive and available in real-time. "We empower business users to make critical business decisions anytime and anywhere," says Kathy.
Building successful businesses requires a diverse workforce. The staff at Crux Intelligence not only mentors but also employs women. Data scientists, machine learning professionals, and artificial intelligence engineers account for 38% of its workforce (while "big tech" averages at ~25%).
Views on Life and Work
Kathy believes one can only balance 3 (or so) things really well at the same time. Right now, for Kathy, those are family, career, and health. She adds, "Knowing that at any given time in your life that is the reality.  Cut yourself a break and don't try and "do it all" at the same time. "Doing it all" is a fallacy that leads to disappointment, exhaustion, and unhappiness."
Kathy shares that she didn't have a specific career goal growing up, per se. The only thing she knew was that she wanted to travel the world and visit the sites of ancient cultures. She used to pour over books about the Pyramids, Machu Picchu, Easter Island, etc., and dream of going. Kathy recalls, "Back then, I had no idea how I was going to pay for it – but since then, I have travelled to 65 countries around the world." I never want to live with regret."
Her advice for aspiring businesswomen is to become an entrepreneur much earlier, be kind to yourself, and make life decisions based on being true to your internal compass.
Success for Kathy!
Kathy believes that the concept of success is unique and particular to each individual. Certain sorts of successes, whether material and/or the optics of "success" that are highly valued in society often lead people astray.
Her internal driving force has always been to shut out the cacophony of what others expect her to be or the route that society believes she should take. She says, "I don't let other people's projections of doubts upon me cloud my judgment." I trust myself to know what's right for me."
She further adds that learning how to bounce back from setbacks or outright failure is the true test of knowing what you are really made of. She believes that resilience and persistence are mandatory characteristics for becoming a successful entrepreneur.