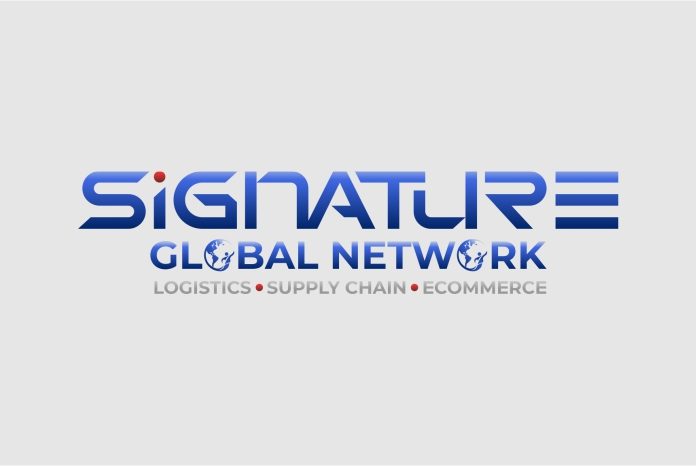 Breaking NEWS! A great benefit to all Logistics Industry folks, Exporters, or Importers who want to improve their staff's productivity, mindsets, and feeling of belonging. It is also a great benefit to any logistics business starter who wants to start a professional corporate business. The best thing is there are different courses you can select, and you can learn them at your own pace and time.
The cost is super effective as well! Definitely affordable! Because SGN's goal is to share knowledge with people and get more people to succeed. It is aligned with SGN's company motto: "In Lifting Others, We Rise!"
The Courses will include great materials and lessons created by the Owner/President/Director/CEO/Founder of SGN –  Kristy Guo, who is also an influencer, successful award-winning leader, author, and entrepreneur.
Find out more:
SGN presents you SGA – Signature Growth Academy – APP
Want to live, work joyfully and learn something easily? With Video/Audio/Notes/Worksheet and Action Items that you can follow up. Easy learning, easy understanding, and easy growing!
This APP is designed for EVERYONE, however, each course has a specific audience preference.
SGA Brochure: SGA Brochure (mcusercontent.com)
SGA Courses Intro: SGA Brochure_Different Courses (mcusercontent.com)
JBL -The Joyful Business Leader Course Overview: SGA Brochure (mcusercontent.com)
JBL Target Audience: All industries. Any business owners or leaders who want to improve their vision, business growth, and company future development; Any new business starter who has no idea how to start;
SCI – Staff Continuous Improvement Program: SGA-SCI Brochure (mcusercontent.com)
SCI Target Audience: All industries. Any people who'd need to enjoy their daily work and feel more belonging in the workplace; Any individual who'd love to find out the secret to creating the best teamwork. Any company that needs to improve its company culture; Any company that'd love to improve its staff's productivity and loyalty. Any company who wants their staff to enjoy their daily work life finding their WHYs and Purposes. Any company that wants its staff to grow in all aspects such as communication skills, teamwork, and people management skills.
ODME – Overseas Development Management Expert Course Overview: SGA-ODME Brochure (mcusercontent.com)
ODME Target Audience: Logistics and freight forwarding industry. Any business development managers and sales managers who are doing international business with overseas partners. Any business owners or managers who want to improve their multicultural people skills. Any business owners want to train more people equipping business development negotiation and management skills.
More courses will come. Enquire now to get the APP before the price gets higher.
Email us today: sgnenquiry@signaturegln.com
Visit us at: www.signaturegln.com to follow up on all social channels.