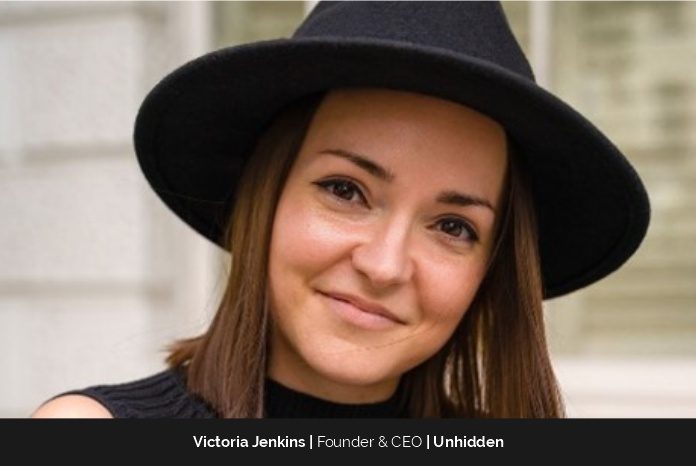 You may be wondering what adaptive clothing is. The fact is that this is a question for many people since it generally stems from a lack of integration with others who non-disabled are. In other words, if you are not a member of the disabled community, you will never comprehend the significance of adapted clothes.
While adaptive clothing is not for everyone, it is critical for people who have difficulty dressing independently or who have access needs. Although corporations still have a long way to go in terms of understanding inclusion on a larger scale, several brands are taking the lead in this area.
Victoria Jenkins is a garment technologist with 14 years' experience in the fashion industry who became disabled in her 20s. She started Unhidden after a hospital meeting with a cancer patient that changed the path of her life. This is the narrative of Unhidden. She is a multi-award-winning adaptive designer, disability advocate, author, and speaker. Victoria also has experience in luxury goods, men's and women's tailoring, wovens, jersey, outerwear, fashion illustration, and textiles. She is a solid professional with a BA in Fashion Design from Istituto Marangoni and accessible testimonials from speaking engagements.
Starting Entrepreneurial Journey
Victoria had always been interested in fashion, but the transition from working for other brands to starting her own came from meeting someone in the hospital who inspired her to think about adaptive fashion—and then the transition came when she did more research and just wasn't seeing what she felt was needed. So, Victoria decided to take the plunge herself. She says, "I had lived experience. I had years of garment construction knowledge that I figured could be put to better use!"
Victoria's first paid job after university was as a pattern cutter for an online eCommerce brand—being able to pay rent and survive independently in London felt pretty amazing and was something she did for a number of years before going freelance and continuing that work until the pandemic hit. She says, "It's been incredibly varied, which I think has ultimately proved to be better for me in the long run."
Before Unhidden, Victoria was a garment technologist who had worked with some wonderful companies and labels. However, due to her own health concerns, it became more about survival with no plan for her own future other than paying rent—not a nice place to be! She had always wanted to be a designer, but the path to that involved internships and working for free for far longer than she was able to afford-she graduated in 2008, and the landscape was different then, not to mention a recession. But Victoria made it work and met some wonderful individuals along the way, proving that the profession isn't always as awful as people believe.
As per her, the best recognition for her was probably doing her TedX talk; being accepted to do one was terrifying but proof that she had the knowledge and the voice to really say something.
Not Just a Brand
Unhidden is currently made-to-order. The core range addresses a variety of access demands, including dexterity, stomas, wheelchair users and cancer patients. Everyone, regardless of size or ability, may wear the range, excluding no one. Victoria is switching to a standard model with modest adjustable choices to reduce the price because her community (1 in 5 people in the UK) is 50% more likely to be poor, and she is well aware that she is still too expensive for the majority of people.
Victoria has numerous amazing collaborations in the works, some of which will be released towards the end of this year. Victoria serves on a variety of boards and committees to increase awareness and transform the narrative on disability inclusion from one of pity to one of creative, happy positive portrayal, and to urge other companies and sectors to make better decisions regarding inclusion in the future.
Victoria's current responsibilities include design, social media, networking, pitching, postman, and customer service. There isn't anything Victoria doesn't accomplish, but she is finally assembling a team to work with her! Victoria usually begins her day by checking her daily journal, her to-do list, and then social media. She then attempts to follow up on leads, develop content, or write copy. She is going to use the word some very good friends and peers use to describe her because it does encapsulate how tirelessly she has tried to work to help as many people as she can—unstoppable.
Redefining the Industry
Unhidden is the first adaptive brand to join the British Fashion Council, was the first to sell in multiple retail outlets in London and Cambridge, has had global press coverage and has tried to ultimately do as much as possible in as many places to make people stop and think about what inclusion means and how to achieve it. Victoria is currently preparing for her first full runway show, which will be showcasing an array of disabilities (both visible and non-apparent) in September and hopes that it continues to change the narrative going forwards as well as championing other designers, brands, and people who fight for the same thing-equity.
Staying Motivated and Connected
For maintaining space between work and life, Victoria does have boundaries with other people on engaging with her, but she often sits and works or scrolls or contacts people outside of her self-imposed office hours. Her motivation never really wavers-until adaptive and inclusive design is normalized and on the high street and accessible, she has all the motivation she needs. She shares, "With my new team, it's trying to keep open and honest communication and working out how to support each other—as it's so new and exciting, motivation isn't what we lack—it's time to get it all done!"
Valuable Lessons
Victoria shares that having faith in her own abilities and ideas has taken a while—having mentors from a variety of people helped with that. Choosing to start trading during a pandemic, after Brexit and targeting an audience that has been left out globally whilst trying to maintain sustainable and ethical manufacturing processes-she couldn't have thrown more obstacles in her own way-but there was no time like the present and her hope is that it will get easier. She asserts, "Getting non-disabled people engaged is one of the hardest roadblocks still, but thanks to a growing interest in social impact brands and better DE&I awareness, staying the course and having faith has worked for me."
Views on Success
While discussing her perspective on achievement, Victoria admits that defining success is difficult for her. She recalls that, because of the unpredictability that comes with freelancing and running a small business as a disabled woman, there is no disputing that success for her is predicated on financial remuneration, which she does not believe she has attained.
Victoria does however also define success as knowing you're making a difference and having your work or voice recognized, shared, and impacting other people's perspectives and lives.
She states, "Being happy in your work and being excited to work is also a good barometer of success-I feel very privileged to do something I adore."
Plans for the future of Unhidden.
Victoria's future plans include workshops teaching people how to adapt their own clothing (80% of the disabled and chronically ill community were not born that way-that's a lot of clothes going to landfill) as well as expanding the range, having their own brick and mortar store that is fully accessible and beautiful and a place for people to hang out in as well as shop. There are some partnerships she'd love to see come to life—the sky is the limit. There is not an area of the retail world that doesn't need an adaptive and inclusive update.
Word to Woman Entrepreneurs
As a disabled woman, Victoria does face challenges ultimately thanks to the people in charge and the stigma around disability- but she has hope that if even one person sees her trying and has the faith to try themselves too then that is the best thing she can achieve. She asserts, "It is harder, there are challenges- big ones- but that doesn't mean your ideas and voice aren't worth trying to put out there."
Victoria's message for women entrepreneurs is to listen to your instinct and question where the unsolicited advice comes from. She also adds, "Make sure you have some savings, invest in learning parts of what you don't know- for example, I paid to do a PR course and that has hands down been one of the game changers for Unhidden and continues to be helpful. Finally- have mentors- more than one." She advises everyone to accept people who ask if they can help but also approach people you look up to and ask them as well- it is always worth asking and trying, shoot your shot!