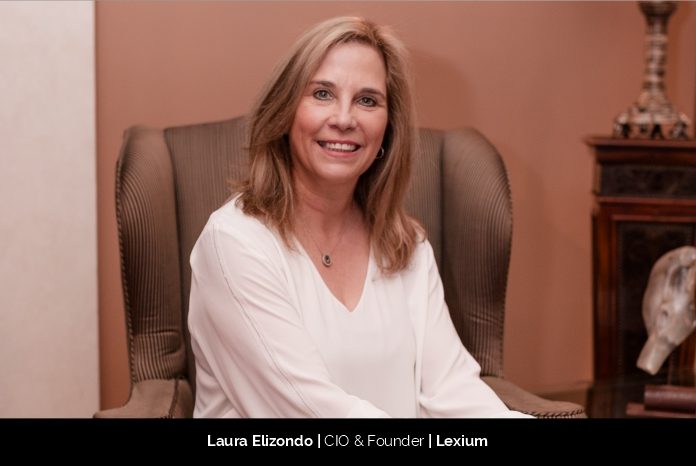 Education is limitless, beyond age, location and accomplishment believes Laura Elizondo Williams, a pioneer in education in Mexico and the extended Latin America. As founder and CIO of Lexium, an innovative learning technology platform, Laura has leveraged and incorporated a paradigm shift in education in a region that has traditionally been 'paternalistic' in nature.
"My field of action is education. My area of influence is Mexico. My target is people – children, youth, adults, who wish to be better. In México there have been too many years of traditional, paternalistic education, students seldom become self-learners once they finished formal education, so adults do not tend to seek for their personal improvement regarding acquiring knowledge or soft skills," she says.
Laura initially set up a technology center in 1992 to develop intellectual skills, which later in 1999 developed into Lexium, a company aimed at empowering people through learning methodologies and technologies. Over the years the company has created a strong foundation in providing widely accessible educational and training needs for people, around Latin America. However, Laura feels that the journey cannot be defined within the limits of a start and finish line, that it is a constantly evolving process. "Lexium is a lifetime project and should not be seen as a company that was founded in one day, but as a land that was prepared and fertilized for 30 years with seeds that have been sown and that, years later, bore fruits.
"However, there was a day when it all began, on September 3, 1992 Lexium opened its doors with the slogan that intelligence can be trained and developed and that each one of us can become the best version of ourselves. This paradigm was disruptive at the time, as intelligence was conceived as something fixed and unchanging. It was a hard to make people understand that one can be better every day through self-knowledge and self-development."
A testament of her grit and determination in building a company for skill assessment, diagnosis and training is its wide reach and success that Lexium enjoys today, with students across six countries, more than 5 million applied evaluations done, more than 100,000 trainings completed and visitors to the platform crossing 30 million.
Lexium is company related to learning technology that provides assessment, diagnosis and training services for educational institutions and individuals who wish to embark towards continuous improvement and personal development.
Through its services, schools and universities obtain a map of intellectual, emotional, and procedural skills of their academic community, and also useful analysis and planning tools that empower them to teach and learn. Lexium also offers admission tests related to knowledge and skills. This helps to understand a student's capabilities, narrow academic underachievement, and understand the cause for dropouts.
Rome wasn't built in a day
The height of success isn't a focal point for Laura, as she believes that success is a path, not merely a destination. "If by success we mean an adequate performance, then it seems to me that success is very important.  Without accomplishment the whole mission and vision of a business would be compromised. I do not visualize success as something tangible or as a goal, but as the small good day-to-day outcomes that add up and allow projects to keep moving forward. Performance should be measured every day for the good of the company and its projects, rather than for personal ego."
Listing down the ingredients of Lexium will look like the below:
A solid theoretical framework.
A long track record in the market that supports its reliability.
A strong and versatile team of experts.
Data mining produced through thousands of assessments.
Highly efficient electronic platforms.
A steady mission and vision.
Spearheading this project comes naturally to Laura, who brings more than two decades of experience as a researcher and promoter of learning as a means to improve society. Influenced by the challenges presented in the learning ecosystem, and with the firm belief that only through self-knowledge and self-development people may have better possibilities to face an increasingly challenging and difficult world, Laura has been pivotal in planning and carrying out an innovative proposal that embraces the idea that intelligence can be developed, trained and improved.
A strong theoretical framework that proposes that people can become their best version through self-knowledge and self-development supports the company and its vision. "Our disruptive proposal is to systematize through electronic platforms that lead the user, step by step in a reliable, friendly, and highly effective way, the procedures that will lead to self- knowledge and self – development. As CIO, owner of the company and initiator of the project, my contribution has been to put together the necessary theoretical framework, personnel, and technological tools that enable a strong proposal.
Keeping a competitive edge
No stories of success come devoid of challenges, small and big. "I wish there were no setbacks, and I would like to grow in other ways than through dealing with them, but usually, as in any company, we have many unexpected events that delay, or complicate projects, so it is important to cope with them."
Laura approaches setbacks with openness, creativity, flexibility and by making sure to craft a strategic plan to manage in case of a crisis, by creating a 'plan B' for those basic and essential parts of the projects. "Challenging experiences can come from outside or from within the most difficult for me are the ones from within, those that occur from my work team, lack of knowledge or my own personal traits. It is difficult to control the market environment, it is easier to prepare in knowledge, updates and skills to face these challenging experiences that arise and that will always be present, among them, the voracious competitors and new technologies," she explains.
Leading to Success
As the captain of the ship, Laura's has several responsibilities to juggle on a daily basis, which she does so seamlessly through maintaining a balance in mind, body and soul. "I strive for balance by taking care of my health, nourishing my mind, and strengthening my soul with the support of my family and friends.  But it is important to mention that I am a lucky person because I am in love with what I do for a living, and I am pretty sure that this satisfaction I get from my work is reflected in so many others important aspects of my life. In short, my work nourishes my mind and soul constantly."
She refuses to see work as a ritual, but rather as a habit of practice that she enjoys and that which gives her contentment. While she may spend days on building new strategies, there are days where she spends her time with customers, others when she examines the platforms, and even others where she may spend discussing rebuilding concepts or market issues. There is constant engagement and interaction with her team to ensure that the platforms they build offer the quality support and assistance that the company prides over.
"It thinks that it is impossible to innovate if you lose the big picture, I believe a CIO who spends his/her day only innovating will lose focus and will not be able to bring out good ideas. Under my leadership Lexium has positioned as one of the most reliable and cutting-edge companies regarding learning technology. It is a matter of pride for me to know that our clients support a good part of their decision-making process on the data they obtain through Lexium."
Shaping the face of tomorrow through Lexium
The Lexium proposal has been successful so far much thanks to its execution through institutes. However, there is now a wind of change, expanding the possibilities beyond the corridors of educational institutes, schools and universities.
Two gaps have been identified in further learning:
Upskilling with more adults inclined to pick up courses and skill development. From individual decisions to continuous learning, this has now become essential for workers across all levels of professionals.
To innovate psychometrics so that it becomes a tool of daily use for any person and that it becomes the compass that guides them in their decision making.
Laura believes it is the right time to tap into these gaps, and further expand and enhance Lexium's offering to a wider audience.
"The absolute certainty that Lexium's proposal offers useful opportunities for people to be better and more prosperous. Lexium's mission has been always the same…. To encourage people to be their best version of themselves by potentiating their learning skills. The plan is to keep being innovative and incorporate technology that will allow us to stay in the market," she explains.
In conclusion, she offers two valuable pieces of advice to younger students and aspiring businesswomen. "A good idea is nourished by consistency and hard work".
"Be calm and tranquil in the pursuit of the finest things."